What is Business Process Automation Software?
Business process automation can help you streamline your workflows and save you time by automating repetitive tasks. You can also save money by reducing or eliminating the need for contractors while increasing employee productivity and output.
Business process automation software allows you to use different technologies at the same time. It can help you store and share all your business data, and integrate the various applications that are used in the organization. It's important to evaluate various automation tools to determine which one will best help your business. The best software automation solutions provide a high degree of flexibility and integration, while also offering lower implementation costs than many other types of IT solutions.
BPMApp's Business process automation software to fit your business needs:
Business process automation software is used to help with many things using workflow management software. Firstly, it's used to improve efficiency within the organization by analyzing the way that it works and helping to streamline some of these processes. Secondly, it can be used to improve customer satisfaction. If a customer is receiving quick responses from your team because of automation tools, they will likely come back again or recommend you to other people who may need a product or service you provide.
7 Key Benefits of Using a Business Process Automation Software:
1. Streamline Your Activities: Business process automation software is an advanced solution that simplifies and streamlines company operations. This automated solution can help companies save time and money by automating repetitive tasks, as well as reduce errors and improve productivity.
2. Cost Optimization: Cost reduction is the removal or avoidance of costs where possible. It is the process of reducing operating costs in order to achieve the highest level of efficiency. Cost optimization relies on automation tools that can analyze data, recognize patterns and trends, and improve business process management all with minimal human intervention.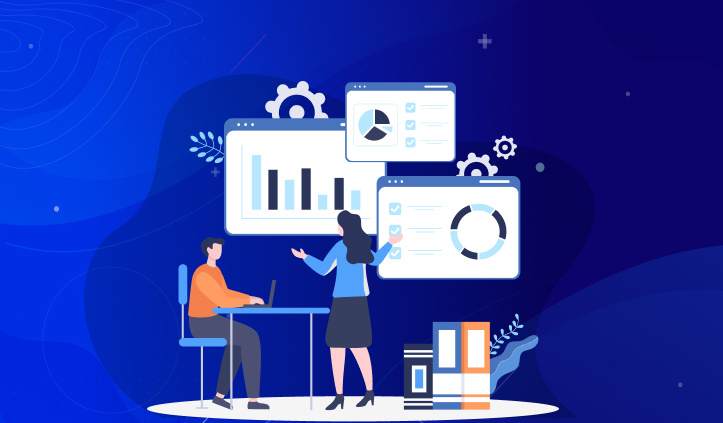 3. Enhanced Productivity: The enhanced productivity of Business Process Automation Software packages your data and puts it at your fingertips, optimizing business processes and eliminating bottlenecks to help you keep pace with enterprise demands. You'll be able to automate tasks quickly, reliably, and cost-effectively, which will free up your workforce to focus on creating better experiences for customers.
4. Seamless Integration: BPMApp provides seamless integrations with the third-party applications your business needs to optimize workflow and manage better. Configuring these integrations takes a matter of minutes and our experienced team will be there to help you every step along the way.
5. Advanced Analytics: Analytics is the process of synthesizing data from a variety of sources and analyzing that information to help inform decisions. Advanced reports refers to applications that generate insights by tapping into complex and diverse data sets, e.g., from multiple company databases, market research reports, social media networks, and more.
6. Forecasting Changes: The process of forecasting helps business managers: assess sales outlook, predict capacity requirements, schedule staffing, and plan purchases. The benefits of forecasting include improved reporting, informed inventory planning, and more informed business decisions.
7. Maximize Customer Satisfaction: As you look for the right solution to help you provide exceptional customer service, look no further than automation. By using automated customer relationship management (CRM) software, your agents will be able to more easily provide first-rate service all around. Notify your employee of a caller's current issues or send them a report regarding the caller's previous experiences, enabling them to focus more on helping rather than fishing for important details.
Conclusion:
Despite the difficulty of automating old processes, automation is quickly becoming an essential part of running any business. Here are some points to consider when making a decision about what automation solution may work for your businesses.