What is Business Process Modeling?
Business process modeling is a systematic approach to identifying and documenting how a business operates. It provides the key information that will be needed for the development of a system.
Business process modeling is a technique that creates a visual representation of a business process. This is usually done using business process modeling tools such as flowcharts and the Global Business Modeling Process Icon (also known as BPMN).
Start Automating Your Business Processes Now in One Spot Sign Up 14-day Trial
Business process modeling is then used to identify improvements in the organization's business processes or workflows. It does this by assigning two different iterations of a particular process. The first is a process that currently exists unchanged. The second is what the process looks like after the corrections.
It is possible to manually draw the steps in the process. However, this method is much more time consuming and less expensive than using an automation solution such as business process modeling software. With software, companies can easily create and implement a process model to identify areas for improvement.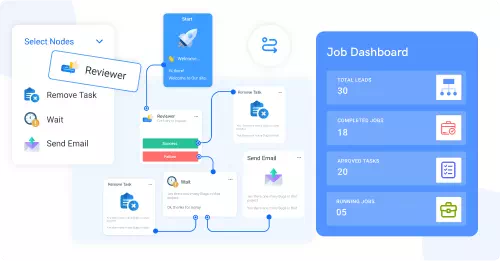 Business process modeling is a very effective technology that offers businesses a multitude of benefits. Some of these benefits include:
1. Identifies Areas for Improvement
The main purpose of business process modeling is to give those involved a better understanding of how the process for improvement works.
2 Transparency
The business process model shows how tasks should be carried out, who is responsible for them and how the process contributes to the achievement of the business objective. This plays an important role in building trust and accountability across the organization.
3. Maneuverability and Flexibility
Business goals and strategies can change instantly (consider Covid-19). Business process modeling enables stakeholders to instantly identify and implement improvements that are aligned with new goals. Merge into sections Many processes in an organization, especially in large companies, involve similar steps and tasks. For example, purchase inquiries are often made at the unit level rather than the organizational level. Process models help stakeholders identify best practices between units in order to implement effective measures across the company.
What are the Features and Functionalities of Business Process Modeling tools?
A BPM software aims to help a non-IT specialist build business workflows by connecting different systems. They usually make their functionality available through a visual interface that allows relatively non-technical users to design and test workflows and processes.
Some of the Functionalities to Look Forward to in a BPM Tool are:
Workflow management Users should be able to design, test, and execute complex processes to manage the interactions between employees, systems, and data. Business Project Management tools automate these processes.

Business rules engine Users should be able to create complex sets of business rules and conditions as part of the process design and execution

Form generator: a BPM tool should allow users to build web forms easily without any technical or programming skills.

Collaboration The tools should aid collaborations like discussion threads, decision management, and idea management.

Analytics The software should supply analytics that can give users new insights into the business process. Users should be able to define metrics and KPIs and run standard and custom reports.

Integrations The software must allow easy integration and enable businesses to use data across systems and interfaces.

Process mapping The software should define and visualize all the details and relationships between your business process models and the element of these models.

Process modeling and design The software should map your business processes and design them into digital workflows to improve the overall productivity of your organization
Why Use BPMApp?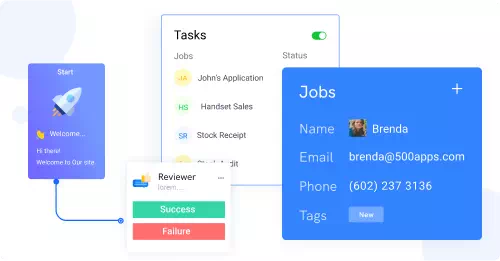 Using a BPMApp allows users to design, model, execute, automate and analyze process workflows. Some of the processes you can use BPM software to automate include:
Onboarding of employees
Reporting expenses
Requests time-offs
Account management
Invoice management
Origination of loans
Compliance management
Customer requests and service orders
Compliant management
Project management or development
Conclusion
The most important takeaway from this article is that organizations can use BPM to create a more data-driven approach in their decision making. Business Process Modeling (BPM) is a process of breaking down an organization's business processes into detailed workflows with the goal of understanding current performance and identifying opportunities to improve the workflow. The future of process modeling looks promising with experts in the industry believing that it will become an integral part of many different fields, including artificial intelligence.