What is Workflow Automation?
Do you want to save time and increase productivity? Workflow automation can help you. Check out this guide for how workflow automation can help you in your business, and how to get started.
Workflow automation is the act of replacing paper-based and manual processes with digital tasks by using software using a single platform that connects to all current systems and controls as well as new ones as they are developed, it becomes easy to streamline the process of business operations and make them more efficient, profitable, and cost-effective.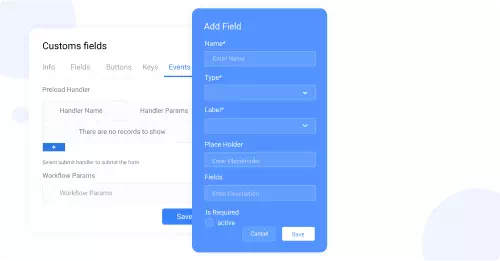 The tactical goal is to make sure that the right people are working on the right tasks at the right time and that they have everything they need to finish their jobs when they need it. Businesses can ensure that they're following established business standards and compliance requirements by using artificial Intelligence-powered tools, which eliminate human error and deviation and provide visibility and accountability at every level of the automated process, which can be used to find bugs that would typically take hours or days to find.
The Primary Benefits of Workflow Automation:
AI-powered workflows provide a great way to automate tasks and make your workflow easier and more efficient. With this type of software, you can delegate tasks, customize workflows, sync data with Google Sheets, automate emails, and much more.
Automating Manual Workflows and Processes Delivers the Following Key Benefits:
Improved efficiency
Increased productivity
Increased accuracy and reduction in deviations
Increased visibility into work in almost real-time
Granular accountability down to the individual level
Reduction in use of assumptions/feelings and increased use of facts in decision making
The ability to impose meaningful KPIs, get accurate data for use in process
Increased data security
Other 'softer' benefits of using a workflow automation platform include increased customer satisfaction and improved workflows. As well as the 'harder' benefits that include reduced operational costs and less human error. (reduced wait times, fewer errors), higher job satisfaction (workers can demonstrate their productivity with facts as well), and improved vendor relations (improved communications and visibility into work outside the organization).
Why is Workflow Automation Necessary?
In a world where email, telephone, spreadsheets, whiteboards, and Post-It notes are the norm in most businesses when it comes to task and works management being the most simple of methods to keep track of all tasks and processes. It can be difficult to find a way in which external communications can be integrated with internal business, but there are a few solutions that have been found to reduce the many problems that come along with this overly simplistic system for business process management.
All of these task management solutions rely heavily on human memory and are ineffective at providing visibility when a worker or decision-maker is in need. Furthermore, collaboration is often difficult to manage and relies heavily on human memory which leaves the system vulnerable to erroneous data when tasks are not assigned in a timely manner.
Organizations have been able to use a workflow automation platform in order to lessen their reliance on these communications and tracking technologies by ensuring that all work task information and communications are either done within the platform or kept track of within the relevant work tasks. This way, organizations can be sure that they have a reliable method for completing their work tasks without having to rely on these old-fashioned methods of communication and tracking.
With the use of artificial intelligence-powered assistants, there is far less need for human memory or traditional task tracking methods that can be imperfect or incomplete. These methods are often used to share information with other team members and may not always be the most accessible way to track progress.
Rather than storing this data on the user's individual computer, the workflow platform stores this data in a centralized infrastructure that can be accessed and viewed by anybody with the appropriate permissions. This is usually done using Role-based Access.
Conclusion:
In a nutshell, a workflow automation system such as ours is necessary because it continuously provides a great customer experience through the process of delivery. External and internal customers will consistently receive a finished work product that was created with their needs in mind, which means they will be more satisfied when they come in contact with it.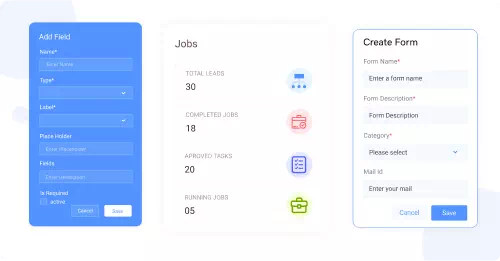 As Artificial Intelligence-powered writing assistants are utilized in the workplace, work is completed much more quickly and efficiently, and individuals can accomplish more with the resources they have. Additionally, your team and department managers will be able to justify budget allocations and performance based on facts rather than emotions.
"We boosted production output by x percent without increasing personnel," instead of "I feel we are busy."
When it comes to the end of the day, workflow automation will be a key factor in how you can stand out from other companies that are not utilizing this technology. Not only does it allow you to meet your deadlines and improve your productivity, it also means that you can produce high-quality outputs without the need for manual edits and tweaks.
By adopting automation as a tool, you can deliver high-quality work and services at a fraction of the cost, as well as make faster and better decisions since you have more time on your hands. You will also be able to focus on your specific areas of expertise while the AI handles the general operations for you.