How to Get Access to Pre-designed Forms
Follow the steps to use pre-designed forms to customize them to your needs, a one-stop-shop for all your form needs.
The technology behind business and task management in general has grown remarkably over the years. With present circumstances being the way they are, the demand for accessible and convenient tech to help streamline tasks has grown to the point where digital tools are popping up left and right. For anyone looking to manage a business or organization, now is the perfect time to get started.
It's especially useful for online stores, where the demand is steadily increasing. People are getting used to the idea of buying everything they need online, which is why managing an online store is so lucrative. At the same time, services that aid businesses with the help of business software are also growing. You could say it's become a sort of golden age for task management software in general, as it's become practically mandatory for companies and organizations to use business software.
The Best Way To Get People Involved
A lot of people tend to underestimate just how much a theme matters when it comes to getting people involved. For example, the 404 page is just a means of telling online users that they've entered a broken link. It's typically considered a bad interaction, which will likely lead to online users looking for other sources — unless you can somehow convince them to keep going by building a custom 404 template. You'll find many pre-designed templates for 404 pages, but the idea is to get them used to your theme.
How you build a website depends on the theme, as it can help make the user experience (UX) that much better. Going for UX through web design means giving online users an easier time through a well-organized theme. It also helps inexperienced business owners retain a sense of direction when designing their business websites. After all, a theme helps both ways, as it gives company owners a proper direction while simultaneously immersing online users.
Helping Build an Organization with Pre-Designed Forms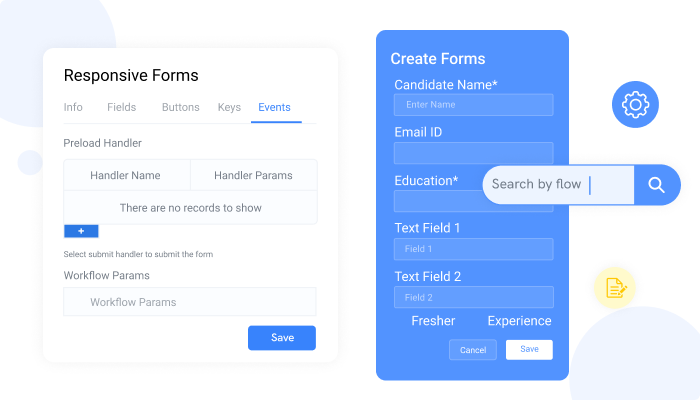 In web design, a form is a means by which online users place their information. It's a form of lead generation, as you can use that information to help with marketing campaigns in the future. It also happens to be an easy way to get people involved, which is why businesses, organizations, and even fraternities and sororities make good use of forms.
A pre-designed form is something where you don't necessarily have to put in any effort to go with your theme. Instead, it's a template that you can use to help ensure you don't have to work too hard to get the job done. Such forms are crucial because they can dictate whether people have an easy time placing in their personal information.
Using the Right Platform for the Job
While it's easy to neglect certain parts of a business, it's often a good idea to focus on the little things. Fortunately for you, we've found a platform you can use that can help when it comes to pre-designed forms — as well as many other parts of managing an organization. Some of the top organizations around utilize Business process management through BMPApp to help manage an organization and lead generation.
If you want to get access to pre-designed forms, it's as easy as using BMPApp to get the job done. While not everyone might be aware of what such a program can do, as I said, it's all about learning the little things. Something as simple as making a proper form for people to place in their information doesn't seem like a big deal, but you'd be surprised how many great results you get by taking it seriously.
A Subtle Path to Success
A bit of subtlety can go a long way when trying to get people to join your organization or get older members to join back in. In addition, it's a fantastic way to encourage people to help you with lead generation and various other tasks. Fortunately, you'll always find a software platform to get the job done, which is why it pays to keep an eye on the details.
It just goes to show that there's always a service that can help your business or organization no matter the scenario. All it takes is a bit of research!