Workflow Management encompasses conscious and collaborative technologies to support the definition, improvement, innovation, and management of the end-to-end business processes to increase business results, create value and enable an organization to achieve its business goals with greater agility. Workflow Management is a process-oriented approach to improving business performance that integrates information technology and governance technology with the introduction of business process management(Tilleman). The Workflow Management Software helps companies define the steps necessary to perform business tasks, map the definition of existing processes, streamline and improve them to make them more efficient.
Workflow Management enables the company to adapt its business processes to their business strategy, which leads to an effective improvement of the overall performance of the company and not to specific work activities or specific departments within its organization. Workflow Management involves automating tasks within a particular business process, but it's not just about technology and process improvements that automation technology brings.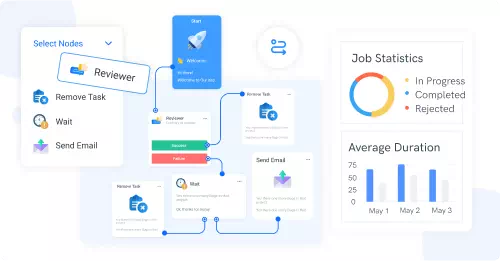 Workflow Management is a way to view and control the processes that exist in an organization. It is an effective method that can be used in times of crisis to ensure that processes are more efficient and effective, resulting in a better and more cost-effective organization. Workflow Management follows a series of steps or phases that document, analyze, implement and improve processes.
Workflow Management is a disciplined approach that identifies, designs, implements, documents, measures, monitors, controls, automates, and does not automate business processes to achieve consistent and targeted results consistent with the organization's strategic objectives. Workflow Management is a discipline in which people use various methods to discover, model, analyze, measure, improve, optimize and automate business processes. It is a discipline that consistently improves business processes by analyzing, modeling how they function in different scenarios, implementing improvements, monitoring, and optimizing them.
Workflow Management tools provide companies with a systematic approach to managing and optimizing their business processes by helping them design models, implement actions, workflows, and business rules. Process management is often associated with Workflow Management tools, but they can also be a little like project management or work management tools such as Asana, Trello, and Jira. Workflow Management is a solution to view a company as a series of processes and workflows.
Workflow Management is a consulting discipline used to monitor process improvements, including the use of process discovery, mapping, modeling, metrics, key performance indicators (KPIs), collaboration, decision-making, and process monitoring. Workflow Management is based on a foundation that ensures full lifecycle management of business processes, integration with technology, and embedding efficiency in people, processes, and technology.
In this way, your team with minimal effort can make changes with simple or complex Workflow Management solutions by building a workflow engine without having to worry about the various steps involved in modeling and implementing business processes. As soon as a business process is deployed in an environment, the people involved in the manual steps of the process can interact with it, for example via internal or external websites, automated steps or interfaces to existing information systems managed by the Workflow Management software.
Workflow Management Improves Processes Workflow Management assumes that you consider the business as a series of processes, and it acts to improve these processes. Optimization means that the discipline of Workflow Management is a continuous activity that develops over time to improve and measure processes.
There is widespread acceptance that Workflow Management is a practice that improves the process of supporting the business and that improvements should be made to any part of the process that supports the business without considering the whole end-to-end process. Workflow Management does not improve the business per se, but rather argues that every activity is part of a process, and the process is a series of activities. Genuine Workflow Management focuses on driving results through process improvements, and efficiencies are not considered until the ongoing process is complete.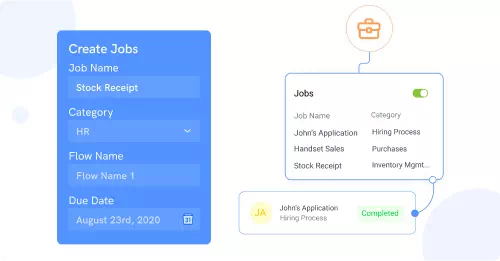 Workflow Management is not a one-off task, but a continuous activity involving an ongoing process of re-engineering. Executable Workflow Management processes are extracted from the design of the Workflow Management software and executed by running the running software application.
Process designers, managers, and IT experts trained in the Workflow Management system suite can create a process flow diagram. At each step, an employee identifies and enters an order into the system, draws stock, packs and sends orders, and the process designer, manager or IT specialist can create a form for the employee to fill out the order form or checklist. The end-to-end process can be approached by a new employee or a newly formed process team.
Workflow Management itself, driven by business rules, also includes a lot of operational analysis and flowcharts. The most challenging offerings in this area include not only processes designers and simulation tools to get processes running, but also to identify bottlenecks and other issues related to people and the underlying infrastructure. From traditional Workflow Management tools to advanced low-code tools to modern application development platforms. Modern application development platforms do not just focus on Workflow Management but offer a range of tools that cover a wide range of use cases, including process management, eliminating the complexity of Workflow Software.
Workflow Management integrates and uses information technology tools to participate in process control. It is a discipline that enables companies and technologies to understand the impact of the work they do. Processes are tracked using Workflow Management tools that use aggregated data to understand performance metrics, averages, volumes, and other KPIs. Optimization is the last step, not as much a step, but part of continuous process optimization of business processes.