Importance of Process Modeling
Process modeling tools such as BPMApp help organizations define and document workflows. The act of process modelling provides a visualization of business processes that allows users to inspect them to understand how they work, what their current state is and how they can be improved
Business models can be created by conducting interviews as part of the business analysis process. This can be achieved using business processes models such as flowcharts and the Universal Business Modeling Process Notation, also known as BPMN. Data models that are part of business models are considered to be the elaboration of business process models that show how business information is stored and useful for the development of software code.
Process models can be used for a variety of purposes, from waste identification to the documentation of alternative flows and process identification. Creation can be done using one of the above discussed Business Process Model tools or any of the dozens commonly used techniques. There are several ways to document a process, depending on your goals to model it.

Process models use charts and diagrams to explain your process, but a chart is just one of many elements. A workflow or development process uses a workflow model to capture relevant information about a process. A model determines the different stages of a process and the order in which they are carried out.

Using process models, managers can see how processes interact to coordinate improvements and projects, choose the right actions, and manage resources and personnel needs. Organisations do not have to use multiple tools to find the right one to bring about effective change in processes. Based on the process model, stakeholders can identify best practices and units to implement efficient processes throughout the organization.

In the case of sponsored maintenance, an organization can distribute a set of official documents describing the process. Software process methods and frameworks can range from specific prescribed steps used in the day-to-day operations of an organization to more flexible frameworks that an organization can use to generate a tailored set of steps specific to a particular project or group.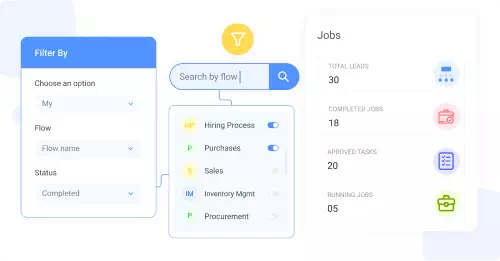 Applications of Business Process Modeling
At the beginning of the 20th century the techniques for modeling business processes emerged such as flowcharts, functional flow block diagrams, control flow diagrams, Gantt diagrams, PERT diagrams and IDEF. At the beginning of the twentieth century, program evaluation and verification techniques were introduced that aimed to divide a business process into flows and timelines, estimating the shortest, longest, and most likely time to complete each process step. One of the basic concepts of a software development process is the SDLC model, which stands for Software Development Life Cycle Model.
For example, Gantt charts are not the most effective business process modeling technique, but they are useful for monitoring schedules for complex projects. Flowcharts illustrate process steps in their sequential order, ranging from input to actual process output. They explain complex processes in a simple and effective way.

As the name implies, flowcharts help you map the order and flow of activities you need to perform to complete a particular process. As you can see, a flowchart uses different shapes of the process diagram to represent the different stages of a process. In practice you can use many different shapes to represent the various components of your process, especially if you are dealing with complex processes.

Process models are tools that render the abstract, complex work of a process tangible by providing concrete examples of how the process works and how it fits together. Process design is a tool for creating new, improved and optimized processes. To show you the right system - a system that helps you centralize your workflow in a single place and automate repetitive activity and work - let's discuss a simple four-step process that will help you model, manage and improve your process flows.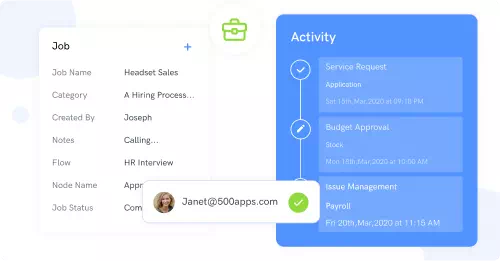 Finally, business process modeling and the re-engineering of existing processes approach the tasks from the perspective of project management by analysing the requirements before moving on to the design phase. Approach business process models and tasks through the prism of project management, helping you to understand the goals of the required system, the engineering time and processes to be completed, and the resources available.

Once you have decided on a model, take the time to go through the project requirements and clarify them with your organization and your expectations in the team. As a process consultant, you should look at the BPMN 2.0 model and know how it works. Armed with the knowledge you gain from modelling an existing process, you implement the changes.

According to Gatner's definition, Business Process Management(BPM) encompasses a wide range of activities and methods to discover, model, analyse, measure, improve and optimize business processes. BPMN 2.0 has become the standard syntax used by process analysts to create business modeling tools. The notation BPMN consists of a combination of shapes representing different types of tasks connected by arrows to demonstrate the course of a process.
Start Process Modeling Today with BPMApp for Free Sign Up 14-day Trial
Conclusion
Using a BPMN by 500apps in your company is an excellent way to ensure that users adhere to best practices when modeling processes. First, a method consisting of standardized symbols representing different activities and interactions - BPMNs (Business Process Model Notation) - was mentioned because it was designed for the process modeling, but other methods vary from the original intent. Many entrepreneurs never take the time to visualize and model their processes, resulting in a lack of understanding of their own business. The visual representation of standardized symbols representing different activities and interactions used in BPMN (Business Process Modeling Notation Method) is popular with large corporations around the world. However, data flow diagrams by definition are data-focused and do not provide a clear way to involve stakeholders such as BPMNs in the process.