Are you in a quandary about what is going wrong with your business or finding it challenging to keep up with all your business processes? Are you stuck with the operations or not able to comprehend where your business is stuck. Then you are at the right place and at the right time.
Here we will help you understand what business process management is and how efficiently you can carry out all the business processes with the help of a new age business process management software.
What Is Business Process Management Software?
Business process management software is a type of application that helps you streamline your business processes and workflows to become more efficient and adaptive to the changing business environments. This helps organizations, whether small or big, to meticulously run the entire process of their business by defining and maintaining the standard practices, procedures, and protocols in their processes.
Before finding more about business process management software, let's first decipher what you mean by business process management when you are running a business.
Business process management BPM implies the methods to discover, model, analyze, measure, improve, and optimize business strategy and processes.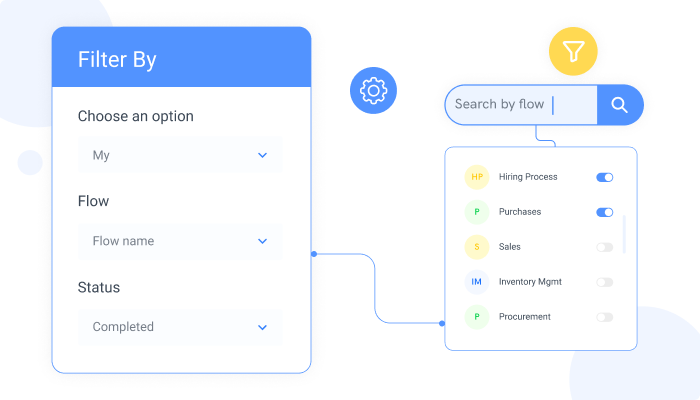 Although often, it is confused with task and project management, its arena is wider than these mentioned subjects. For example, task management only focuses on individual tasks and assignments. In contrast, when it comes to business process management, it takes care of the complete end-to-end process from the ideation to the output of any task, project, or business operation.
Parallelly, on the other hand, Project management deals with a one-time scope of work while BPM centers specifically on procedures and processes that are repetitive and critical for any business. Through continuous process reverse engineering and reengineering, businesses can streamline their operations or workflows, improve overall performance efficiencies, cut down on costs, and increase savings.
And, to carry on all these processes automatically and efficiently without any hassles, Business Process Management software like BPMApp comes into play. So, let's find out how we can use this business operation management tool.
How To Use Business Process Management Software?
It is easier to use BPM software like the BPMApp tool from 500apps. A business tool similar to BPMApp gives you profound insight. It provides in-depth insights into the business processes and operations of the organization. Moreover, it also provides you with an eagle's eye overview of every employee and process. With the custom reports of the Business process management tool, you can get an overview of all the disciplines or bottlenecks existing in the different parts of the company. However, implementing it is a good way to have everything clear and create future pathways accordingly to grow and expand your business.
Not just limited, let's see more about the business process management software features and which one to use.
Which Business Process Management Software To Use?
With so many business tools available, at times, it becomes difficult to find the one that fits perfectly for your business. However, you can always look for the one that is embedded with efficient tools and incredible features and functionalities to meet the changing demands and evolving scope of your business.
One such tool is BPMApp from 500apps, which is loaded with matchless advanced add-ons. It brings you a myriad of tools and features for complete business process management. So let's dig a little deeper to learn more about this BPMApps' features and functionalities.
Major Features of Business Process Management Software - BPMApp.com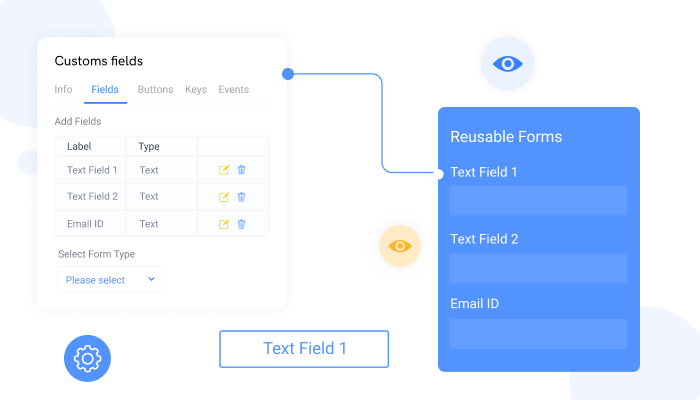 Automated Workflows
It helps you to automate your workflows with nodes easily. Moreover, you can customize the workflow by picking up the nodes you want within your business environment for hassle-free workflows.
Business Process Modelling
With BPMApp's Process Modeler, you can easily identify and eliminate inefficient workflows and inefficiencies in the system. Alternatively, it increases productivity and efficiency, giving out more output. Hence, it helps create a responsive, agile business ecosystem.
Low Code
You need not be a tech geek to create your workflows or customize any business workflow. However, the special feature of Low Code gives you the upper hand. Leveraging the drag and drop feature and visual graphics helps you design your processes without any coding or programming skills.
Process Automation
The excellent feature of BPMApp - Process Automation is highly effective in empowering you and your team to complete tasks on time, reducing workloads, and improving accuracy. Undoubtedly, it imperatively reduces your employees' workloads and improves the accuracy of results.
Advanced Reports
The Advanced Reports functionality of the BPMApp software provides you with a simple way to document all your business processes seamlessly with tight security. Moreover, it also provides you with a robust dashboard for monitoring, managing, analyzing, and strategizing the various processes.
Not limited to just these features, BPMApp comes with a plethora of efficient tools and functionalities to streamline your business processes and empower your team for higher productivity.
Conclusion
With the rapid development and changes in the business environment, businesses have to be always on their toes to look out for processes and solutions that help them improve in every aspect. With business processes at the core of any organization, they always have to consider enhancing and improving their processes. And to address these challenges and improve organizational operations, there is nothing better than BPMApp - an advanced business process management application. If you want to know more about it, why not talk to our experts.