Top 10 Business Process Management Tools
Business process management tool, to put it simply, is a way that firms manage and enhance their processes.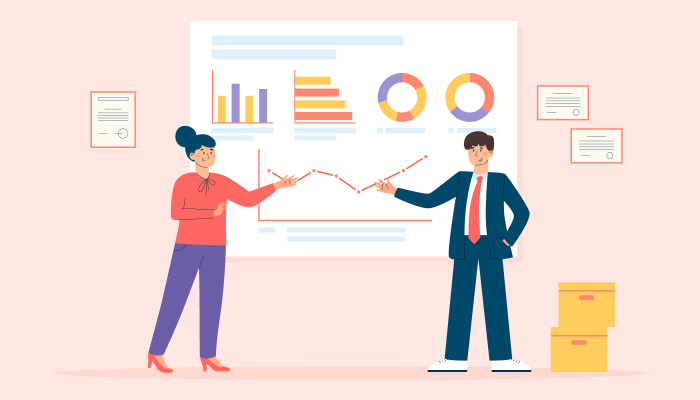 BPM involves examining each procedure in isolation. BPM is all about fine-tuning processes to extract every last drop of optimization possible while keeping in mind the role each process plays in the overall picture of the business.
This could be as simple as eliminating a step that is unnecessary or as challenging as completely redesigning.
Features of Business Process Management Tool
Form builder to gather, show, and send pertinent data Automation of workflows to assign tasks, set rules, and set deadlines
Process for evaluating documents and dynamically assigning approvers
Customized alerts and notifications that inform users of the progress of their tasks
Ideally, a visual interface based on business steps would be used as a visual process diagramming business process management tool
To speed up procedures and increase information accuracy, use electronic forms
Customized drag-and-drop form designer based on user preferences and skill
Role-based access control limits who can view and update the information to protect it
An internal administrator can modify tasks, objects, and forms using the mobile support Administrator tools
Users can join several business platforms with a single set of credentials thanks to a single sign-on
Adaptations to currently used software systems.
It's crucial that we first define a process in this context before moving on to discuss business process management.
Benefits of Business Process Management Tools
Businesses that successfully integrate BPM into their organizational structure should anticipate leaner, more effective processes. Usually, this translates into less spending, waste, and dissatisfaction. A more efficient company with significantly more profit potential. Some of the most important advantages of implementing business process management in your company are listed below.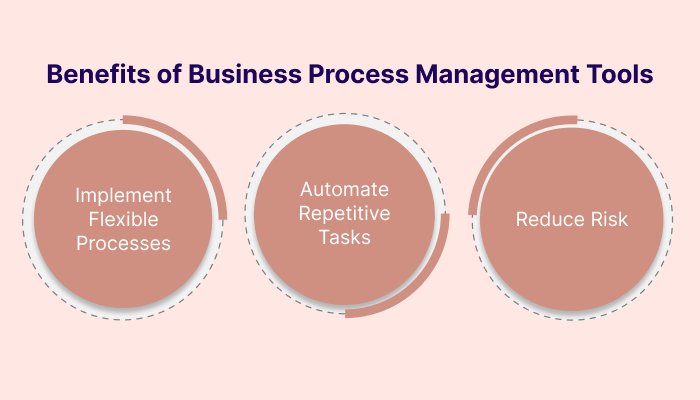 a) Implement Flexible Processes
Many stakeholders' main complaint to BPM is that they envision a set of rigid, stringent procedures that must be adhered to exactly. But the fundamental idea behind simplified procedures is that they are adaptable. They can be modified to meet certain requirements. Customers have various wants, and even projects can have quite distinct specifications. You can implement flexible processes with BPM that can be altered in accordance with those needs.
b) Automate Repetitive Tasks
In the majority of firms, there are several repetitive jobs that must be done. Employees spend a lot of time repeating tasks, whether it be filling out or submitting forms or performing any other work. You may minimize errors, make sure that standards are fulfilled, and free up personnel to concentrate on their primary responsibilities by automating these tasks. One of the main advantages of providing your workers with an effective digital workspace is automated duties.
c) Reduce Risk
Businesses are subject to a variety of risks, including the chance of errors and fraud. Risks can also result from not adhering to governmental and industry norms, missing deadlines, and from producing subpar work. These risks are diminished as a result of process streamlining, automation, and improvement. Because processes are more visible, fraud risks are decreased, and jobs are automated, you can make sure your company is meeting all quality and regulatory standards required of it.
Here Go The Best Business Process Management Tools
You may manage and streamline business processes with the use of business process management software. In order to utilize IT resources more quickly and effectively, it will automate various business operations.
1. BPMApp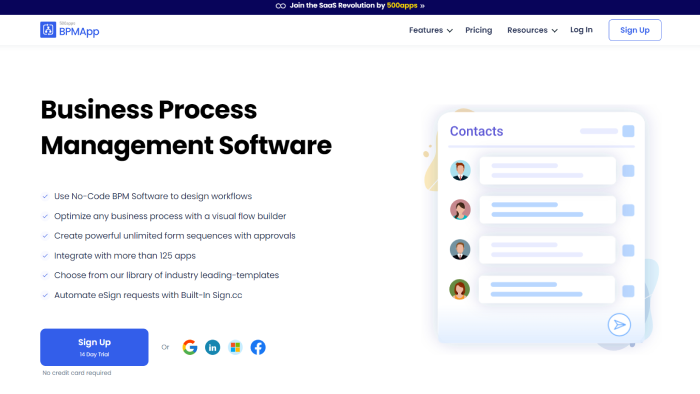 BPMApp is a piece of software that speeds up and shortens the duration of repetitive actions in business processes. Workflows are tools you can use to handle recurring tasks, keep track of events, and communicate with other departments. Depending on the necessity to automate your business activities, create distinctive workflows.
Start using Workflow Management Software for Free with BPMApp Now! Sign Up 14 Day Trial
2. Kissflow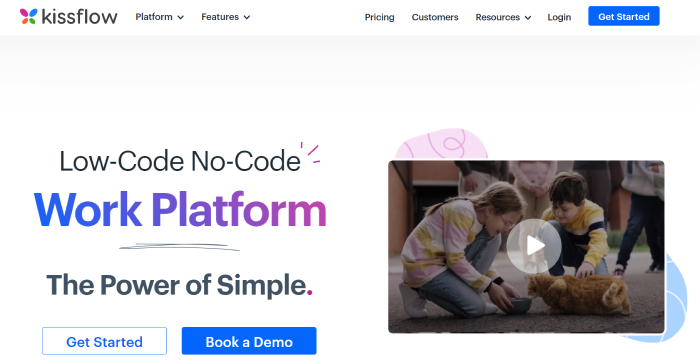 Best-in-class BPM software, Kissflow, helps businesses to reimagine current business processes for digital optimization. Business users can enforce business rules, automate process flows, and make last-minute process adjustments because of its no-code development capabilities.
3. ProcessMaker
A popular BPM and workflow management software is called ProcessMaker. You may create, automate, and implement business processes and workflows using ProcessMaker.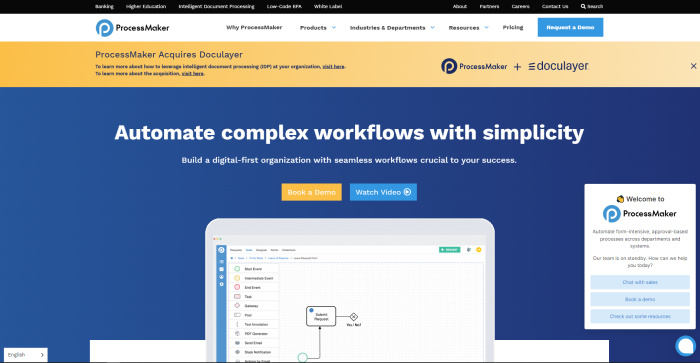 ProcessMaker is special in that it provides three different options: open-source, on-premise, and cloud. Other goods with all three are uncommon.
4. Zoho Creator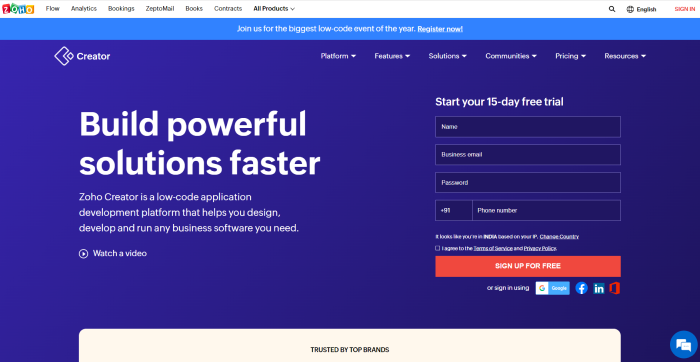 A low-code development platform called Zoho Creator, a business process management tool allows for the building of apps for use on a mobile, tablet, and online platforms. For DIYers of all stripes, Zoho Creator is a popular option. You can drag and drop code snippets into a script builder on it. The creator is a very straightforward low-code BPM solution from Zoho, which is well renowned for its series of cloud-based products.
5. Nintex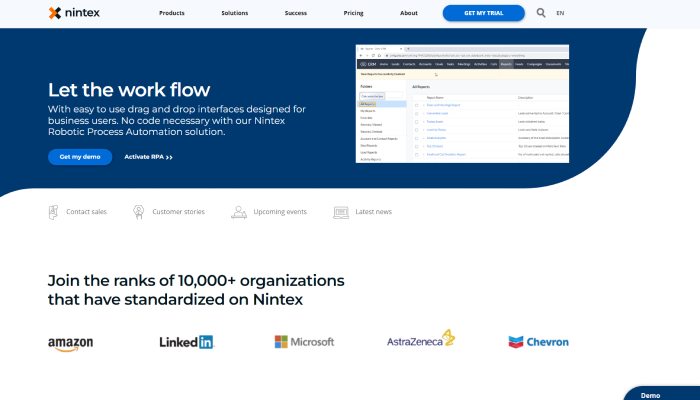 Business process management tool, Nintex is an automation solution made to make enterprise and SMB enterprises' transition to the digital age simple. Project Server, Office 365, and SharePoint are just a few of the technologies that Nintex is made to interact with. Historically, Nintex has been an on-site tool.
6. Monday.com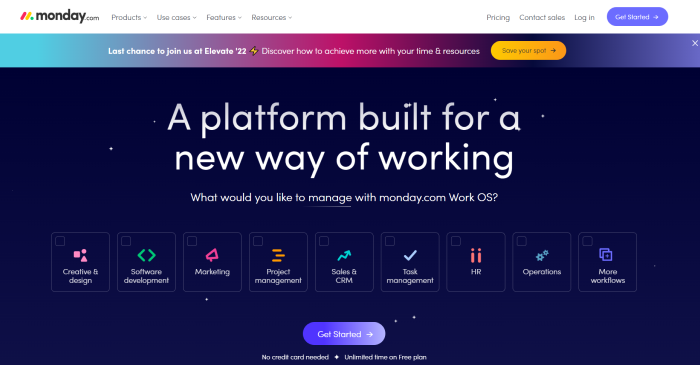 You may manage and automate your business with the Business Process Management functionalities that Monday.com offers. This BPM tool can be used to manage Teamwork, organize projects, and keep track of deadlines. Unlimited file storage and activity history are available on Monday.com.
7. Process Bliss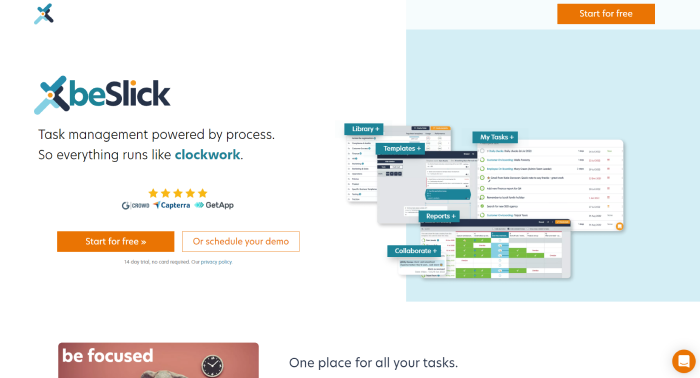 A business process management tool, Process Bliss is a platform for managing business processes that also has a robust process workflow builder that can be used to systematize an entire company. These can then be given to the team as one-time or ongoing tasks. Even non-technical individuals can easily implement it because it is so easy to use, yet it is actually incredibly powerful in what it can handle.
8. Quixy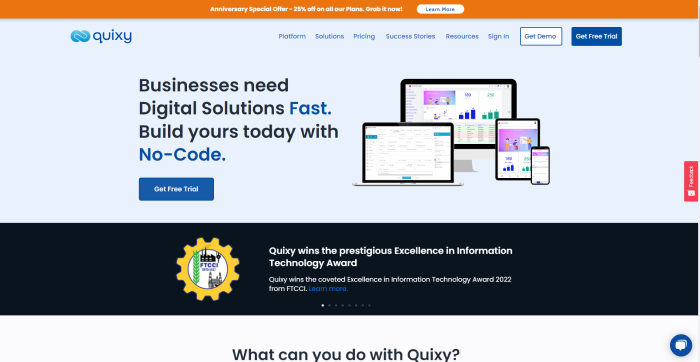 Businesses may enable their business users (citizen developers) to automate processes & workflows and build simple to complex enterprise-grade applications for their specific needs up to ten times faster with Quixy's cloud-based no-code bpm software.
Without writing any code, any workflow, whether sequential, conditional, or parallel, may be easily automated.
9. Process Street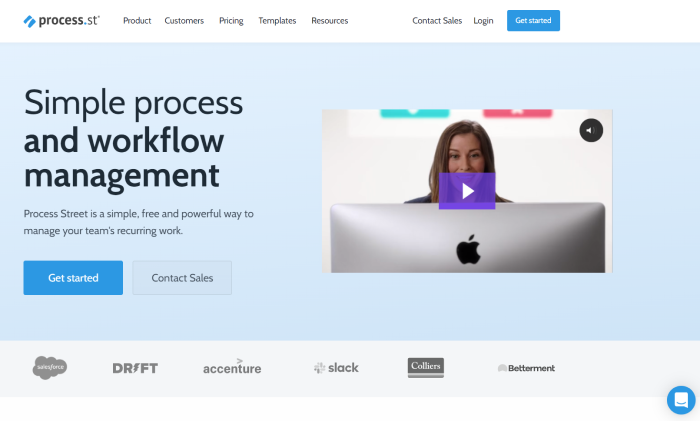 Process Street is a business process management tool for managing processes that include many features like work assignment and automation, progress tracking, and employee training. You can use Forms to collect the structured data from your checklists. It supports Windows, Mac, Linux, iOS, Android, and Windows Phone platforms and offers cloud-based deployment.
10. Wrike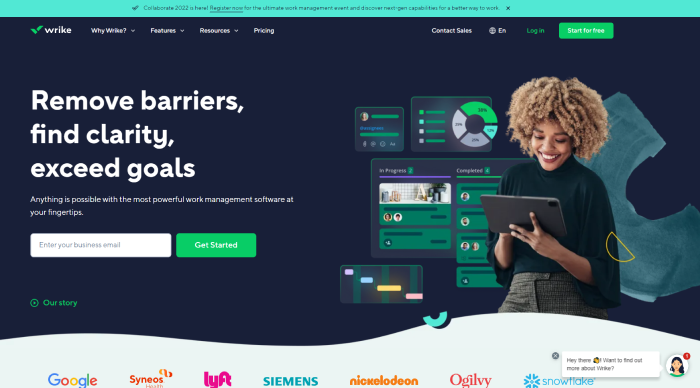 You may organize and prioritize the work using the business process management tool offered by Wrike. Planning the resources and balancing the task will be possible. With the aid of templates and time monitoring tools, it assists you in streamlining and standardizing operational operations.
In Conclusion
The Business Process Management tool that is best for your business is BPMApp. It is cost-effective, user-friendly, and efficient. It supports a variety of operating systems and can be used to model processes as you see fit.
Discover Why BPMApp Stands Out
#1
Unlimited Process Automation
#2
No-code Process Modelling
#3
Notifications and Triggers
#4
Auto Execute Capability
#5
Integrate with over 8 Apps Including Gmail
#6
Effective Form Designer
#7
Pre-built Automated Flows
#8
Intuitive, Drag-and-Drop Process Designer
#9
Unbelievable pricing - the lowest you will ever find
#10
Everything your business needs - 50 apps, 24/5 support and 99.95% uptime
Join the SaaS Revolution
All-in-One Suite of 50 apps

Unbelievable pricing - ₹999/user

24/5 Chat, Phone and Email Support