Business Process Management Software Solution: Key Features
Here are the 9 amazing features that the top business process management solutions have and how businesses get benefitted from them.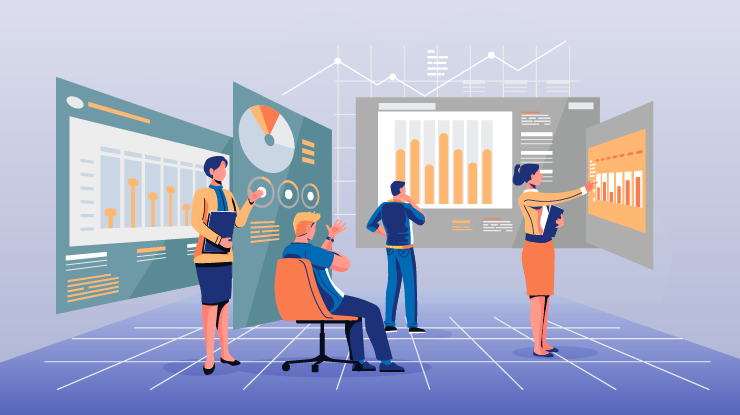 Business process management (BPM) is a practice aimed at improving business processes and making them as efficient as possible. It involves an incremental process of modelling, execution, evaluation, and improvement of business processes to guarantee optimal efficiency and productivity. To accomplish this, you need specific tools and since there is quite a number in the market, here are amazing features that top 5 Business Process Management Solutions such as BPMApp have.
Business processes are part and parcel of any organization, "because they are the blueprints that are followed to achieve all kinds of business functions, and they enable the different parts of the organization to work together and to interact with suppliers and customers," according to CIO.
BPM should not be confused with BPM software, which is an automation platform used by mid-to-large-sized corporations that allow a business to facilitate business process management - the designing of complex business processes, modelling, executing and measuring workflows to enhance performance. Business Process Management also aims at reducing inefficiency, miscommunication, and human error.
Adopting a business process management software solution in your business has a myriad of benefits including:
Cutting costs in hiring staff to perform automated tasks. Automating processes eliminates the need for staff to perform these automated processes and consequently eliminates inefficiency.
Streamlining workflow and business operations.
Improving customer satisfaction by improving the level of service and level of engagement.
Increasing accountability.
Improving business agility. BPM facilitates the design of flexible processes that you can customize and change with minimal cost.
Ensuring regulatory compliance.
Simplifying operations.
Increasing business revenue by raising the effectiveness of operations.
Driving a competitive advantage.
The market for business process management (BPM) tools is flooded with a variety of excellent products with different uses, methods of implementation, and pricing ranges. These tools are aimed at long-term continuous analysis and improvement and are not a one-time implementation event. It is however important to understand the needs of your customers before adopting any new process to guarantee its success.
Jim Duffy, Co-founder & Chairman of Research at PRO, agrees, "When you begin an improvement program, we start by discovering what's most valuable to your customers, and where we can potentially streamline any processes. This in turn helps create a better customer experience and reduces resource waste."
When we begin an improvement program, we start by discovering what's most valuable to your customers, and where we can potentially streamline any processes. This in turn helps create a better #CustomerExperience and reduces resource waste. https://t.co/SKWyvbhIsC pic.twitter.com/Az3cAAt7g1

— Jim Duffy (@jimduffyPRO) November 12, 2020
Perhaps it is for this reason that BPM is changing to be more customer-centric.
According to CIO, "Business process management is evolving as serving customers, rather than cutting costs, is becoming the key motivation for adopting BPM software."
Business processes that can be improved using BPM tools include account management, employee recruitment, loan origination, leave requests, invoice management, compliance management, complaint management, project management, and customer requests and service orders.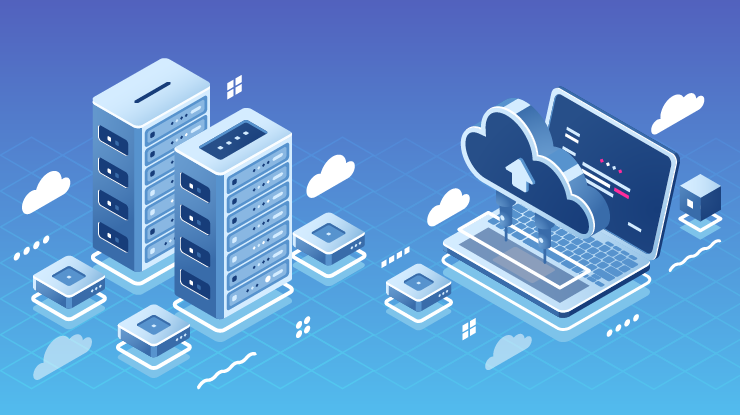 9 Key Features of Business Process Management Software Solution
To get the most out of your BPM solution, it must have the following features.
1. Create Automated Workflows
Users can use nodes to automated workflows as per their needs. The top 5 business process management solutions enable users to model, test, and implement workflows to help oversee the interaction between staff, data, and systems. Workflows are accompanied by data collecting forms and the members involved in each step are clearly defined. These robust platforms can configure group roles and assign permissions to protect the violation of data from unauthorized persons.
Automation refers to the ability of a BPM to route data and execute tasks without manual intervention. The automation of workflow management enables transfer from the initial step onward to be system enforced. The flow of tasks through the multi-step processes is predetermined based on initial agent decisions. Rule-based workflow makes logical decisions on how data is routed through each step. These logical decisions are predetermined from a previous set of rules set by the administrator.
Automating processes helps to improve visibility across departments and systems, track processes, and eliminate data silos, manual tasks, and bottlenecks in the various departments.
Start Automating Your Business Processes Now in One Spot Sign Up 14 Day Trial
2. Offers Drag-and-Drop Form Builders as a Visualized Approach to BPM
Top 5 business process management solutions create unique forms in your workflow and other structured processes where you can drag and drop common elements. These forms can be created without any skill in programming and can be viewed in real-time. They provide a means of capturing and editing data which is then transferred to other processes.
While designing a form builder, you need to decide if it will be novice or power-focused. A novice-focused form is extremely simple but you need to be careful not to pick a form that is too simple because your business will outgrow it. A power-focused form is complex and customizable. Picking this kind of form is daunting since should it be too complicated, then users will have difficulty adapting to it. A form designer, therefore, needs to find a middle ground in their form creation.
3. Has the Choice of Either On-premise or Cloud Deployment
When purchasing a BPM tool, you need to consider if you want an on-premise or cloud BPM. A cloud BPM is a SaaS version of BPM delivered over a network. Advantages of on-premise BPM include allowing you to keep critical systems in-house, regulatory constraints in maintaining sensitive data, data security, the urgent need for integration with local data, and having business operations in countries with content censorship and low internet bandwidth.
Other businesses choose a cloud-based BPM for the following reasons: it offers geographical mobility as well as eliminates the need for in-house specialized technical skills and offers controlled IT budgeting. Another thing to consider before purchasing a BPM is the framework. There is the full-service framework which is a comprehensive suite with all BPM features so that you won't have to deploy more than one tool. There are also the horizontal framework deals with design and development phases only in the cycle of business processes as well as the vertical framework, which is customizable and not a one-size-fits-all product. Its focus is on specific industrial processes.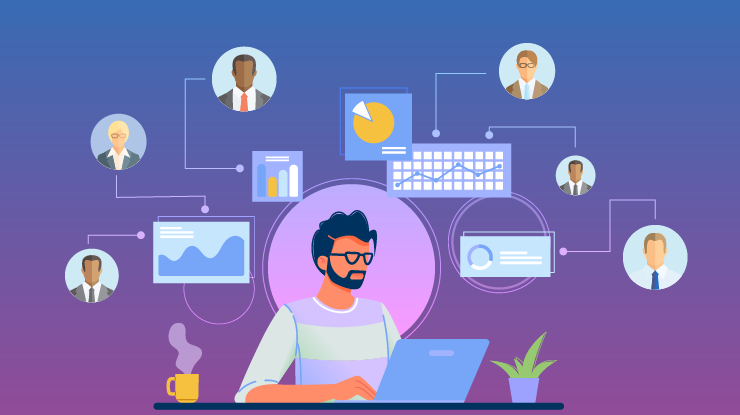 The top 5 business process management solutions can offer both on-premise and cloud deployment BPM solutions and have the ability to transition from one state to the other. Cloud BPM is offered as a SaaS (software as a service) version of the on-premise BPM, meaning they do not have to be installed on-site.
They are cheaper than their on-premise counterparts and you can use them instantly after completing payment. Cloud-based BPM eliminates the need for in-house specialized technical staff, gives the user geographical mobility, and upgrades and fixes are taken care of by the hosting company. However, some companies prefer on-premise deployment because of data security concerns, the need to integrate with local data, and regulatory constraints.
4. Data Capture, Monitoring, and Analysis
This is the era of big data and the top 5 business process management solutions know this and they thus can capture this data. The ability to monitor and analyze the processes in the BPM while offering gainful insight is what separates top BPM solutions such as BPMApp from the rest. They offer real-time intelligent monitoring and a precise combination of KPI measurements (key performance indicators).
Users can define metrics and requests for both standards as well as custom reports with a variety of graphs and heatmaps. This is done through a management interface that allows monitoring of dashboards, more detailed reports, individual performances, statistics, analysis, and departmental output. The reports generated should be able to indicate:
The average time for each step to complete an entire item.
The number of times an item is rerouted or rejected.
A snapshot of all items on the open BPM.
These business analytics are vital in helping managers identify business issues, and opportunities, and react by making logical decisions. BPMApp, for instance, offers dashboards from where you can access real-time data on each of the business processes displayed on the dashboard. These data reports are usually very detailed and visual, with easily interpreted graphs.
5. Come with Role-based Access Control
Data protection is very important to any corporation. It is therefore important that a firm creates access controls for different levels of users to protect sensitive data. Access control metrics involve making documents read-only, hiding them completely, or making specific fields editable.
6. Allows for Integration
Top BPM solutions are capable of connecting with other tools like MS SharePoint and enable data to be used across various places, platforms, and interfaces. Some are pre-integrated with software such as Business Activity Monitoring (BAM). They can export documents from other software in a variety of formats. System integration allows system screen pop-ups and a population of data fields. They integrate seamlessly with the existing IT infrastructure. These integration tools must include APIs, REST APIs, and webhooks.
7. Allows for Collaboration
Your BPM solution should be able to eliminate barriers to intra- and interdepartmental communication by supporting sharing in discussion threads and message boards. Collaboration processes increment the value of BPM because it depends on the collective effort of people working on specific tasks to reach the desired goal. Collaboration keeps conversations focused and allows all team members to offer their input on process optimization. These collaborative BPMs support decision and idea management and all team members are made aware of the process improvement initiatives.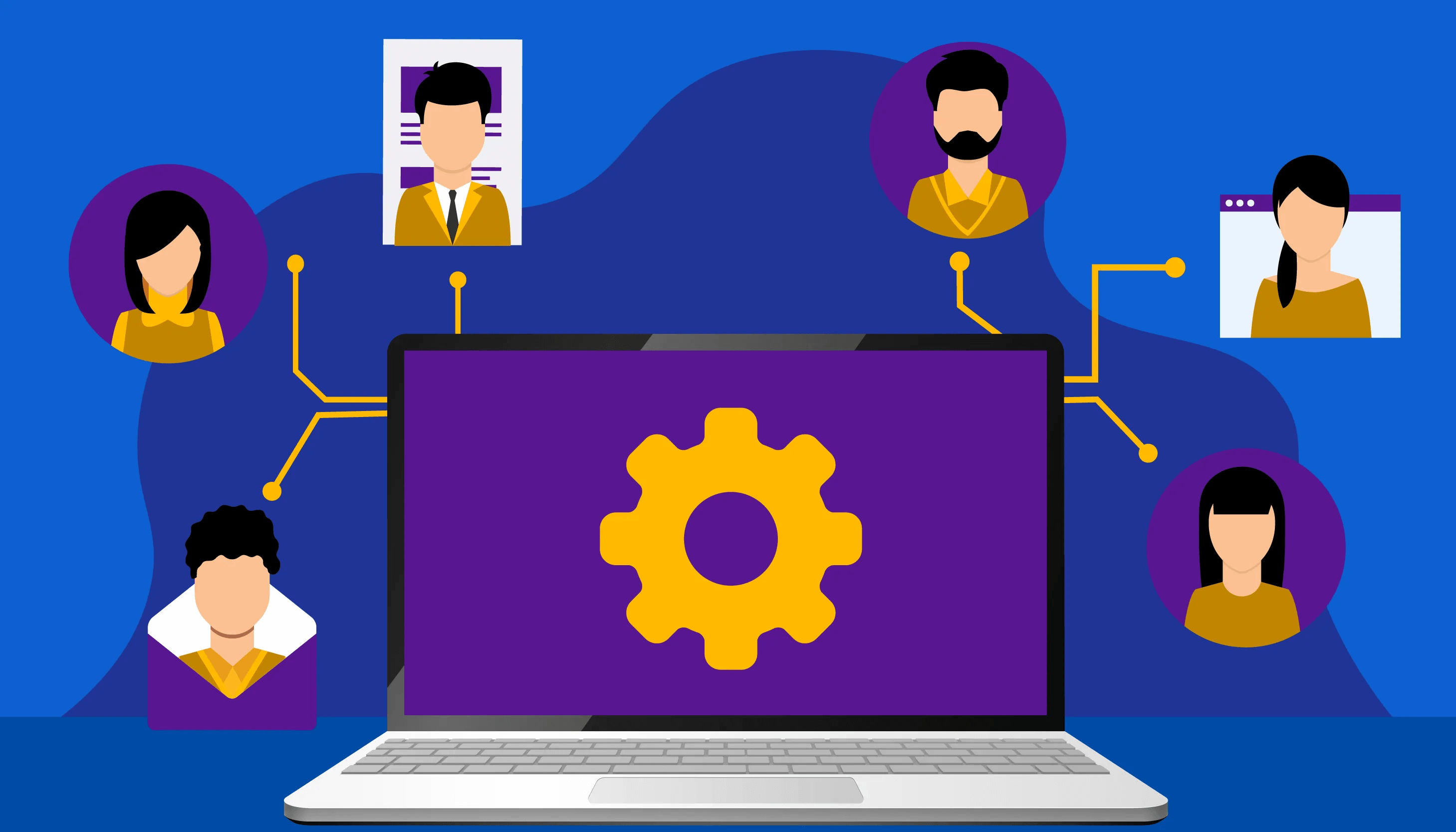 8. Should be Easy to Use
The top 5 business process management solutions provide platforms that are user-friendly, involve little to no coding, and allow users to build their processes with little support from IT technicians. These BPM solutions are easy to learn and have comprehensive user support and training. They have enough resources for IT technicians to reap the most out of the BPM but remain approachable enough for non-IT staff not to get intimidated in using it.
All its configuration settings are parameter based. Any configuration changes can be done remotely from the server and they instantly affect all branches. Any additional programming is embedded as scripts and does not alter the software's basic core code, reducing test procedures. This additional programming enhances business logic and enables the creation of smarter interfaces. The user interfaces are web-based, linked to online help tutorials, and are easy to use even for non-IT staff.
9. Mobile Support and Flexibility
Mobility and flexibility go hand in hand. The top business process management solutions offer mobile support and access to at least Android and iOS. Technology has developed and business processes have also become dynamic. Users want the flexibility to access their workflows and other business processes while on the go. Cloud deployed BPMs offer this support for mobility and complete functionality to mobile users. The BPMs can offer the configuration of dashboards and smart navigation to enable the creation of environments that team members can access from their mobile devices.
According to Solutions Review, "… with so many (BPM) options available today, it's hard to set apart which features and capabilities you actually need and which are just talked up by software vendors."
Conclusion
The business process management field is expanding very fast. Businesses are growing towards automation of most of their processes creating the need for business process solutions, hence new software solutions are coming up all the time to satisfy this growing demand.
When hunting for a business process management tool, it is important that whatever tool you choose has all the essential features named above. A BPM solution should offer all the features you need to create and manage productive business processes.
Discover Why BPMApp Stands Out
#1
Unlimited Process Automation
#2
No-code Process Modelling
#3
Notifications and Triggers
#4
Auto Execute Capability
#5
Integrate with over 8 Apps Including Gmail
#6
Effective Form Designer
#7
Pre-built Automated Flows
#8
Intuitive, Drag-and-Drop Process Designer
#9
Unbelievable pricing - the lowest you will ever find
#10
Everything your business needs - 50 apps, 24/5 support and 99.95% uptime
Join the SaaS Revolution
All-in-One Suite of 50 apps

Unbelievable pricing - ₹999/user

24/5 Chat, Phone and Email Support