Sign That It's Time to Upgrade to Business Workflow Software
Workflow software, also known as workflow automation software, business workflow software, and workflow tool, typically takes the shape of an app or web platform that eliminates paper-based paperwork or merely improves manual or electronic operations.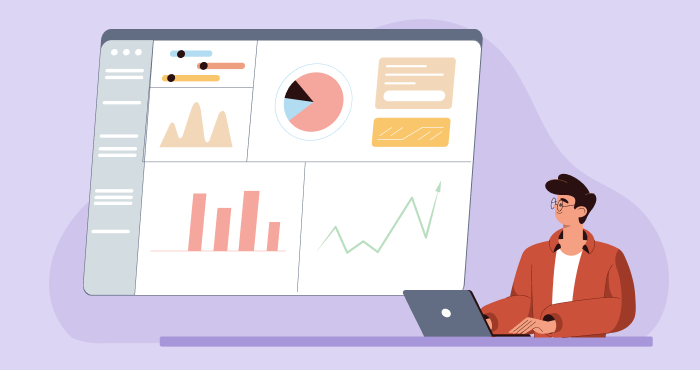 Technology is crucial for corporate functions, including managing inventory and the supply chain, tracking manufacturing and distribution, and taking care of administrative responsibilities. It's all too common for no one to revisit technical systems for a decade after corporate leaders develop them. This is not a wise business move.
Successful companies regularly update their business workflow software to increase process effectiveness and enhance client usability. Have you recently changed the technology at your company? There is no cause for concern.
Signs That Your Workflow Management System Needs an Upgrade to Business Workflow Software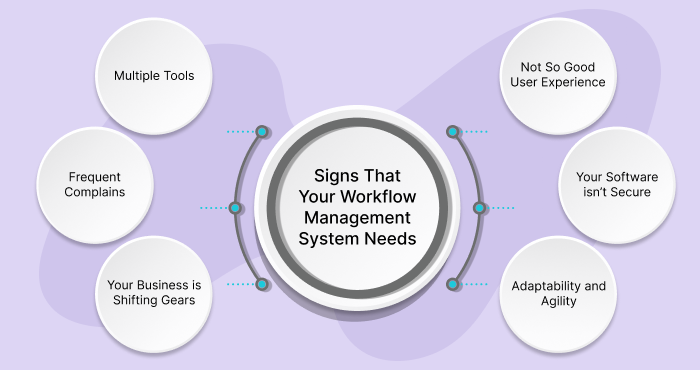 If you take a moment to examine your business procedures, you will find some signals that your workflow management solution needs an upgrade.
1. Multiple Tools
Do you observe that your team frequently switches between platforms?
Does your team utilize various applications for various business processes?
If you have to switch between platforms and systems frequently, you might lose time and be less productive. Furthermore, running several applications simultaneously can make your computer sluggish.
2. Frequent Complains
There is nothing worse than not being able to do your job well because of technology.
You should consider the following inquiries about your team's experience:
Does your staff have a lot of manual business processes to complete?
Is it challenging for your team to regularly access the data they need?
Is your company's data easily accessible on the cloud?
Is your software so sluggish that it aggravates your staff?
It won't take long before you start noticing a decline in morale and productivity if your staff is complaining about out-of-date business workflow software, sluggish technology, or systems that make it difficult to perform routine tasks.
3. Your Business is Shifting Gears
If you've determined it's time for your organization to alter course, you might also need to update your technology to better support your new strategic objectives. Maybe you want to get your staff some new laptops, phones, or tablets. Maybe all you want to do is install new systems.
When changing paths, new technology can support your company's objectives. Examine your options after researching new technology innovations that might work well for your company.
4. Not So Good User Experience
Find out from your customers how they feel about using your website or any other systems to buy products or services from your company.
Is the procedure overall too disorganized?
How effective is the workflow?
Do your processes make it tough for you to expand your clientele and grow your business?
All of these are indicators that it's time to enhance the user experience. The last thing you want is for customers to get a false impression of your company because of your website or app.
5. Your Software isn't Secure
Security is essential for any business. It's definitely time for an upgrade if you detect that the software is in danger. If customers are certain that your system is secure, they will be more likely to trust your company.
You can be more susceptible to security breaches if you haven't updated your technology in a while and are using outdated equipment. This might be detrimental to both your business and your clients.
6. Adaptability and Agility
For you to be able to respond to today's issues and stay up to date with changes in your business, the design and technology of your enterprise business workflow software must be flexible and agile. You should be able to scale it up or down at any moment, combine it with your other systems, and keep up with new or changing rules with it. It should also have functionality that is strong enough to extend into other parts of your business.
Keep an eye out for these warning signs when your system lacks flexibility and agility:
You can't comply with the new rules.
You can't expand your company's product offerings
You are unable to reach out to new areas.
7. Lack of Visibility or Operational Intelligence
Business workflow software manages and automates processes in addition to being essential for business decision-making. Your business workflow software must give you a 360-degree, enterprise-wide, top-to-bottom perspective of your operations so that your company can make choices quickly and accurately.
8. Your Software Is No Longer Helping You Achieve Your Goals
Major changes can be risky, but they're vital to keeping your company current and adaptable to new developments. In today's technological environment, flexibility and adaptation are essential, especially to withstand significant changes. The update's core principles should be diligence, attention to the current environment, and clearly defined goals.
9. Incapabilities in the Existing System
Maintaining contact with clients is essential. A surge in demand for features that aren't feasible in your current system indicates that your design or code structure has reached its boundaries. Instead of updating the product gradually and perhaps upsetting customers frequently, it could be simpler to make a key change once and explain it to users.
10. Time Taking Processes
According to one study, salespeople spend about equal amounts of time on administrative duties like data input and inbox maintenance as they do on sales-related activities.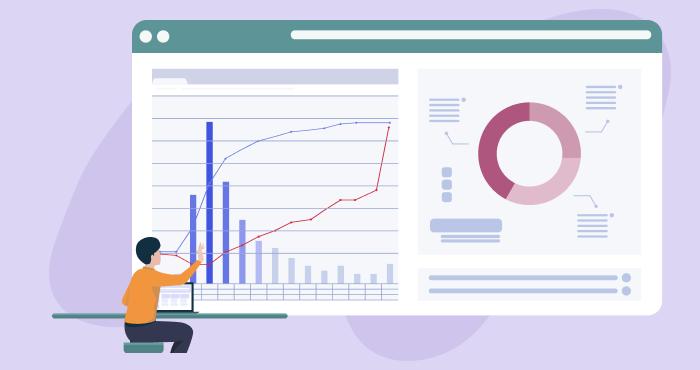 As we previously stated, inefficient processes can cause you to lose up to 25% of your revenue.
Can you imagine how much would be gained if your workers could concentrate on the things that genuinely bring in money?
11. Errors in Routine Processes
Errors are made by people. Business workflow software doesn't often.
No matter how minor, errors can be expensive. They can cost you money by turning away current or potential customers, as well as time spent locating and fixing them.
On several levels, business workflow software can minimize room for error:
It can alert your team when they forget to enter data or enter it incorrectly.
It can also make the text more readable (no more deciphering handwriting)
It can make troubleshooting easier.
It can automate communication with the outside world so that your clients never miss another important update even more
12. Inefficient Internal Communication
The secret to a successful performance is communication. Any seasoned manager is aware of this. Misinformation and a lack of clear communication can be detrimental to your team's performance as well as to your relationships with coworkers and clients.
Business workflow software may provide your team with real-time updates, ensuring that they always have the most recent and pertinent information at their disposal and enhancing decision-making and documentation to eliminate any possibility of error.
Final Words
Workflow management tool upgrade: Is It Time?
The majority of businesses stand to gain greatly by giving their normal, mundane duties to business workflow software.
However, having a sound strategy is a requirement for such a delegation.
Finding the best business workflow software should be rather simple if you do a careful analysis of your present processes and specify your needs.
We hope that this article was helpful in pointing out some of the problems that your company is experiencing.
Discover Why BPMApp Stands Out
#1
Unlimited Process Automation
#2
No-code Process Modelling
#3
Notifications and Triggers
#4
Auto Execute Capability
#5
Integrate with over 8 Apps Including Gmail
#6
Effective Form Designer
#7
Pre-built Automated Flows
#8
Intuitive, Drag-and-Drop Process Designer
#9
Unbelievable pricing - the lowest you will ever find
#10
Everything your business needs - 50 apps, 24/5 support and 99.95% uptime
Join the SaaS Revolution
All-in-One Suite of 50 apps

Unbelievable pricing - ₹999/user

24/5 Chat, Phone and Email Support