BPM-Business Process Management All You Need To Know
A bpm-business-process-management is basically all about managing teams, process, behavior of people, systems, information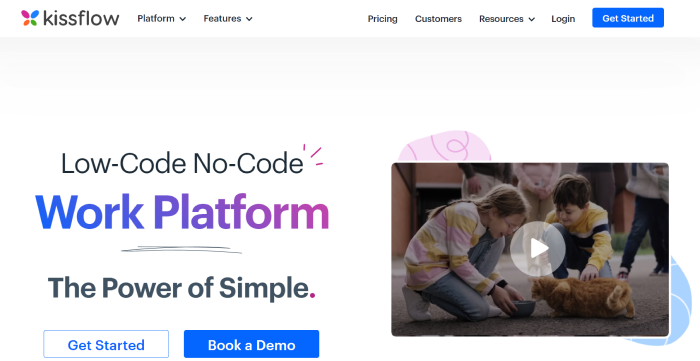 According to Gartner, BPM is a discipline that uses various tools and methods to design, model, execute, monitor, and optimize business processes. A bpm-business-process-management is basically all about managing teams, process, behavior of people, systems, information, and things that is coordinated to produce business outcomes in support of a business strategy.
BPM business process management is concerned with establishing a consistent, automated process for routine transactions and human interactions. It contributes to lower operational costs for the company by reducing waste and rework and increasing team efficiency.
Organizations engaged in (bpm) business process management can choose from a variety of BPM methodologies, including 6-Sigma and Lean models.
Differences of BPM Business Process Management from other processes
BPM is not a piece of business-process-management-software. BPM tools are available to assist in the implementation of standard and automated business processes. BPMApp and Other applications help in simplifying various processes in business processes like workflows, process modeling, process automation etc. For example, it assists businesses in automating complex, multi-stage, and repetitive business processes. BPM, on the other hand, is not a software product in and of itself.
BPM or bpm-business-process-management is not the same as task management. Task or project management is the management or organization of a set of activities. A project management software such as Microsoft Project, Jira, Asana, or Trello can assist in the management of tasks and ad hoc projects. Business Process Management, on the other hand, is more concerned with repetitive and ongoing processes that adhere to a predictable pattern or process management.
Types of Business Process Management Systems
BPM systems are classified & designated according to their intended use. The three types of business process management are as follows:
BPM for the System (Integration Centric BPM)
This type of business process business-process-management-tool handles processes that are primarily reliant on existing business systems (e.g., HRMS, CRM, ERP) and do not necessitate a lot of human intervention. System-centric business process management software has extensive integrations and API access to help you create fast and efficient business processes. Online banking is an example of an integration-centric process that may involve the integration of several software systems.
BPM that is Human Centered
Human-centric BPM prioritises people, aided by various automation functions. These are business-process-management-system that are mostly carried out by humans, and automation cannot easily replace them. These frequently have numerous approvals and tasks performed by individuals. Customer service, handling complaints, onboarding employees, conducting e-commerce activities, and filing expense reports are all examples of human-centric processes in bpm-business-process-management.
Business Process Management Lifecycle: The 5 Stages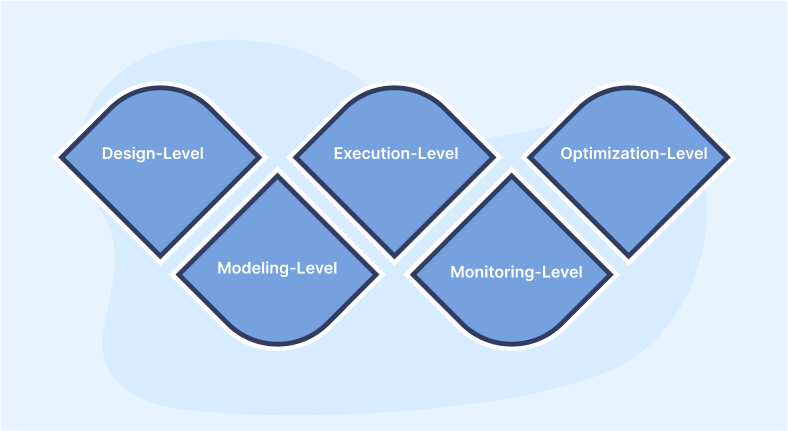 Stage 1: Design-Level
Business analysts examine current business rules, bpmn-software, conduct interviews with various stakeholders, and meet with management to discuss desired outcomes. The process design stage's goal is to gain an understanding of the business rules and ensure that the results align with the organisational goals.
Stage 2: Modeling-Level
With bpm-business-process-management ,modeling is the process of identifying, defining, and representing new processes to support current business rules for various stakeholders.
Stage 3: Execution-Level
Execute the business process by bpmn-online involves first testing it live with a small group of users and then making it available to all users. To reduce errors in automated workflows, artificially throttle bpm-business-process-management process.
Stage 4: Monitoring-Level
Key Performance Indicators (KPIs) developing and use reports or dashboards to track metrics against them. Focusing on macro or micro indicators - an entire process vs. process segments - is critical to bpm-business-process-management.
Stage 5: Optimization-Level
An organisation can effectively steer operations toward optimization or process improvement with an effective reporting system in place. The Business Process Optimization (BPO) bpmn-model is the redesign of business processes to streamline and improve process efficiency, as well as to strengthen the alignment of individual business processes with a broader strategy in bpm-business-process-management.
The Advantages of Using Business Process Management :
BPM or bpm-business-process-management assists organisations in moving toward total digital transformation and achieving larger organisational goals. Here are some of the key advantages of implementing BPM in your business:
1. To Have Enhanced Business Agility:
To keep up with market conditions, an organization's business processes must be changed and optimized. BPM as we fondly call bpm-business-process-management enables organisations to pause business processes, make changes, and restart them. Changing, reusing, and customizing workflows allows business processes to become more responsive and provides the organisation with deeper insights into the effects of process changes.
2. Lower Costs and Higher Revenues:
A business process management tool eliminates bottlenecks, resulting in significant cost savings over time. This can result in shorter lead times for product sales, giving customers faster access to services and products, leading to increased sales and revenue. BPM or bpm-business-process-management solutions can also allocate and track resources to reduce waste, lowering costs and increasing profits.
3. To Have Greater Efficiency:
The integration of business processes has the potential to improve process efficiency from beginning to end. Process owners can closely monitor delays and allocate additional resources if necessary with the right information. With bpm-business-process-management automation and the elimination of repetitive tasks contribute to increased efficiencies in the business process.
4. For Greater Visibility:
BPM software allows bpm-business-process-management for automation while also monitoring key performance metrics in real time. This increased transparency leads to better management and the ability to efficiently modify structures and processes while tracking outcomes.
5. Key Compliance, Safety, and Security:
A comprehensive BPM ensures that organisations adhere to standards and follow the law while in bpm-business-process-management. By properly documenting procedures and facilitating compliance, BPM can also promote safety and security measures. As a result, organisations can encourage their employees to protect company assets such as private information and physical assets from misuse, loss, or theft.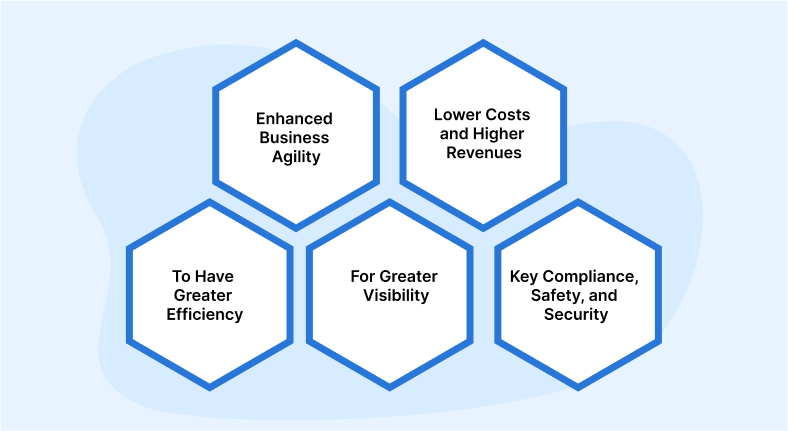 Businesses to start using business process management :
Here are some examples of business processes where implementing BPM will yield a high ROI.
Dynamic processes that necessitate changes in regulatory compliance, such as a shift in customer information management in response to changes in finance or privacy laws aid in bpm-business-process-management.

Complex business processes that necessitate coordination and orchestration across multiple business units, divisions, functional departments, or workgroups.

Measurable mission-critical processes that improve a critical performance metric directly.

Business processes or bpm-business-process-management that require the use of one or more legacy applications to be completed.

Business processes with exceptions that must be handled manually and/or in a timely manner.
Business Process Management (BPM) vs Business Process Automation (BPA)
Business process automation (BPA) and business process management (BPM) are related and complementary in some ways, but they are not the same. BPA is concerned with automating processes, whereas BPM is concerned with managing processes, which may or may not involve automation. Simply put, while all BPA can be considered a type of BPM, not all BPM may include BPA.
Business Process Automation (BPA) refers to any method in bpm-business-process-management that uses automation to streamline business processes. It can encompass a wide range of applications and tools aimed at increasing productivity, agility, efficiency, and compliance in a company's day-to-day operations.
BPA is commonly used in the following processes:
Onboarding and offboarding of employees

Requests for vacation

Requests from Human Resources

Expense reporting

Requests for new equipment

Requests for IT assistance
Business processes of bpm-business-process-management that are amenable to automation are typically those that are triggered by a specific event. For example, the submission of an expense report may initiate a pre-defined series of Stages that culminates in the employee receiving reimbursement in their bank account.
In contrast, business process management (BPM) is a systematic approach to improving business processes. When it is successfully implemented in a good bpm-business-process-management, everyone understands how they can help the organisation achieve its goals. This leads to a happier, more productive workforce, which leads to happier customers, higher revenues, and lower costs.
Using BPMApp, you can automate processes at a large scale
BPMApp is a business process and workflow automation software that can assist you in implementing better business processes, enhancing organisational productivity, and lowering costs with a well executed bpm-business-process-management.
BPMApp can help you reduce repetitive tasks for your employees while also ensuring consistent, error-free data entry and process standardisation. BPMApp increases team productivity by reducing repetitive grunt work, allowing your employees to focus on more important, higher-value tasks.
Without any coding knowledge, you can create dynamic workflows with multiple Stages using a drag-and-drop no-code workflow builder in bpm-business-process-management. You no longer need to rely on your IT/Engineering team to manage expensive automation projects.
With BPMApp, of bpm-business-process-management you elegantly orchestrated business processes involving actions across multiple systems. HappyFox Help Desk, Zendesk Support, Salesforce, and other enterprise business applications are all supported by BPMApp.
Schedule a brief demo with us to learn more about how effective our BPMApp can help your organization implement BPM (bpm-business-process-management).
Discover Why BPMApp Stands Out
#1
Unlimited Process Automation
#2
No-code Process Modelling
#3
Notifications and Triggers
#4
Auto Execute Capability
#5
Integrate with over 8 Apps Including Gmail
#6
Effective Form Designer
#7
Pre-built Automated Flows
#8
Intuitive, Drag-and-Drop Process Designer
#9
Unbelievable pricing - the lowest you will ever find
#10
Everything your business needs - 50 apps, 24/5 support and 99.95% uptime
Join the SaaS Revolution
All-in-One Suite of 50 apps

Unbelievable pricing - ₹999/user

24/5 Chat, Phone and Email Support