How to Choose the Best BPM Tool for Your Business?
BPM tool is one of the most important software for your business. How to choose one is the most important factor. Here are some of the best tips to choose the BPM tool.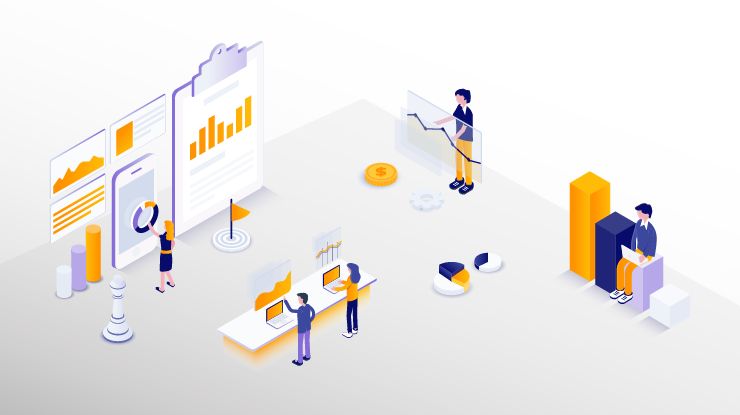 The term Business Process Management(BPM) has been around for quite a while now. You also might have heard about BPM in many different forms such as BPM tool, BPM software etc. The reason we are talking about that now is though its the most commonly heard subject, not everyone is aware of it! The only reason for this is due to lack of research, process misfits, accountability of jobs, high expectations and inappropriate set up of software and much more.
If you want to get your hands on BPM tool or software for your business and if you want to track and improve your processes and productivity, you are at the right place to get all the information about it.
So let's get started with what BPM is and what factors you have to consider to choose the best BPM Tool.
What Business Process Management is all about?
BPM as a tool aims at creating value to your customers by constantly helping your organisation (or) business perform better. An effective BPM software analyses business processes, automate jobs and tasks, standardizes procedures, and business strategies.
If done correctly, it connects people, processes, roles and responsibilities which helps in providing excellent benefits to your business.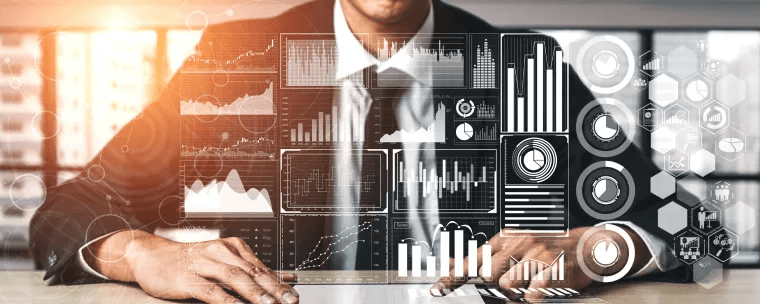 To achieve end-end process improvement, every business be it small or big use BPM. Starting from designing processes, streamlining workflows, analysing processes for improvement, BPM tool helps you achieve all this in much more effective and efficient way.

A BPM tool includes user-friendly modelling and optimizing tools, tools to use system integration, to monitor business activity dashboard, and task management for all your employees.

To get a detailed understanding of the subject, let us take your through types of BPM tools and the factors you need to consider while choose the best tool for your business.
Start Automating Your Business Processes Now in One Spot Sign Up 14 Day Trial
Types of Business Process Management Tools:
BPM Tools are generally classified based on two types: Framework, Hosting: Based on the type of hosting, it is classified into two important types:
On-Premise : This is the most common type of BPM tools which are hosted on the computer servers in your business.
Software Based Service : These tools are generally hosted on cloud-servers based on the framework, it is classified into:
Horizontal BPM : These kind of BPM deals with the construction and the design of several business processes. They usually focus on the technicality of your business process.
Vertical BPM : These kind of BPM deals with carrying out specific tasks which is done by using existing templates that can be hosted and also configured.
Full Service BPM : These kind of BPM deals with providing full-service tool which includes process mapping, process design, process modeling, data mapping, collecting, analysing and integrating lifcycle management.
Factors to Consider in Choosing the Best BPM Tool for Your Business:
Other than the functionality and benefits offered by BPM tools, there are a number of factors you should consider in order to make a wise decision. Listed down are the factors that you should consider before deciding on choosing a BPM tool for your business.
1. Software Integration
The BPM Tool you choose should be able to integrate with your existing softwares in your business. This will help in easy flow of data and events from one system to another as and when it is needed. The core process such as webhooks and API support need to integrated easily into BPM to avoid cumbersome data transfers. So, make sure you look for a tool that offers flexible integration paths. Go with the tool that best fits with your existing business needs.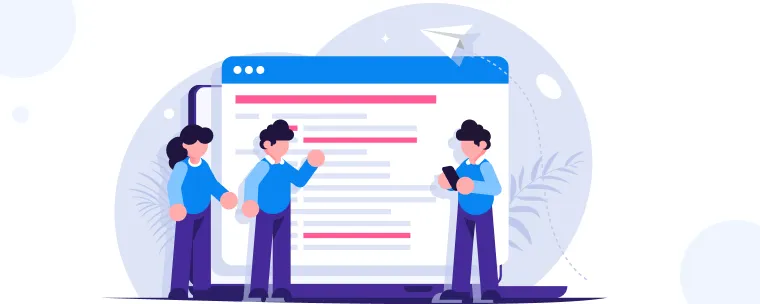 2. Budget
The BPM tool you choose needs to fit your budget. Few tools that are available are not only costly but also complicated. You also need to consider the costs that you will have to incur additionally such as training, onboarding, installation etc. It is usually difficult to generalize the cost of the Business Process Management as different vendors provide you with different costs based on the services they provide. The factors that influence the cost are based on:
Size of the user base
Softwares' capabilities
Level of support offered
So, before you decide on purchasing a BPM tool, make sure it is well aligned with your financial plans.
3. Return on Investment
While it is advisable to choose a tool that meets your financial plans, it is also important to choose a vendor that promises a good return on investment on the tool. You can do this by inquiring with your vendors about the current return on investment their existing clients are making. The two most important questions you to need ask are:
What is the average cost of the BPM Software?
Will the tools performance lead to profit close to, less than or equal to its cost?
Choose a tool that guarantees you break even if not profit.
4. Future Scalability
Before consdering a BPM Tool, you need to factor-in your future expansion plans. Always choose a tool that will support your future expansion plans of your business. This will help you in avoiding re-investing on a new process management tools. So, it is always wise to opt for BPM tools that allows for future scalibility.
5. Easy to Use Interface
Training your employees or staff to operate BPM tool takes lot of time. To save time, always consider a tool that informative, self explanatory, easy to use and which does not need training. The interface shoule be bale to provide your employees the ability to engage with the tool easily. A user-friendly interface helps in performing jobs easily and efficiently.
6. Hosting Accessibility
The tool you choosing can be hosted either on your computer server (or) on a cloud-based server. If you think your business has enough manpower and resources to support in-house hosting, the best would be to do choose on-premiere software. However, it is best to choose a web-based hosting as these are affordable, cheaper to maintian and the best part is that your service provide takes care of end-end management of the tool.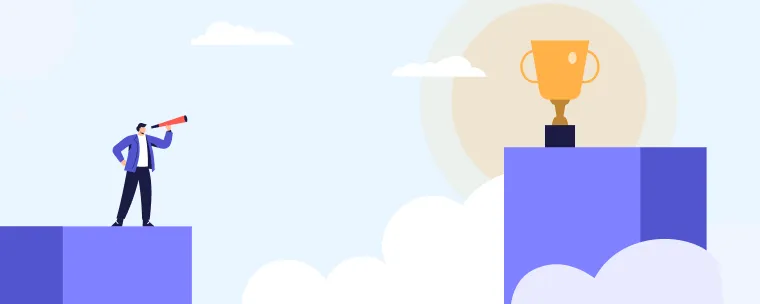 7. Business Goals
The tool you are choosing should determine your business goals. Before purchasing a tool, you need to understand what are you hoping to achieve with a BPM tool- is it profitability, productivity, workflow automation etc. This will help you choosing a tool that will fit right with your business needs and requirements.
Summary
As it is with any software or process, you will never be sure about anything until you actually try it and use it. So, it is always better for you and your business to understand & do thorough research on the factors, the benefits of using a BPM tool before you decide for one!
Most of the cloud-based BPM tool providers provide you with services, customer support and understanding of the tool. Since every business has different business requirements, it is always advisable to play around with different tools and then go for one which suits you the best.
Discover Why BPMApp Stands Out
#1
Unlimited Process Automation
#2
No-code Process Modelling
#3
Notifications and Triggers
#4
Auto Execute Capability
#5
Integrate with over 8 Apps Including Gmail
#6
Effective Form Designer
#7
Pre-built Automated Flows
#8
Intuitive, Drag-and-Drop Process Designer
#9
Unbelievable pricing - the lowest you will ever find
#10
Everything your business needs - 50 apps, 24/5 support and 99.95% uptime
Join the SaaS Revolution
All-in-One Suite of 50 apps

Unbelievable pricing - ₹999/user

24/5 Chat, Phone and Email Support