Top Examples of Using Business Process Automation Software
Business Process Management (BPM) is changing as more businesses embrace digital transformation. As a result, a new framework of contemporary process management has emerged, embracing technology in all processes.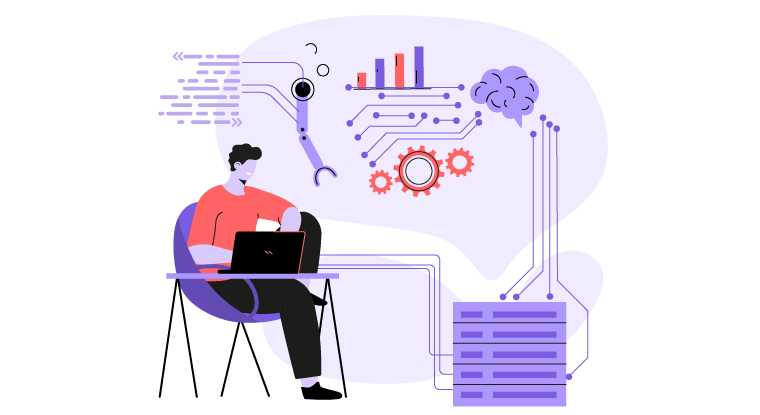 Business process management software contributes to this by embracing digital transformation and boosting operational efficiency, improving customer service, and growing product and service innovations.
What is Business Process Management Software?
A business process management software helps perform business processes or operations that assist a company in achieving its objectives, such as raising revenues or boosting workforce diversity. BPM analyzes a business process, models how it operates in multiple circumstances, implements modifications, monitors the new process, and constantly improves its ability to produce desired business objectives and results.
Benefits of Using Business Process Management Software
1. Agility
Your company's goals, requirements, and expectations fluctuate as market trends and client demands change. A significant characteristic of BPM software is flexibility, which smooths out the design processes during periods of fluctuation in the market. This flexibility in making adjustments to a process may substantially benefit your business and allow you to grow with any changes you need to meet.
2. Increased Visibility
BPM employs sophisticated software to manage and monitor business processes from start to finish. It provides an ongoing record of automated processes, allowing for real-time evaluation of the efficacy of each step. Thus, management may acquire a better knowledge of the entire company activity by examining the performance of each stage in the process, allowing them to adapt or adjust the flow of each business process.
3. Improved Productivity and Performance
When using a BPM system, data from all of your business processes is kept and used to measure process performance. By comparing the data to the projected outcomes, you can rapidly find any and all areas that require improvement in order to optimize income.
BPM makes it simple to enhance processes by removing bottlenecks and eliminating superfluous procedures. These little enhancements can result in better productivity and overall performance.
4. Automation of Workflow
Managers can automate numerous workflows using BPM technologies. This can free up to certain resources, allowing them to be reassigned elsewhere to increase the company's production. In addition, the costs of some activities can be reduced by automating procedures. Lastly, many manual tasks may be reduced, thus enabling employees to focus on other business tasks.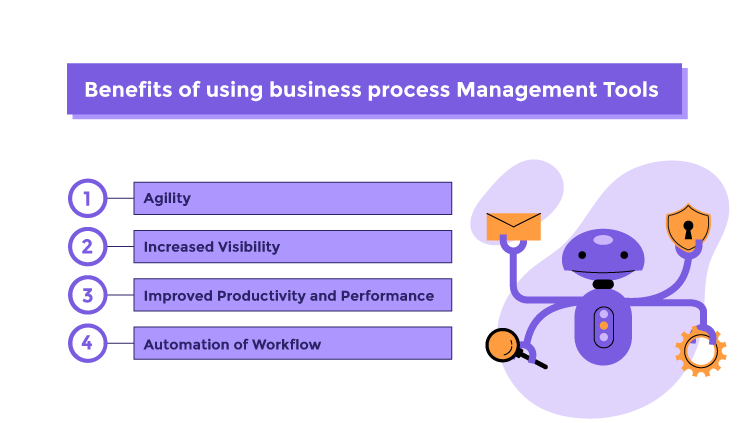 Examples of Using Business Process Automation Software
1. Banking New Account
You can create a centralized account opening solution using a BPM-driven process. The system provides the necessary speed and technological capabilities, resulting in a unified and automated process. Using business process management software, you can drastically reduce the time required for approval for account openings. Furthermore, you can add new applications and significantly reduce operational costs. This is a shared service that orchestrates the processing of forms from both web self-service and contact center channels. Standardized forms for all channels can be developed, and a set of internal approvals are automatically sent to the bank. Furthermore, you can routinely notify customers of account acceptance and information via call centers or email confirmations.
2. New Job Application
You can attract top talent through a variety of methods, including an easily customizable employment site, integration with many free and paid job boards, and social networking outlets. The program can also distinguish communications from job boards or vendors and add them to the applicant pool.
Once the prospects come in, the recruitment team may work with hiring managers to screen and interview them, give feedback and notes, and hire and extend offers to the top candidates. A business process management software can also help HR onboard new recruits. You can collect all essential information and establish employee profiles, control access permissions to employee information and documents, and so on.
3. Bank CreditCard Application
Business process management software combines modern design techniques, native smartphone features, and account opening experience with financial institutions to eliminate tedious typing, passively verifying the applicant's identity, and integrating with bank systems. With mobile photo capture, automated data prefill, one-click options, e-signatures and digital terms and conditions, you can eliminate paper documents. You can also increase efficiency for staff decision-making or due diligence by providing all the information they require through an administrative interface.
This change results in new sales and an increase in revenue due to the integration of real-time with third-party identity verification sources and your credit card decision engine.
4. Education Enrollment Process
Understanding the demands of your individual school/grade level may enable you to handle all administrative needs at your school. Most education enrolment processes demand particular features, such as:
A safe and accessible means to store and manage school data
Prompt customer assistance from providers
Talent management characteristics
Software integration capabilities
A BPM software can provide all these features and more, making enrolment of students easier. You can also send students or parents reminders on when to pay and track their payment status. All in all, BPM plays a significant role in school administration.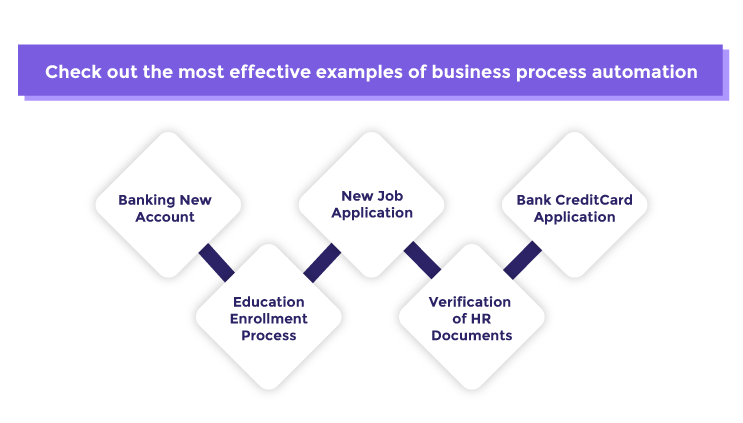 5. Verification of HR Documents
BPM software is concerned with the generation, storage, retrieval, and dissemination of electronic documents inside a company. It is software that assists you in managing employee files, performance reviews, training materials, and other related tasks. The program also helps you keep track of revisions and ensure that everyone is working with the most recent content. This type of software also boosts team efficiency by providing a single point of access to all papers and data.
Summing it Up
The procedures you establish and monitor excellently determine business success and operational agility. Business process management software allows you to understand your organization's procedures better. Thus, BPM tools are the way to go if you want to analyze, enhance, or manage processes inside departments or across your entire organization.
One of the best applications to use for business management is BPMApp by 500apps. This application helps you create visual flows to automate repetitive processes using send-forms, emails, and REST. You can also gather all of your form replies in one place and use the information to plan future tasks. You can choose from our selection of industry-leading templates and adjust them to meet your specific requirements. Some form templates available include human resources, sales, finance, marketing, and more.
Lastly, real-time data analytics can improve your planning and operations management. This, in turn, helps you determine what processes work and what doesn't, allowing you to modify your workflow to ensure high productivity and revenue. You can access all these intuitive features by visiting the BPMApp website today.
Discover Why BPMApp Stands Out
#1
Unlimited Process Automation
#2
No-code Process Modelling
#3
Notifications and Triggers
#4
Auto Execute Capability
#5
Integrate with over 8 Apps Including Gmail
#6
Effective Form Designer
#7
Pre-built Automated Flows
#8
Intuitive, Drag-and-Drop Process Designer
#9
Unbelievable pricing - the lowest you will ever find
#10
Everything your business needs - 50 apps, 24/5 support and 99.95% uptime
Join the SaaS Revolution
All-in-One Suite of 50 apps

Unbelievable pricing - ₹999/user

24/5 Chat, Phone and Email Support