A Guide to Automating Tasks Using Business Process Management
Automating your tasks using business process management will help you focus on process excellence straightforwardly and effectively to increase productivity.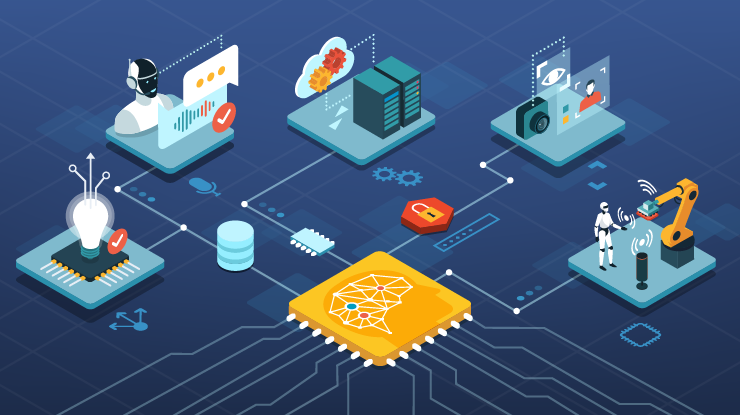 In this age, a business that wants to improve customer satisfaction and grow revenue should use Business Process Management. This will help you focus on process excellence straightforwardly and effectively. More than half of the work could be automated. This should give you an idea of how much more work your team can do if they have half their current workflows. Your business scalability and productivity will increase.
If you think automation is a luxury your business can do without, you are losing out on a lot. Companies of all sizes now use BPA to improve their services and broaden their customer reach.
What is Business Process Management?
Business process management entails using various methods and disciplines to discover, model, analyze, measure, improve, optimize and automate your business processes. It is a more extensive field involving different methodologies and complex organization-wide processes. Business process automation (a section of Business Process Management) uses a powerful tool to replace routine manual processes in business. It helps your team and employees hand off menial tasks to the software while focusing on other essential tasks—tasks only humans can do.
A business process is an activity or a set of activities that will achieve an organizational goal. Therefore, BPM is a continual process that involves persistence.
Uses of BPM:
Business process management aims to minimize costs, increase efficiency and streamline processes. BPM can be used in processes like fulfilling a product order, updating databases, drawing up and approving an invoice, onboarding new employees, and so on. With BPM, you will improve the order and efficiency of the entire automated workflows of the business process. And also to continually look for new ways to optimize them. Businesses that use BPM do so to be in control of their processes. They will be able to create a more efficient system and an organization as a whole. They deliver better products and services and will quickly adapt to changing needs.
Start Automating Your Business Processes Now in One Spot Sign Up 14 Day Trial
Why Automate Business Processes?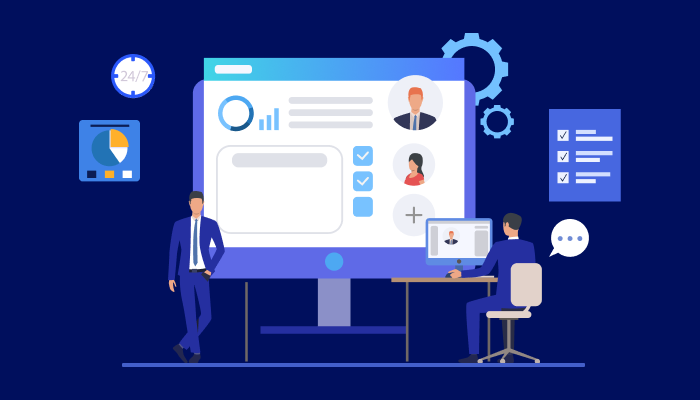 During working hours, businesses are a hive of activities- There are just a lot of activities—processes—that need to be done. Each plays a vital role in achieving the more extensive scope of the organization. With automation, a bulk of these processes can be dumped on computers.
1. Automating Will Keep Your Employees Happy- With tedious tasks out of the way, employees can focus on more productive work—which they likely find more enjoyable. Happy employees will translate to more productive work. Productive work translates to healthier revenues.
2. Automation Will Eliminate Human Errors- With tasks taken out of the hands of humans in favor of computers, efficiency will improve. Computers rarely make mistakes, so you will get better results when embracing automation.
3. Automation Makes It Easy for You to Scale- With automation, you will do more within a short period. Your business becomes more efficient and will be more cost-effective. You will be able to meet more demands and serve more customers using unlimited projects.
4. Automation Saves You Cost- Now that computers are undertaking a bulk of the processes. You will be able to do more at a reduced cost. There is no added remuneration of workers and no need to expand the workforce. All you need to do is delegate a section of the processes to the software and save money.
BPM Lifecycle:
Professionals Talk of Five Steps in the BPM Lifecycle, They are:
1. Design: Every business process needs data collection. Design your form and the workflow you need to process it. Also, you need to specify who will handle each task in the window.
2. Model: You need to represent your design on a visual model. Affix deadlines and conditions to give a clear understanding of the workflow and how data will flow through the process.
3. Implement: This step requires you to execute your model with a small test group. If the test is seamless, you can open it to all users. However, do well to restrict access to sensitive information.
4. Monitor: You have to watch the process as it runs through the automated workflows. Measure your progress, efficiency, and bottlenecks using the right metrics.
5. Optimize: BPM is dynamic; you need to optimize the processes as they move through your workflow software. Only then can you increasingly make them more efficient.
Types of BPM:
BPM can be categorized into three types based on purpose. They are:
Integration-centric: This type of BPM handles processes between your existing systems without human involvement. They possess connectors and APIs to enable them to undertake procedures quickly.

Human-centric: Human-centric BPM focuses on processes that humans previously undertake. They are designed for human interactions and require a lot of approvals to perform tasks.

Document-centric: Document-centric BPM is designed for businesses with documents at the heart of their day-to-day activities. This BOM moves documents for formatting, verification, signature, and other tasks along the workflow.
Benefits of BPM:
Employee Onboarding: BPM helps you automate the process of hiring new employees with minimal fuse. It ensures the movement from one task to the next while keeping relevant employees in the loop using workflow templates.
Purchase Orders: BPM can carry out the repetitive task of completing purchase orders. Your employees no longer need to fill forms or send out purchasing teams. The software will improve accountability, transparency, and data accuracy while retaining all necessary communication during the workflow.
Conclusion:
If you are ready to take your business to the next level, BPMApp is what you need. The software will provide you with a delightful automation experience. It is cloud-based, no-code, and requires little technical knowledge. It possesses an easy drag-and-drop interface that will make you have fun while designing and automating workflows. All your data are secured with role-based access. Get started now.
Discover Why BPMApp Stands Out
#1
Unlimited Process Automation
#2
No-code Process Modelling
#3
Notifications and Triggers
#4
Auto Execute Capability
#5
Integrate with over 8 Apps Including Gmail
#6
Effective Form Designer
#7
Pre-built Automated Flows
#8
Intuitive, Drag-and-Drop Process Designer
#9
Unbelievable pricing - the lowest you will ever find
#10
Everything your business needs - 50 apps, 24/5 support and 99.95% uptime
Join the SaaS Revolution
All-in-One Suite of 50 apps

Unbelievable pricing - ₹999/user

24/5 Chat, Phone and Email Support