10 Best Business Process Management Tools for Automation
To increase your operational productivity, you need the best business process management tool. Here are the top 10 software in 2022.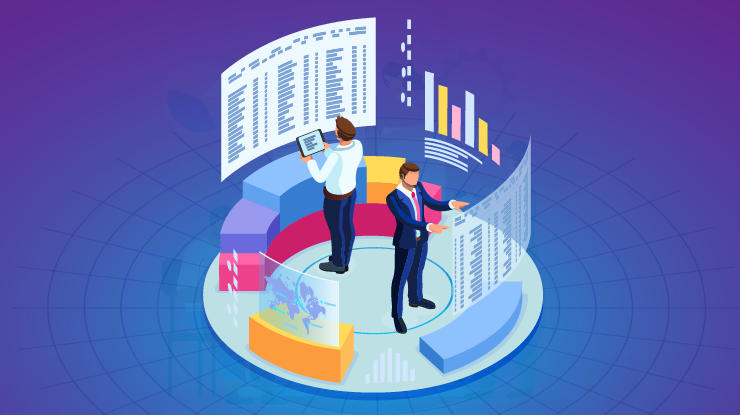 A business process is any activity or a group of activities aimed at achieving an organizational goal. Business process management is defined as improving a business's growth from one end to the other by analyzing it, working models for different possible scenarios, carrying out improvements, monitoring the improved process, and consistently optimizing it. In a nutshell, BPM is how your business manages and improves the business process.
A business project management can be classified into several aspects: design, execution, modelling, monitoring, optimization, re-engineering, etc. For example, a procurement firm can have a business process like purchasing, invoice, reconciliation, account receivable, etc. In contrast, an advertisement agency would have processes like cost estimating, cost approval, and cost review.
Brands use BPM tools to automate tasks during a business process. BPM tools improve the order, perception, and functionality of the total workflow that makes up a business process. However, BPM is not a one-time task, and it is a consistent activity that needs an ongoing process. Unlike a project, which is a one-off task.
Introducing BPM tools into your business will eradicate chaos within the workflows that make up a business process. A BPM tool allows for complete visibility into your business processes, allowing for special attention to errors. This will allow your business to work more efficiently and save resources. If you would like to improve your operational efficiencies, you need to use the best BPM tool.
We have highlighted the top ten BMP tools for your business below.
List of Best Business Process Management Tools in 2022
1. BPMApp
The BPMApp, a 500apps software, is leading the way. The app aids in the workflow process's management and optimization. It's the software you'll need to optimize processes and keep track of all tasks that go into them so that your business runs smoothly.
With BPMApp, you can create and manage customized workflows using nodes, visual flow builder to collate data, manage your contacts, and control your form responses. Over 30,000 active users trust BPMApp, and the software is available worldwide due to its strategically placed 6 data centres. Also, the app is always online, and the customer support is top-notch.
BPMApp does not offer a free plan, but a free trial period is available. BPMApp offers a per-user plan at the rate of $14.99.
Start Automating Your Business Processes Now in One Spot Sign Up 14 Day Trial
2. Kissflow
Kissflow is software designed for minimal disruption of work. It is designed for the modern workplace. Kissflow ensures convenience, efficiency, and optimal management of all your work. The software covers 1. workflow management, 2. case management, 3. project management, and 4. collaboration. With Kissflow, you can design your perfect workplace.
Over 10000 customers trust Kissflow with great feedback. The software offers products like a digital workplace, workflow management, process management, procurement cloud, project management, and low-code.
Kissflow's BPMS offers users three plans: basic, advanced, and full. The unique feature here is that each plan offers a free trial. You get to enjoy the highest privileges of the software before deciding if it is what you want.
3. Bizagi
Bizagi is an industry-leading low-code BPM Tool. The software models and automates a platform that connects people, applications, robots, and information on a single platform. Bizagi enables true collaboration between business and IT by empowering people to drive digital transformation. They help organizations across industries work more efficiently to benefit the relationship between employees and customers.
Top businesses around the world use Bizagi. They offer a performance-based pricing model, so you only pay for what you use. You can securely run high-performance enterprise applications, build contextualized experiences, harness graphical monitoring tools, and leverage one automation platform for every process and any device.
Bizagi features three products; Bizagi Studio, Bizagi Engine, and Bizagi BPMN, thereby covering a wide range of functions for small and big businesses. Bizagi also offers a 30-day free trial, so you can be sure before paying.
4. Processmaker
Processmaker is a BPM tool that helps automate intensive, complex, and enterprise-level business processes with the help of their new low-code iBPMS. Using Processmaker accelerates the digital transformation of your business in days. With the help of Processmaker, you will automate processes across multiple departments and systems, eliminating manual tasks, bottlenecks, and data silos. Also, you will improve the visibility and tracking of processes across the entire organization.
Processmaker leverage on a low-code and simple decision point. You only have to drag and drop tasks and add your forms, users, and other easy-to-use features. You rapidly deploy solutions by automating workflows in weeks as against the traditional timeframe of months. This helps you maintain the top level of operation and customer excellence.
Processmaker offers four pricing plans, providing coverage for all organizations: App, Standard, Enterprise, and Custom. You can also request a Demo before subscribing to any of the plans.
5. Creatio
Creatio is an award-winning BPM tool for marketing, sales, and service to manage business processes on a single low-code platform across the entire customer journey. You can use Creatio to automate tasks and implement rules and third-party regulations. Creatio improves marketing by orchestrating your customer journeys and accelerating lead-to-revenue. For sales, creation accelerates the complete sales process, from lead to repeat sales. You will improve your service through Creatio by streamlining customer engagements and accelerating service delivery.
The company has a high recognition as a critical market lynchpin by industrial analysts. Its software accelerates sales, marketing, service, and operations of all range of businesses. Creatio has a worldwide representation by actively operating in 110 countries worldwide.
The Creatio BPM software has three tools, Studio, Studio Enterprise, and Studio Free. The Studio free has limited features but is still effective for small businesses. You can try Studio for free for a 14-day trial period.
6. Bonitasoft
Enjoy full support for all your digital operations and IT modernization with Bonita BMP software. Bonita is an open-source and extensible automation platform. Using Bonita will increase visibility and perception to improve your business processes. Bonita is straightforward to use as you can create a responsive user interface with the Bonita UI Designer. With Bonita, monitor and control your business processes and applications.
Bonitasoft BPM software organizes how work is done, automates business processes by engaging people from different domains and analyzes its performance over time. By ensuring consistency and continuity of service, BPM software delivers a great customer experience.
Bonitasoft has over 150,000 members and customers from over 75 countries worldwide. Annual Bonita subscriptions are determined by on-premise, private or public cloud, or Bonita Cloud. For private cloud, the subscription price is $80,000, and over $140,000 for Bonita Cloud.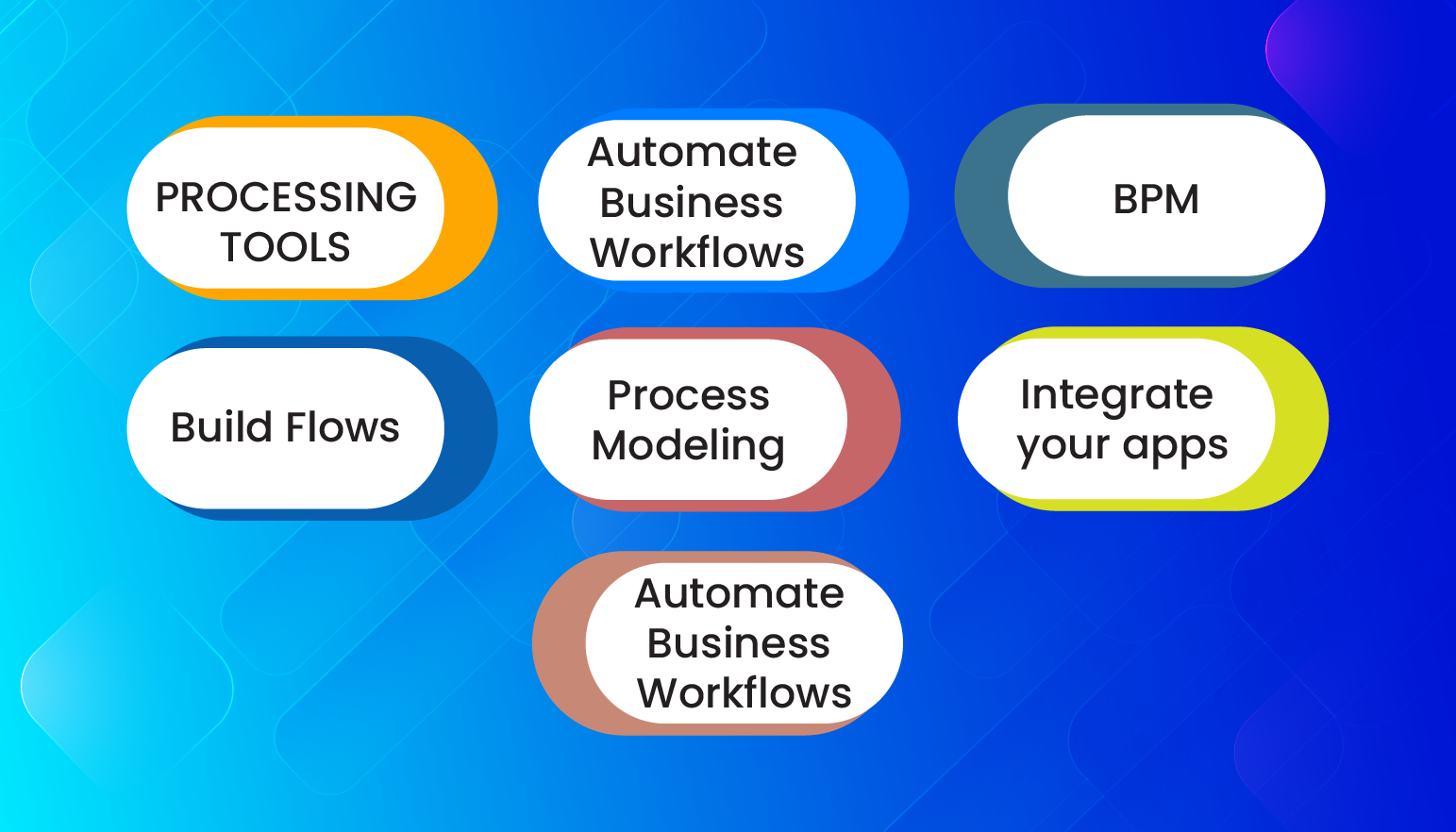 7. ProWorkflow
ProWorkflow is a much-loved BPM tool. The software is designed for managers and staff to plan, track and collaborate to improve project delivery. Mind you, ProWorkflow is now in its 8th iteration, a product of constant research and development. The software possesses a collaborative feature that allows several members to work simultaneously. The app also allows a team to chat, send messages, share files, and more.
Allow the ProWorkflow IBM software to take control so that you can spend less time mentally managing your business process. The features offered by the software include task management, timesheet entry and reporting, contacts management, workflow management, easy-to-use templates, and many others. You can use some other add-ons and also integrate your workplace with your chosen tools.
ProWorkflow has two pricing plans; the professional and the advanced. You can also decide if you'll initiate the monthly or annual payment scheme.
8. iGrafx
iGrafx is a BPM software that is very easy to use. It can easily handle connecting and synchronizing information between customer experience and business processes. iGrafx analyses your business process to help your brand identify and implement business process best practices. With iGrafx, you have the power you need to identify and implement the most desirable business processes.
iGrafx BPM tool provides an intuitive use of graphics, with full-featured support for all aspects of business design. It provides businesses with an end-to-end solution infrastructure for in-company cloud deployment, risk, and formal obeisance in a manageable way.
Some of the features available on the iGrafx BPM tool are access controls, calendar management, collaboration tools, compliance tracking, dashboard, design analysis, business process control, and many more.
iGrafx has an arguably reasonable pricing plan. The software also has a free trial period but no free version.
9. Comindware
Comindware is a low-code BPM software designed to change the way you manage your business. It provides vital capabilities for tasks, data, and document management. Comindware is designed for non-structured and quickly changing business processes.
Comindware BPM tool has been on the market since 2010 and received over 98% positive feedback at Gartner Peer Insights. Also, the software has won over 10 US and international patents.
Some of the distinct features of the Comindware BPM tool are: automated project planning, progress tracking, resource management, flexible combination of projects, project management portfolio, and maximizing team collaboration. Comindware also provides both on-premise and in-cloud deployment options. Most noticeably, you can work with your Comindware BPM tool on your desktop, iOS, and Android devices.
Comindware offers a per feature pricing model and has a free trial but no free version.
10. Quixy
Quixy is a cloud-based user-friendly business application platform that enables enterprise business users with no coding skills to automate workflows and processes, as well as build enterprise-grade applications, ten times faster than the traditional approach, using simple drag and drop design. Quixy has pre-built solutions for CRM, Project Management, HRMS, Travel and Expense Management, Service Request and Incident Management, and many other use cases.
Quixy offers three price plans to suit different business needs: Solution, Platform, and Enterprise.
Conclusion
"Without continual growth and progress, such words as improvement, achievement, and success have no meaning. "– Benjamin Franklin
Summarily put my FinancialXpress, @FinancialXpress, in this tweet "An intelligent project management solution can help organizations develop mitigation plans for potential slowdowns, shutdowns, and project restart."
The use of Business Project Management tools enables organizations to align business duties with customer needs. The use of BPM tools can enhance efficiency and productivity. It reduces costs and minimizes errors and risks.
BPMApp is recommended to optimize business growth. Try BPMApp Now!
Discover Why BPMApp Stands Out
#1
Unlimited Process Automation
#2
No-code Process Modelling
#3
Notifications and Triggers
#4
Auto Execute Capability
#5
Integrate with over 8 Apps Including Gmail
#6
Effective Form Designer
#7
Pre-built Automated Flows
#8
Intuitive, Drag-and-Drop Process Designer
#9
Unbelievable pricing - the lowest you will ever find
#10
Everything your business needs - 50 apps, 24/5 support and 99.95% uptime
Join the SaaS Revolution
All-in-One Suite of 50 apps

Unbelievable pricing - ₹999/user

24/5 Chat, Phone and Email Support