Why Small & Medium Sized Enterprises (SME) Use BPM Software?
Why Small & Medium Sized Enterprises (SME) Use BPM Software?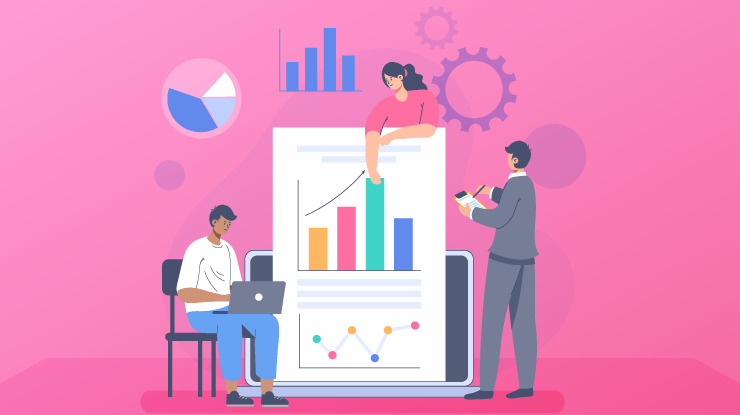 Business organizations around the world rely on various business processes to function. Though reliant on the scope of the business, these business processes constitute the entire hundred percent of the activities makeup of the business organization. In fact, business processes are a breakdown of the methods with which all the activities are performed in a business.
Managers and employees often develop business processes without a good understanding of forecasting or a broad picture of how each process synchronizes into the company's total organizational structure. These processes are broken down into a series of various cyclic tasks and assignments that are continuously repeated in order to achieve consistency and greater efficiency. Due to the critical nature of business processes to a company's success, there is a need for business processes to be managed that cannot be overemphasized.
Business process management(BPM) deals with the system of methods applied by a business organization to carry out the processes required for the transition from an effort to an outcome in the organization. This means that business process management involves analyzing and evaluating every process that makes up the scope of the business and the tasks involved in all stages of revenue generation in a business.
Role of BPM Software in Process Management
A BPM software is a business-oriented software solution designed to automate business process management by automating repetitive tasks, managing fundamental processing, and analyzing process information. BPM software solutions are packed with automated BPM tools that optimize and accelerate business processes, thereby increasing efficiency in the business organization.
BPM tools do the work by making sure that each process or activity is conducted with a compatible approach and the tasks are assigned to the best available person or team to be tackled at the right time. Automating business process management grants the staff the freedom to focus their time and energy to perform higher-value work and exceptional cases. This freedom, when appropriately utilized, allows for the expansion of the production span of the organization.
BPM software assists project managers in identifying and defining the steps that are required to accomplish each project. Some good BPM software like 500apps BPMApp goes a step further to assist the project managers in mapping out the steps to synchronize project management tools, streamlining the new processes to support in accomplishing the project even faster. On many occasions, two or more business processes will be required for the successful conclusion of a project. In such cases, the BPM software has to integrate BPM tools with project management tools in order to simultaneously manage the project as well as other business processes at the same time.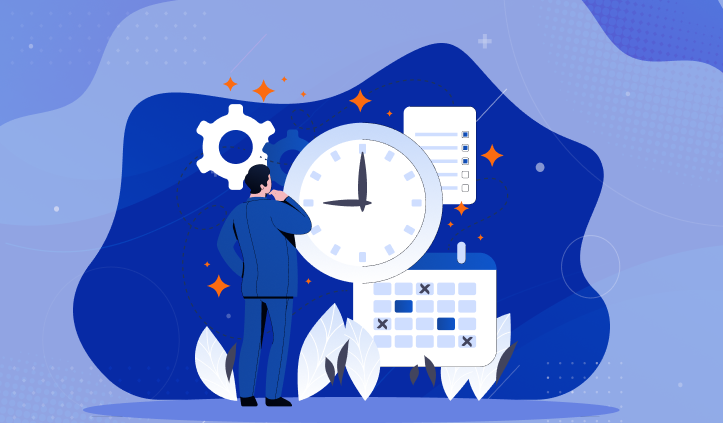 What Does BPM Software Do for SMEs?
An entrepreneur typically drafts out a business model before starting an enterprise. While drafting out these models, entrepreneurs define the required resources (human, material, and financial resources required), the target market to sell products to, the best available station to situate the business, and the vendors to handle marketing and sales if it requires third party sales and finally the processes that will facilitate the actual production.

Experienced entrepreneurs are aware of the fact that customer dissatisfaction (which is very detrimental to small businesses) is not stirred by poor services from the sales agents and customer care representatives alone; it can be traced to every process that constitutes the cyclic timeline of activities in the organization. This is why they always source management solutions for the business processes that keep the organization going. In the case of small and medium enterprises, there is a good number of significant advantages to be enjoyed by adopting BPM software. Subsequently, we will discuss a few reasons why small and medium businesses need to adopt BPM software solutions for their processes.

The primary reason why small and medium businesses will do better if they adopt automated BPM tools is the elimination of unnecessary expenditure and delays in customer service. An automated BPM tool can help curtail expenses by chronologically organizing and assigning tasks to workers using an intuitive project management tool. The BPM software will also expose the areas of the business where unnecessary revenue is being remitted and suggest cheaper practical steps to curtail the excesses. Project management tools directly impact customers as they can help quicken the completion of projects, which eliminates delays in customer service and creates an avenue for improved customer experience.

For instance, the owner of a gas station observes that at the end of organizing and computing his business processes on a flow chart, the quantity of fuels sold does not balance with the quantity that was brought in. Noting these variations gingers him to study the balance sheets further, he then realizes that some gasoline is lost to the pipe they pass through from the storage tank to the sales tank as it leaks. Sequel to this finding, he patches up the pipe, thereby saving the business from an unnecessary steady outflow of revenue.

Another exceptional addition of automated BPM tools to small and medium businesses is the digitization of information transmission. BPM software can digitize how employees send messages, reports, and files documents to the management. By digitizing communication services in an organization, even further automated with an automated BPM tool or with the use of other business-oriented software such as spreadsheets on drives, team management apps, and integrations between them, sharing of information within the organizations becomes a lot easier and more efficient.

In the same vein, small and midsize businesses require the ability to adapt to change in order to succeed even more quickly. The changes may be a result of advancements in technology, a new business rival, or a new government policy affecting a vital aspect of the organization's business processes. Adopting an automated workflows of BPM tool gives the organization an edge to identify these changes fast enough and also the adequate speed to meet these demands. A well-integrated BPM tool allows the company to suspend its business processes to make time and tackle a problem early. BPM tools also enable the manager to make adjustments to the process and then resume as soon as the problem is fixed. The flexible design of automated BPM tools enables users to work on these changes in business processes and redefine them to satisfy the company's needs.
Start Automating Your Business Processes Now in One Spot Sign Up 14 Day Trial
What Key Features DO They Have?
Paul Gerrard Hawken, an American entrepreneur and author for ecological businesses, highlighted proper process management's problem-solving attributes in his text. He stated that "Good management is the art of making problems so interesting and their solutions so constructive that everyone wants to get to work and deal with them." This description of the outcome of proper management service cements an essential criterion for good and reliable BPM software to adhere to. This is to say that a good BPM software should possess relevant BPM tools that make the challenges faced by the business organization a lot easier to tackle.
In addition to lifting the weight of businesses, a good BPM software should align the progression of business processes with conforming to the goals set by the organization's managers.
Some features that users need to check for when selecting an effective business process management software solution for their businesses:
A form builder BPM tool for easier and more accurate data gathering and information processing.
Automated project management tools for assignment of roles and tasks and establishing rules, and setting deadlines for workers.
Custom notification tools to alert users of new changes to project details. This feature can be integrated with the project management tools.
Graphical illustration platforms and tools for visual modifications. It could be a visual interface based on business perks or a project management tool.
Customizable drag-and-drop form designer incorporated in form building BPM tools.
Remote multi-level access based on roles to protect information and restrict access to editing tools.
Compatibility with mobile devices.
Administrator features allow project managers access to project management tools that can adjust tasks, set new objectives, and gather information filled in forms for processing when necessary.
Tools that allow for third-party Integrations with existing business software solutions, such as; API support, webhooks, and other important software in order to eliminate manual transfer of data.
Project management tools that monitor activities and a dashboard that delivers immediate reports and analytics for decision making and project review.
Project management tools that record an individual performance on various processes in order to seamlessly generate project reports at the end of a project.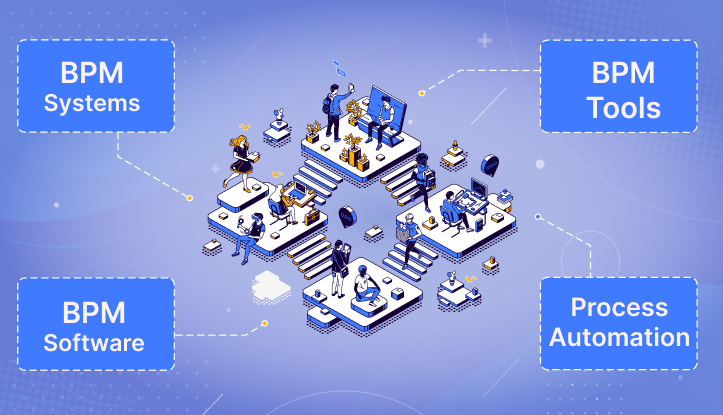 Why Should SMEs Adopt Business Process Management?
In the industrial world, the importance of management in business cannot be overemphasized. Management involves consideration and analysis of the processes required to fulfill a purpose, thereby enhancing the likelihood of achieving the goal. This analysis is done by planning, making decisions, and controlling all available resources (human, financial, physical, and information) provided by an individual or organization to pursue a goal.
Management in business is the deciding factor for the successful completion of all business processes. As expected, business process management requires a lot of effort and time to be successfully carried out. Furthermore, due to the volume of detail to be analyzed, business process management needs to be carried out carefully in order to generate actionable results. The effectiveness of the business process management depends on the BPM tools used to carry out the management.
Other Essential Business Activities are:
Measurement and adjustment of the organization's goals to match the needs of the business.
Improvement of staff productivity by proper assignment of roles and regular deadline scheduling with the use of project management tools.
Application of technological advancement to solve challenges faced by the business.
Quicker and more precise reactions to new project opportunities using project management tools.
Due to the importance and the plentifulness of the various tasks carried out by BPM tools, manually managing business processes requires so much work and costs a lot of money and materials. Thereby reducing the relevance of the process. However, automating the BPM software process has made an enormous difference in the price, effectiveness, and time required to manage business operations using automated BPM tools.
Conclusion:
Research has it that, Small and Medium Enterprises (SMEs) are more worried about customer satisfaction than the larger businesses. Owing to the fact that proper and adequate management of business processes has been established as a significant direct solution to customer dissatisfaction, it is safe to say that the success of small and medium businesses is dependent on BPM tools.
In relation to that, since high efficiency and cost-effectiveness are guaranteed by automation, small and mid-sized businesses should be looking for BPM software solutions that exhibit these essential features as well as a good number of other important features discussed in this article. The 500apps BPMApp has been sandwiched with relevant aesthetic features. Since the software is automated and customizable, it can be designed to match the demands of all sizes of businesses.
Discover Why BPMApp Stands Out
#1
Unlimited Process Automation
#2
No-code Process Modelling
#3
Notifications and Triggers
#4
Auto Execute Capability
#5
Integrate with over 8 Apps Including Gmail
#6
Effective Form Designer
#7
Pre-built Automated Flows
#8
Intuitive, Drag-and-Drop Process Designer
#9
Unbelievable pricing - the lowest you will ever find
#10
Everything your business needs - 50 apps, 24/5 support and 99.95% uptime
Join the SaaS Revolution
All-in-One Suite of 50 apps

Unbelievable pricing - ₹999/user

24/5 Chat, Phone and Email Support