Explore the Most Effective Business Process Monitoring Tool
Business process monitoring tools are non-intrusive techniques that have the potential to save thousands of dollars in secondary damage, wasteful maintenance, and production downtime.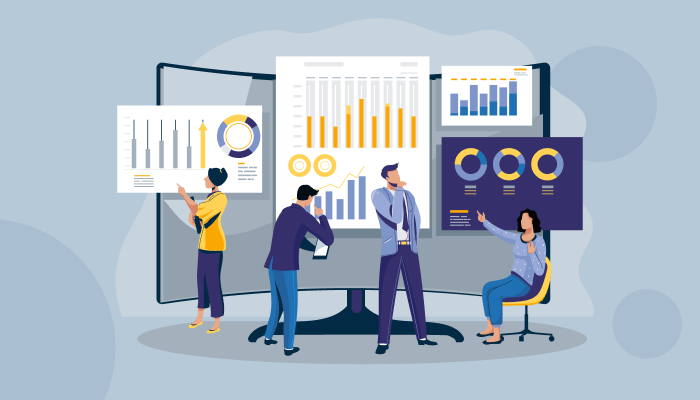 Most modern firms have a large number of diverse processes spread throughout the numerous areas and roles in which they operate. Furthermore, complexities always occur as businesses get larger and more diverse, necessitating the addition of new procedures to standardize and coordinate work and keep operations on track. One thing that most companies integrate is business process monitoring tools.
Simply put, proactive monitoring of a company's business processes is what business process monitoring tools are all about. The tasks they help complete include monitoring numerous predefined parameters or key performance indicators for single or several business processes simultaneously in real-time.
In the sections below, let's look at why these tools are essential to business. In addition, we will talk about BPMApp, one of the market's best business process monitoring tools.
Why should You be aware of the Best Business Process Monitoring Tools?
Most firms rely on a large number of procedures across many divisions to function correctly. However, simply putting a process in place and leaving it running is insufficient. Using business process management monitoring, you can conduct frequent checks on your operations to see if they can keep up with the daily, weekly, and monthly changes that occur.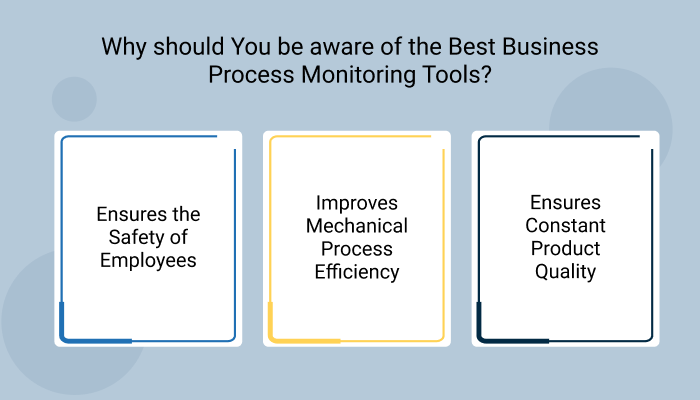 Here are some other reasons why you should be aware of business process monitoring tools:
1. Reduces the Possibility of Damage to Equipment, Inventory, and Machinery
BPM Software non-intrusive techniques that have the potential to save thousands of dollars in secondary damage, wasteful maintenance, and production downtime. For example, temperature, pressure, and flood monitoring notify you of potential threats to your goods, equipment, or machinery. Thus, including them in your monthly maintenance is important since they help maximize equipment utilization while also enabling long-term productivity.
2. Assists Your Company in avoiding Legal Liabilities
Monitoring assists your company in avoiding circumstances that might affect your consumers and result in costly liability claims and litigation. In other words, protecting client safety saves your company money and protects your image. For example, if you make food, your quality control method checks the temperature and potential contamination, lowering the chances of someone becoming ill after ingesting your product.
3. Ensures the Safety of Employees
A systematic monitoring approach allows you to determine if workers' exposure to particular dangers is under control. For example, pressure and gas monitoring can alert you to potential hazards that may endanger your personnel. Without these solutions, you risk injuring key employees. Furthermore, top job prospects may refuse to work for your organization owing to a dangerous working environment.
4. Improves Mechanical Process Efficiency
Process monitoring may give valuable data on your mechanical operations, allowing you to improve operational efficiency by optimizing utilization. Temperature monitoring, for example, may assist you in ensuring that your facility is at the optimal temperature for your machinery. This allows you to run your equipment for longer periods of time and produce more items.
5. Ensures Constant Product Quality
Quality variations must be maintained to a minimum to eliminate wasteful waste. Hence, consistent product quality necessitates monitoring methods that enable you to determine whether your items fulfill the established requirements. It is worth remembering that clients are more inclined to continue with your company if they can rely on constant high-quality items.
6. Better Collaboration
Many companies struggle with communicating processes across departments or offices. As a result, teamwork in an organization suffers.
Processes may be explained more clearly with BPM tool since their visualizations are visible to everyone. When someone has to discover a peer who is in charge of a certain aspect of the process, they may do so by following the procedure in the tool.
BPMApp, the Best Business Process Monitoring Tool
Create a sequence of tasks with predetermined automated process flows that must be completed in order to obtain the desired results. This helps streamline business procedures in order to save time and money.
You can manage any task at the root level to guarantee that all tasks are completed effectively. The application allows you to analyze processes, assign tasks, and design workflows to achieve your company objectives. Furthermore, task management can be performed on its own or as part of a higher-level process or workflow management. It must be noted that employees are more productive when they are not performing repetitive, low-value jobs, which improves your company's overall performance. Therefore, automating repetitive tasks and assigning only high-level ones to employees can undoubtedly help improve productivity.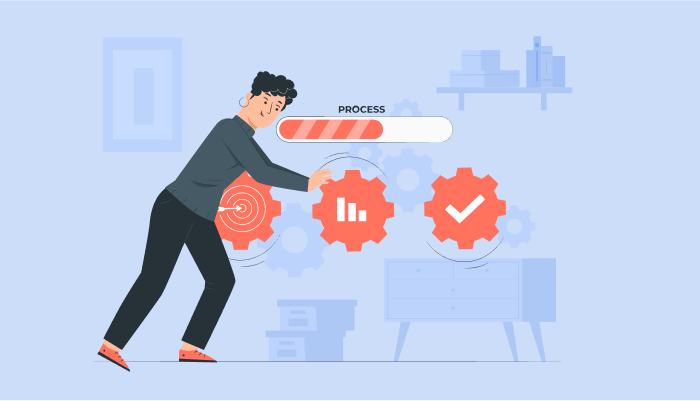 Simplify your chores and do a thorough examination of your process. You can collaborate across various teams and develop an endless number of projects based on your company's needs. This allows you to improve your business operations and the overall efficiency of your corporation.
You can integrate the application with other programs and let automated processes do the heavy lifting. For example, Amazon SES Integration consolidates all of your emails, answers, and assessments into a single location, allowing you to better manage operations in real-time. Using Mailjet, you can extract and preserve client contact information such as the customer's name, email address, and the ticket's creation date. Finally, SendGrid uses numerous IP addresses to prevent being labeled as spam. Integrating with the software allows you to send hundreds of emails and deliver them to the principal mailbox daily.
You can gather all forms in one place and use the information to plan future tasks. The application enables you to create your own forms to collect data and feedback and includes text input, drop-down menus, checkboxes, radio buttons, etc., with real-time previews. Furthermore, you only need to create a form once, which can then be utilized for various business needs. You can create an interactive workplace using a pre-built collection of human resources, finance, sales, marketing, and more templates or customize them to match your specific company needs. These customizations can be quickly done using a drag-and-drop action.
Summing it Up
The business process management and monitoring assists your organization in increasing its business value and sharpening its competitive edge. It's also a significant step forward as the need for automation grows in business and IT operations. Business process monitoring tools allow you to understand your organization's procedures better. Thus, they are the way to go if you want to analyze, enhance, or manage processes inside departments or across your entire organization.
Discover Why BPMApp Stands Out
#1
Unlimited Process Automation
#2
No-code Process Modelling
#3
Notifications and Triggers
#4
Auto Execute Capability
#5
Integrate with over 8 Apps Including Gmail
#6
Effective Form Designer
#7
Pre-built Automated Flows
#8
Intuitive, Drag-and-Drop Process Designer
#9
Unbelievable pricing - the lowest you will ever find
#10
Everything your business needs - 50 apps, 24/5 support and 99.95% uptime
Join the SaaS Revolution
All-in-One Suite of 50 apps

Unbelievable pricing - ₹999/user

24/5 Chat, Phone and Email Support