Complete Guide to Business Process Mapping Software
Business process mapping is a powerful tool used to visually display process phases and Executives increasingly understand that business process mapping is a key activity that may make or break an organization's success.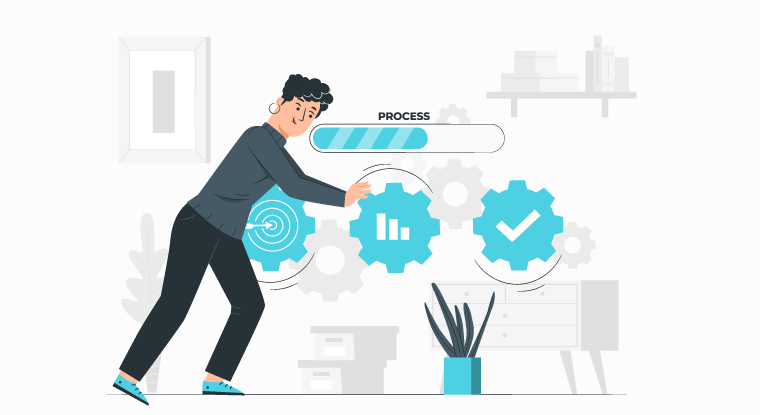 Business process mapping is a powerful tool used to visually display process phases and Executives increasingly understand that business process mapping is a key activity that may make or break an organization's success, as the correct process mapping tools are required to complete any task.
This article looks at why business process mapping is so important. In addition, we will look at BPMApp, one of the best BPM software on the market.
What is a Business Process Mapping Software?
Demonstrate the working of a process from beginning to end. This method visualizes business processes so that every organizational stakeholder understands and adheres to correct operation.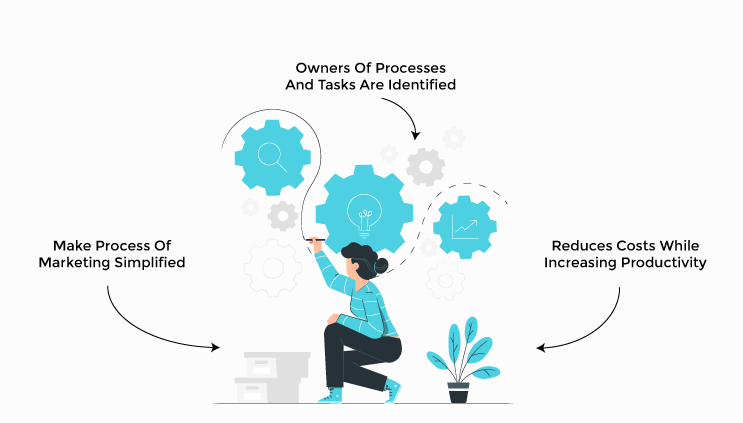 How does Mapping Software help in maximizing Your Business Outcomes?
Here are three ways mapping tools help your business:
1. Make Process of Marketing Simplified
Understanding your target audience and knowing exactly what they want and desire can make the marketing process easier. Mapping systems enable users to estimate the number of clients in a given location accurately. Armed with this knowledge, marketing efforts may increase in certain geographic places while decreasing in others where the target population fails to respond to marketing initiatives.
2. Owners of Processes and Tasks are Identified
Process maps not only indicate the task and process names but also who owns them or who is assigned to accomplish them. The ability to visualize tasks allows employees to identify their tasks and accept responsibility for executing them. In addition, visualizing the owners of tasks and processes assists the team in determining who should be contacted, informed, and held accountable for each task. This increases team efficiency, and with this dynamic, the team can communicate effectively and simply accomplish a favorable outcome. In addition, visualizing tasks allows employees to identify their tasks and accept responsibility for executing them.
3. Reduces Costs while increasing Productivity
Value analysis and enhancement may be readily facilitated by business mapping and process management. A process map can help you identify bottlenecks, redundant processes, and non-value added tasks. Following the identification and analysis, the organization may eliminate the non-value-added tasks and execute the appropriate modifications. As a consequence, superfluous procedures are eliminated, and the overall productivity of the team doing the process improves.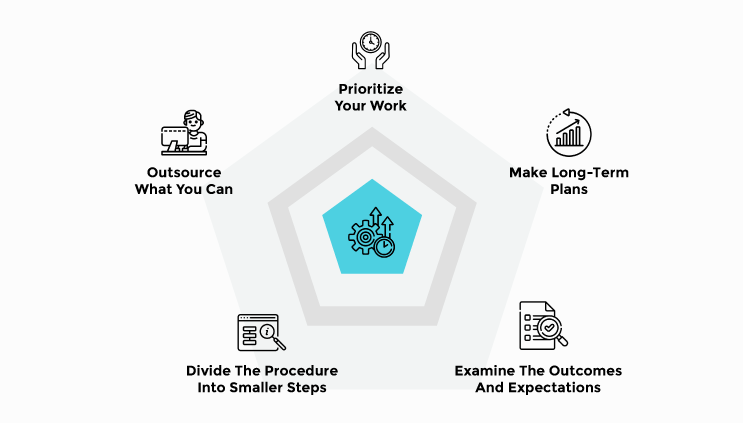 Use these Suggestions to Simplify Your best Business Process
1. Divide the Procedure into Smaller Steps
You can start by breaking down the present business function into more manageable chunks once you understand it. The more you can reduce your workflow software operations, the more likely it is that the overall company process can be streamlined.
2. Outsource What You Can
There's no reason to handle all business-related responsibilities by yourself. Remove specific duties or procedures from your plate entirely by outsourcing them to professionals who know how to get the job done. This is a terrific method to streamline your business procedures and may also help you save money. One more advantage of this is that you can accomplish more in less time. Employing a freelancer or independent contractor is often less expensive than hiring a full-time employee. You are merely paying for the service or activity that has been accomplished. When hiring an employee, you must pay specific perks and deal with tax paperwork.
Administrative chores, content marketing, website maintenance, lead generation, and practically any activity you shouldn't be performing yourself and can't be handled by an automated solution are some of the most frequent activities or work processes you may outsource.
3. Prioritize Your Work
Reorganize each procedure in accordance with its value to the firm. Afterward, you can devise a rating method that works for you. For example, each business procedure may be rated on a scale of 1 to 5, with things labeled one having the highest priority. That way, you can maintain your process appropriately and continuously attain optimum results.
4. Examine the Outcomes and Expectations
Streamlining procedures and redesigning workflows may be time-consuming and labor-intensive. Hence, it is essential to recognize the potential consequences of these developments. This is because, in some circumstances, optimizing specific business activities is not worth the effort since the predicted ROI just does not justify the original investment. Your decision may also adversely affect your team.
For example, if you invest in automation solutions, you may need to let rid of some of your employees since their work can now be done by business process automation software. If you dismiss too many individuals in a short period of time, morale can deteriorate since your staff may be left wondering if they may be the next to go.
5. Make Long-Term Plans
Your organization may take time to integrate new and enhanced business procedures fully. It would help if you took things slowly and gradually integrated modifications. Educating your team members on new methods may take some time. You should make sure that your process management team is on board with your streamlining initiatives and get input from all stakeholders.
Start Your Business Process Mapping with BPMApp
BPMApp is one of the best business process mapping tools on the market. The application can help you identify and eliminate inefficiencies, increase productivity, and foster a responsive, agile company environment. Furthermore, you can use nodes to automate your business operations.
To do so, you can construct flows, and trigger actions, creating new workflows using a drag-and-drop interface. You can also create visual flows to automate repetitive processes using send-form, email, REST, and ZapUp stages. All these features and many more can be utilized at a low cost of $14.99 per month. In addition, you obtain access to 38 other applications in the 500apps suite, all of which can help your business grow.
Summing it Up
A decent business process management software can assist you in sorting out the intricacies of your processes. Begin a business process mapping exercise at your firm and collect accurate data so that you can invest intelligently in process management software that meets your needs. You require high-quality business process mapping software that makes it simple to migrate your analog map to a platform capable of automating the entire process. Once the process mapping activity develops traction, it can transform into an excellent mapping experience for your employees so that your company can identify what is crucial for success.
Discover Why BPMApp Stands Out
#1
Unlimited Process Automation
#2
No-code Process Modelling
#3
Notifications and Triggers
#4
Auto Execute Capability
#5
Integrate with over 8 Apps Including Gmail
#6
Effective Form Designer
#7
Pre-built Automated Flows
#8
Intuitive, Drag-and-Drop Process Designer
#9
Unbelievable pricing - the lowest you will ever find
#10
Everything your business needs - 50 apps, 24/5 support and 99.95% uptime
Join the SaaS Revolution
All-in-One Suite of 50 apps

Unbelievable pricing - ₹999/user

24/5 Chat, Phone and Email Support