Top 10 Benefits of Business Process Management
Business process management is a structured method for enhancing the procedures that organizations employ to complete tasks, provide for their customers and produce a profit.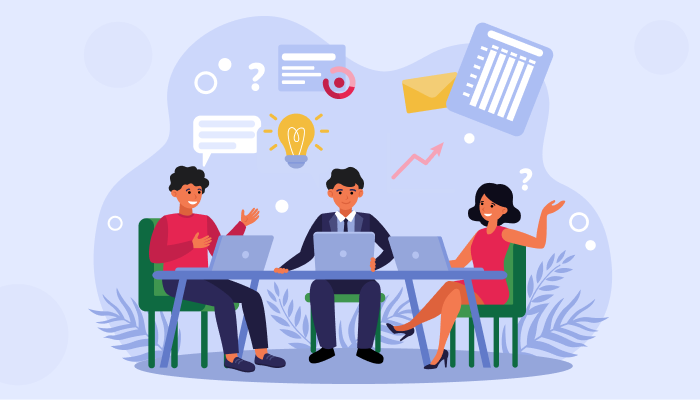 Management of Business process, or BPM, is a structured method for enhancing the procedures that organizations employ to complete tasks, provide for their customers and produce a profit. A business process is an action or series of actions that aid in achieving the objectives of an organization, such as boosting revenue or fostering diversity in the workforce.
BPM employs a variety of techniques to enhance a business process, including analysis, modeling how it functions in various circumstances, adjustments, monitoring the new process, and ongoing improvement of its capacity to produce desired business objectives and results. Given how the organizational roles, guidelines, strategies, business objectives, and other components it contains are continually changing, BPM is a vast subject and, by definition, a dynamic one. BPM has supported a range of optimization approaches over the years, including Six Sigma, lean management, and Agile.
BPM software packages were created to assist significant business change as business processes at some firms were too massive and complicated to be handled without the use of automated tools. As AI, machine learning, and other so-called intelligent technologies grow, these enabling BPM technologies also have advanced, offering new methods for discovering, designing, measuring, improving, and automating workflows.
The traditional focus of BPM on back-end processes has changed with the rise of digital business to now encompass the optimization of customer and employee engagement systems.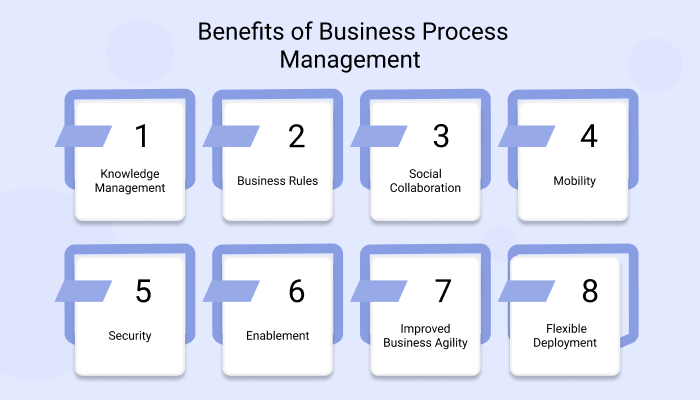 Benefits of Business Process Management for Automating Workflows?
The best Business Process Management platforms offer multiple functionalities in a single bundle. An organization can use process management technology to streamline operations by automating, running, mining, and keeping track of all business processes from start to finish. High-level capabilities for a BPM platform include the ones listed below:
1. Knowledge Management
Knowledge management skills for bringing together data from throughout the enterprise should be included in a BPM platform. The foundation of wise business judgments is the most recent, comprehensive, and reliable data. Better outcomes are generated by using complete, accurate data in corporate operations. The best business process management platforms can gather all information on a specific subject from all corporate systems in one location.
2. Business Rules
Process automation is driven in large part by business rules. The consistent, automated procedure is structured by rules. The secret to an optimized process is consistency. Rules are a fundamental part of every Business Process Management platform because of this. These platforms often contain a dynamic business rules engine to automate processes with a variety of variables in addition to repetitive, simple operations. Business rules ensure uniform, streamlined procedures in almost every situation.
3. Social Collaboration
An organization can communicate and share information by using social collaboration to work toward a common objective. It increases an organization's knowledge base while raising awareness of any situation. Social collaboration is thought to be distinct from traditional collaboration in that it involves everyone in a group or organization by definition. It accepts the premise that great ideas can come from anywhere, and an efficient BPM software should allow for such collaborations.
4. Mobility
When a business IT solution is mobile, it may be used on any mobile device in the same way that it can on a desktop computer. A mobile lifestyle is one, in addition to exploding in our personal life, has now invaded the workplace. However, the demand for control is an unexpected side effect of it. Enterprise mobility aims to provide employees more autonomy so they can accomplish more. It involves extending the business process management use beyond desktops to any device without sacrificing its usability, functionality, or impact.
5. Security
Robust security entails protecting operations and data from any threats they might face, such as disasters, hackers, or other potential threats. Security must be the priority when using BPM technology to support an organization's essential activities. It is essential to never compromise security. Considering how frequently significant hacks make news, it must be consoling to know that a given solution guards against known and unknowable risks. You should ascertain that the BPM platform technology is regularly inspected and security-tested.
6. Flexible Deployment Options
Organizations with a requirement to store sensitive data and/or processes behind their firewall benefit greatly from the flexibility provided by the option to house and run your BPM platform both on-premise and/or in a cloud environment alternately.
Companies often have particular requirements. When it comes to the administration of systems that contain sensitive data, this is especially true. You can be confident your organization's process and data demands are satisfied by ensuring that all components of your BPM platform technology may be flexibly used in any environment.
7. Enablement
BPM can be difficult. Enablement is the collection of policies, resources, and personnel that ensures the success of your BPM tool initiatives. A center of excellence is a tried-and-true strategy for success.
8. Improved Business Agility
To adapt to changing market conditions, an organization's business processes must be changed and improved. Businesses can pause business processes, make adjustments, and then restart them, thanks to BPM. Workflow alterations, reuse, and customization make business processes more responsive and give the company a greater understanding of the implications of process changes.
9. Reduced Costs and Higher Revenues
By eliminating bottlenecks, a BPM solution gradually lowers expenses in a significant way. Reduced lead times for product sales give clients immediate access to services and goods while having the effect of increasing sales and improving revenue. BPM tool can also be used to allocate and monitor resources to decrease wastage, which can help lower costs and increase profitability.
10. Compliance, Safety, and Security
Organizations will always adhere to legal requirements and regulations thanks to a thorough BPM. By correctly documenting procedures and simplifying compliance, Business Process Management may also support safety and security measures. Therefore, businesses can employ a good BPM platform to protect the company's assets, such as confidential data and tangible resources, from misuse, loss, or theft.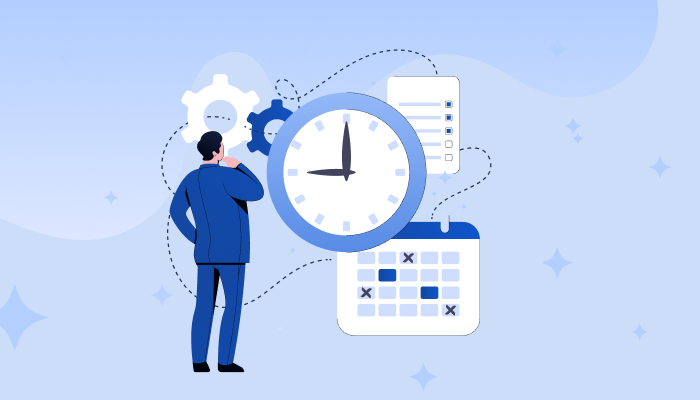 What is a Business Process Management Software?
Through the definition, automation, and analysis of business processes, BPMS is a piece of software that helps organizations optimize their operational procedures. In addition, it serves as a useful automation tool for companies looking to gain a competitive edge through cost savings, process excellence, and ongoing process improvement. BPMS is used to enable parts of BPM since BPM is a discipline used by firms to identify, document, and optimize their business processes.
BPM and Business Process Management Software (BPMS) go hand in hand. Although the two names have some similarities, they also differ significantly, so it is understandable why people would be confused when they hear one or the other term.
Therefore, it is easy to see the distinctions here. Fundamentally speaking, BPM is a methodology, approach, or way of being or acting, whereas BPMS is a group of technologies that support the development of BPM system or applications that automate processes. The original BPMS concept, the outmoded workflow automation that is making a comeback in new forms, the present fad of robotic process automation (RPA), and the upcoming wave that people see as intelligent automation can all be considered as examples of BPMS when viewed in the context of today.
What are the Functions of a Business Process Management Software?
The corporate environment has grown to be quite competitive. Globalization is the primary driver of greater competitiveness for some businesses, whereas local market economy weakness is the primary driver for other enterprises. Businesses must work harder than ever to maintain and expand their market share in an unstable economy as barriers to entry for rivals drop. At the same time, businesses need to figure out how to make a profit from the advantages BPM tool offers if they want to compete successfully in the current economic climate. If not, businesses risk losing business to rivals or, at worse, missing out on profits altogether.
In today's ultra-intense environment, agility has become essential, and BPM provides a way to achieve that agility. A business process management strategy can assist a company in transforming and innovating to increase its business value. Business processes are actions created to achieve particular company goals, and the correct BPM system may assist in creating graphical models of both processes and online forms that are simple to understand and use. This enables business users to swiftly develop and implement their procedures without writing any code. Furthermore, a graphical model makes it simple to capture and represent the flow of a process, which unites the team.
Summing it Up
BPMapp, a business process and workflow automation tool by 500apps, can assist you in putting into place improved business procedures, streamlining organizational efficiency, and lowering expenses. Utilize Bpmapp to lessen repetitive chores for your staff while ensuring accurate, timely, and error-free data entry. Bpmapp increases team productivity by reducing tedious, repetitive work so your staff may concentrate on more crucial, high-value tasks.
You can construct dynamic workflows with multiple steps using a drag-and-drop, no-code workflow software. In addition, you are no longer required to conduct expensive automation initiatives through your team. With Bpmapp, you can combine Help Desk, Support, Salesforce, and other enterprise business tools skillfully manage business process involving activities across several platforms.
Discover Why BPMApp Stands Out
#1
Unlimited Process Automation
#2
No-code Process Modelling
#3
Notifications and Triggers
#4
Auto Execute Capability
#5
Integrate with over 8 Apps Including Gmail
#6
Effective Form Designer
#7
Pre-built Automated Flows
#8
Intuitive, Drag-and-Drop Process Designer
#9
Unbelievable pricing - the lowest you will ever find
#10
Everything your business needs - 50 apps, 24/5 support and 99.95% uptime
Join the SaaS Revolution
All-in-One Suite of 50 apps

Unbelievable pricing - ₹999/user

24/5 Chat, Phone and Email Support