Basic Guide to BPM System for Process Automation
A BPM system will increase the effectiveness of your business. See the reasons why you should own one.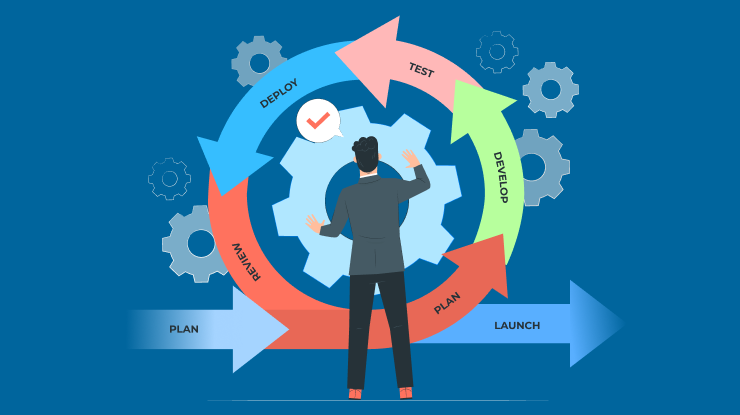 As an organization without a proper working structure hardly advances, a business without process management. BPM is pivotal to the success of any succeeding company, no matter how big. So it might intrigue you to want to know the meaning, benefits, challenges, and various platforms of the BPM system, and we will be exploring it together in this article.
"Without continual growth and progress, such words as improvement, achievement, and success have no meaning." - Benjamin Franklin
Introduction to BPM System
BPM, an abbreviation of Business Process Management, is referred to as the managerial task of the business processes in an organization. It entails how a company creates, edits, and analyzes the predictable processes that make up the core of its business. It is an essential practice for a vast majority of companies. And I would not want you to slip it up with Business Project Management or Task Management. Because unlike Project Management which handles one-time or unpredictable flows, and Task Management which focuses on individual tasks, BPM is focused more on repetitive and ongoing processes that follow a predictable business pattern.
It is the point where a company takes a step back and looks at all of its processes in total and individually to identify areas of improvement to create a more efficient and effective organization. Task management is about handling or organizing a set of activities that arise out of a project. These projects are often one-time and non-repeatable. And when these projects are well-organized, like in construction work, project management software is used.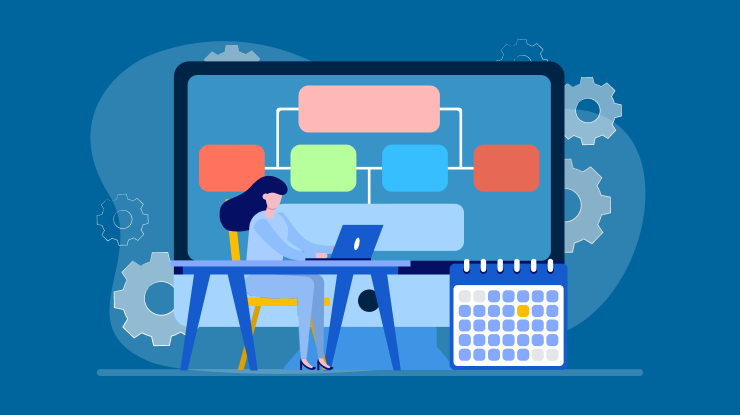 What are the Various Types of BPM Systems
BPM can, however, mean various things to various people, but the different types of BPM systems can be categorized based on the purpose they serve. Here are the three types of business process management:
1. Human-centric BPM
Human-centric BPM, just as it sounds, is for the business processes that humans primarily execute. The routine often has a lot of approvals and tasks performed by individual employees. This BPM platform outdoes others because of its friendly user interface, easy notifications, and quick tracking.
2. Integration-centric BPM
This type of BPM handles processes that primarily jump between your existing systems without much human involvement. Integration-centric business process management systems require extensive connectors and API access to create processes that move fast.
3. Document-centric BPM
These business process management solutions are required when a document (for example, a contract or agreement form/letter) is at the heart of the process. They enable routing, formatting, verifying, and signing the document as the tasks pass along the workflow.
Most business process management systems will incorporate elements of each of these, but each one will usually have one speciality and its challenges.
Some Examples of Where BPM Systems are Being Used
1. HR Department
You can apply a business process management system in your HR department. Rather than asking the department to print out paper forms or their end-to-end daily processes, which can be exhaustive, a BPM system will help you automate them. Thereby reducing cost, time, and paper forms. A business process management system will help HR approve employee timesheets faster and get new hires onboard without hassles
2. Sales Department
The sales team of most companies spends a substantial amount of time in getting sales invoices approved. And the daunting thing is that a small typo in invoices can ruin the lives of the team members. But with the application of a business process management system, salespeople can have an automated workflow invoice approval process, thereby eliminating the chances of manual errors and the back and forth clarifications between the salespeople and the Account Receivable team. BPM can help them streamline their processes by shortening their sales cycle workflows and getting quotes and invoices on time.
3. Finance Department
Usually, the finance team members are bombarded with paper forms and emails every day since anything that involves money has to go through them. Every mail for quotation of intending purchase and invoice of payment has to be thoroughly scrutinized by the team.
This can reduce the effectiveness of employees if a working system like BPM is not in place. When applied, a business process management system will help the finance department manage approvals for several requests from other departments rather than going through papers and emails all day.
Start Automating Your Business Processes Now in One Spot Sign Up 14 Day Trial
Why do Businesses Need a BPM System?
If you are still uncertain about why the BPM system should be incorporated into your company, here are a few reasons listed below: Here are some of the primary benefits of using BPM in your business:
It helps to gain control of chaotic and cumbersome processes
BPM creates, map, analyze, and improve Business processes modelling
Without much hassle, BPM runs everyday operations more efficiently
You get to realize bigger organizational goals
It's a way of moving toward digital transformation
BPM improves and optimizes twisted operations
BPM system closely tracks individual items as they move through a workflow
Undoubtedly, applying business process management in your organizations will improve your business flow and keep all aspects of operations running optimally.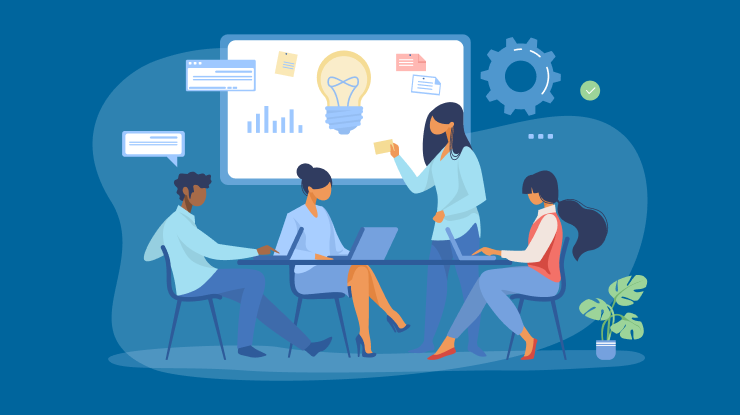 Biggest BPM Challenges To Encounter And How To Overcome Them
Because BPM is often misunderstood as just a software solution, many people find it a lot challenging. And that's because there is so much more. The system involves a comprehensive approach to process management that considers the complete process from start to finish. While it may include some robotic processes, they are only a small portion of the overall plan.
A recent Survey on BPM reveals that about 62% of companies have only up to 25% of their business processes modelled. This indicates that there is a huge lag in the knowledge of the BPM system, which has to be filled for businesses to transform successfully.
In the same light, processes differ by location or business divisions, particularly in organizations that operate in several regions. Also, the segmentation of consumers and local practices can result in variances in the services supplied. Both of these aspects may make your business process management challenging if not handled the right way. Such challenges include:
1. Rapid Changes in Business Challenges
Business is dynamic; hence the challenges BPM seeks to solve might change rapidly. For instance, a business might try and use BPM to reduce costs, only to discover that it needs to focus on generating more funds and increasing returns halfway through.
Therefore, BPM system owners need to be ready and shift their goals to align with changing business objectives constantly. Otherwise, they risk losing executive buy-in and, eventually, their contract.
2. Introducing Employees to New IT Systems
New employees get important face-to-face interaction and training from leaders and coworkers; applying BPM platforms is much easier. But when the employees are new onboard or work remotely, incorporating the BPM system might be a lot of tasking. Bringing everyone up to speed on new technology requires good communication and patience.
Long-term employees, in particular, get accustomed to the legacy systems they have used day in and day out and may find it difficult to switch. Hence, employers must have an execution strategy to improve business process efficiency for successful employee onboarding.
3. Ineffective Organizational Agility
Meeting consumer requests and adapting to continuously changing market trends are two major challenges that business process management faces. When a change in company objectives, wants, and demands are considered, it becomes obvious that an adaptive system is required for successful BPM.
Improving organizational agility takes time, but there are several shortcuts one can use. When unpleasant events occur due to change, leaders must guide their teams to address the cause rather than blame them.
4. Setting the Right KPI
Setting clear Key Performance Indicators (KPI) helps you gauge performance from the start and thus know what to optimize to make frictionless business processes. Tasks must be goal-focused, with KPIs defined from the beginning. These goals must be understandable to everyone in the team to avoid confusion about the end goal of the process.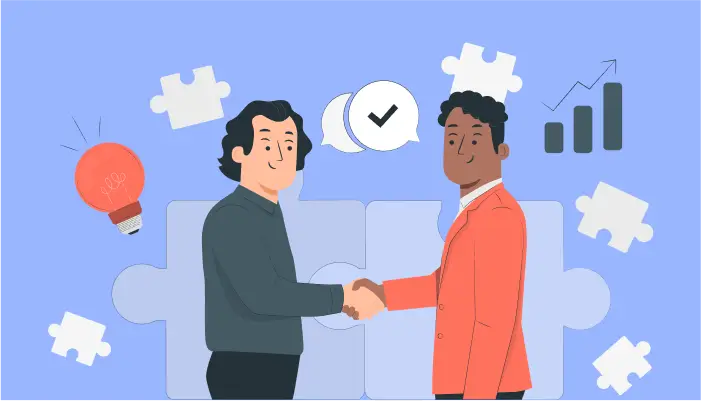 5. Lack of Executives Buy-in
Leaders abandon their employees when management is not committed. Lack of leadership is a serious challenge that makes employees disengaged, making it hard to achieve their goals. Failure to accept this responsibility of leadership is the leading cause of BPM project failure.
To prevent this, first, you need buy-in from top-level executives who see the value in your plan and are ready to support you with money and resources. It would be best if you also had buy-in from the end-user, or you're never going to meet your KPIs.
It is the responsibility of the leadership team to justify a change and explain how it will affect every facet of the business. Leaders must align their enterprise software usage with business processes and goals. This approach can help employees understand their role in the business.
6. Data Redundancy and Error
Error and redundancy in data must be taken care of immediately, as they can negatively impact when left unnoticed. A BPM system gives you complete visibility into your business processes, allowing you to focus on errors. Enterprises can use this insight to fix errors and function more efficiently, and save money.
To make sure your enterprise data is clean and correct, automate routine business tasks and reduce employee workload. Automation is key to maintaining the desired level of execution quality and ensuring consistency in task completion. Automating mundane business processes with the right tool can save time spent focusing on the big picture.
7. Communication and Time Management
Without proper communication, it is impossible to solve problems in a workforce. Leaders should give their employees all the necessary tools for efficient communication and show them how to exchange information easily and transparently.
If proper communication is already established, the next challenge is time management. Many tasks can be done faster and more efficiently if employees know how to manage their time for each task. Employees' working time must be properly divided, and the number of tasks to be completed must be tailored to their working hours.
Conclusion
"Measurement is the first step that leads to control and eventually to improvement. If you can't measure something, you can't understand it. If you can't understand it, you can't control it. If you can't control it, you can't improve it." – H. James Harrington
Business process management is experiencing a resurgence, and there's more enthusiasm for BPM. But that is not to say it is without its challenges.
BPM system users still face challenges around buy-in from executives and end-users, conveying the holistic view of BPM, and being dynamic enough to respond to a changing business landscape. These challenges aren't going anywhere. But with a well-run and well-executed BPM strategy, overcoming them is just a matter of time.
Undertaking corrective action per problem areas that BPM software identifies will majorly increase performance, and as a result, overall productivity. When productivity is optimized, businesses can better secure a competitive advantage and increase their bottom line profitability.
Discover Why BPMApp Stands Out
#1
Unlimited Process Automation
#2
No-code Process Modelling
#3
Notifications and Triggers
#4
Auto Execute Capability
#5
Integrate with over 8 Apps Including Gmail
#6
Effective Form Designer
#7
Pre-built Automated Flows
#8
Intuitive, Drag-and-Drop Process Designer
#9
Unbelievable pricing - the lowest you will ever find
#10
Everything your business needs - 50 apps, 24/5 support and 99.95% uptime
Join the SaaS Revolution
All-in-One Suite of 50 apps

Unbelievable pricing - ₹999/user

24/5 Chat, Phone and Email Support