How to Find the Top BPM Solution Provider for Your Business?
In the fast paced business world, in the light of the ever so impatient generation Z, there is a need for organizations to maximise their efficiency and offer quick services in order to stay relevant. Business Process Management solutions are the way to achieve that. Read this article to find out what a BPM solution is and how you can find the top BPM solution provider for your business.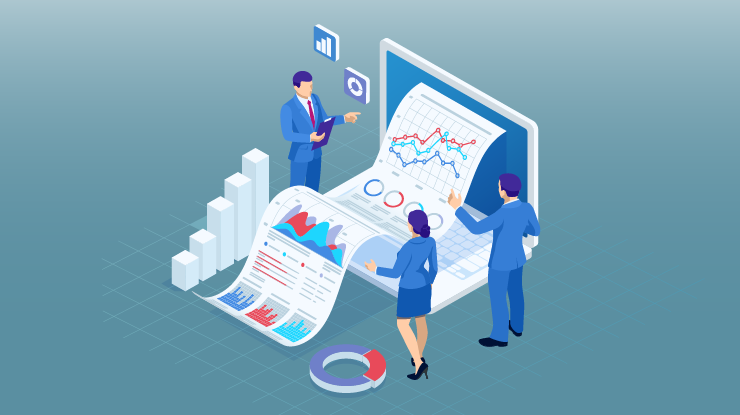 Business Process Management of BPM is essentially the system of optimizing operations and workflows within an organization, by constantly monitoring and tracking the progress at each step. It helps manage business operations more efficiently by automating daily tasks and streamlining workflows to achieve organizational goals.
With automation, BPM helps eliminate human errors to a great extent as well, and makes sure that processes are more effective. Companies typically use advanced Business Process Management systems that integrate a number of different solutions to effectively ptimize even complicated business processes and workflows in order to achieve general performance efficiency.
Considering the increasingly impatient generation Z, and the ever so rapid digital era where there is pretty much no room to take things slowly and where every error possibly stands a chance to cost you your business, BPM is the name of the game.
Not only does it maps out flow charts for clearer processes, but it also gives the much needed support for businesses to boost their productivity, efficiency and in turn profitability.
Start Automating Your Business Processes Now in One Spot Sign Up 14 Day Trial
What is a BPM Solution?
A BPM solution is a tool or piece of software that facilitates better management of processes. It provides a digital platform where you get to monitor tasks, track progress and effectively manage flows, all from a single place. In effect, it helps automate tasks and optimize business processes thereby improving the productivity of your workforce and the overall efficiency of your team.

If you break down the tasks of a BPM solution, it provides clarity to workers in terms of what they are supposed to do in the workflow, passes on responsibilities from one individual to the next or from one team to the next, automates routine and redundant tasks in between to save time and makes sure that everyone is working towards the unified goals of the team. This means that even if you have to make changes in the workflow, or if you need to restructure your team, you won't need elaborate orientation and process training sessions. You will only need to feed the changes into a single system and it will take care of the rest.

Typically BPM solutions come with a number of useful features including an intuitive dashboard, process modelling and simulation, and rich project management capabilities, all of which contribute actively towards the bottom line, which is improving efficiency. It also helps with process agility, by enabling faster changes.

BPMApp is one such carefully designed BPM solution that offers task management and automation capabilities, unique forms with real time previews and advanced reports features to facilitate smoother business processes. It offers detailed functionality under each feature as well, like user-friendly form creators, drag and drop workflow creators and much more.

All of these features, help streamline your processes and ensure that the end goal is achieved with maximum efficiency.
Types of Business Process Management Software:
Based on the deployment style and the framework of use, BPM software can be categorized into a few types.
Based on Deployment:
On Premise BPM:- On premise BPM solutions are typically hosted on the computer servers of each company, within their business environment.
Software as a Service:- SaaS BPM solutions are hosted with the help of servers on the cloud.
Based on Framework:
Horizontal BPM Framework:- Horizontal BPM systems primarily work on the design and structure of processes. Owing to the technical nature of the work, these solutions are typically considered for only the technical aspect of business processes.
Vertical BPM Framework:- Vertical BPM systems are meant to complete certain specific sets of co-ordinated tasks within an organization. They often make use of existing templates, which are quickly hosted and configured to carry out workflows.
Full Service BPM Solutions:- Full service BPM solutions are, as the name suggests, the full package. These systems support entire processes of businesses, from mapping to modelling and simulating, to data collection, analysis, integration and overall lifecycle management.
How to Find the Top BPM Solution Provider for Your Business:
Given that there are multiple types of BPM solutions for various needs, and there a million companies in the market offering what you need, it can get a little overwhelming, narrowing down to a single option.
What you need to is define your business requirements and shortcomings clearly first and then look for a solution for the same.
"If you define the problem correctly, you almost have the solution." - Steve Jobs
Here are 12 Essential Features to Look for When Purchasing to Figure Out the Top BPM Solutions Provider for Your Business:
1. Software Integrations:
Your BPM solution is meant to help you streamline processes, remove ambiguities and ensure smooth implementation of workflows within an organization. Hence, the solution that you are looking to get should ideally have software integration capabilities with which to sync data and steps across applications in a workflow. Apart from that, you may also need to link your solution to other process management systems in other departments. Yet again, it calls for excellent integration capabilities.
2. Ease of Use:
Needless to say, your BPM solution should be easy to use and implement in your workflow. It is meant to make things easier for your employees and not complicate them. Hence user-friendliness is one of the top features that you must ensure in the BPM that you are looking to get.
Bpmapp for example features very easy to use drag and drop workflow editors as well as form creators that make it easy for entrepreneurs and workers to perform their tasks without complications.
3. Intuitive Dashboard:
An intuitive dashboard helps you see all the resources involved in your processes, along with the tasks and steps in each project, in one single place. This makes it all the more easier for you to manage your work.
Bpmapp comes with an amazing BPM dashboard that offers all job related information in real time. It also allows you to filter jobs based on different criteria and create custom categories to group your jobs, so you have better control of what you can see on your dashboard.
4. Mobile Access:
In light of the ever so digital world that we live in, it is inevitable that all job related information be accessible to employees within the workflow management, at all times. This means, whether they are on-field or off the field, workers need to be able to access their dashboards.
This is why BPM solutions must be mobile friendly by all means. It allows you to make tasks and to-do lists available for workers on the go.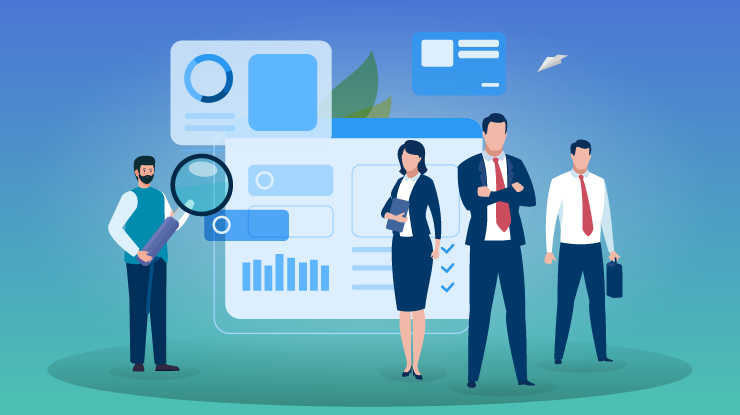 5. Customizable Forms:
For different tasks, you may need different types of forms with information pertaining to each task and worker. For the same reason you will need a wide variety of forms to suit each task in the project. Customizable forms are the only way to ensure that you get what you need in terms of job and progress info.
6. Insightful Analytics:
Analytics are the sole resources based on which you can effectively implement changes for improvements. Therefore, your top BPM solution provider must absolutely include insightful analytics features.
Bpmapp comes with a host of advanced reports, detailing job statistics, job totals with the numbers and durations of each job as well as comprehensive graph reports that show you the overall progress of processes at a glance. It also allows you to filter out processes and progress made by week, compare data and implement changes if need be.
7. Comprehensive Reporting:
Analytics and reports are the like the two sides of the same coin. While analytics allow you to monitor job progress yourself, reports allow you to explain and present your weekly or daily progress to your team, colleagues and superiors. Hence, along with analytics, your solution should also have comprehensive reporting features that allow you to provide a multi-dimensional view of your project to the stakeholders. Most top BPM solutions providers offer good reporting features.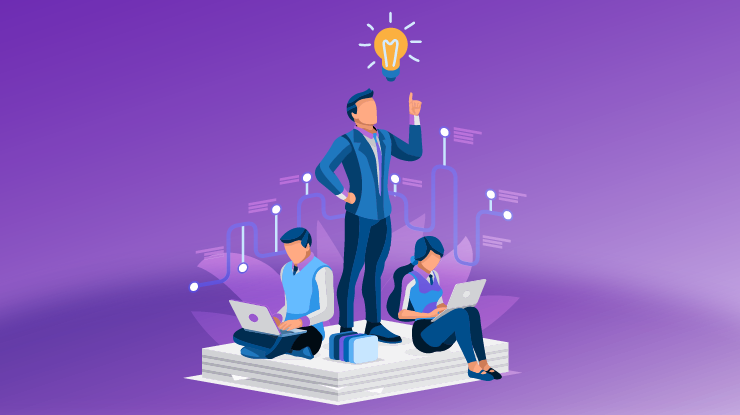 8. Automated Workflows:
Process management solutions are undoubtedly meant to make processes smoother and manageable. To improve efficiency and eliminate errors, they must also include automation features that allow you to speed up redundant and repetitive tasks in between workflows. Without automation, you will only be able to manage tasks effectively, but not efficiently.
Bpmapp comes with automation features that let you create your own processes to automated workflows. You can create simple workflows by just dragging and dropping nodes, and customize your workflow according to your business needs.
9. Real-Time Previews of Jobs and Workflows:
Real time previews allow you to take action while the process is under way. It is one of the most important features, as it helps you make sure that your workflows provide the necessary effectiveness that you are looking for. You need real time previews of jobs and processes in progress, as well as forms and to-do lists being used in the processes.
10. Clear to-do Widgets:
The whole point of implementing a BPM solution is to increase the efficiency of teams and enhance their productivity. And one of the main factors that contributes to a smooth workflow is a crystal clean to-do list for workers. This makes sure that each person knows what is expected of them, what their role is in the workflow and to whom he or she is required to pass on the system. It helps prevent any kind of ambiguities in processes and also makes it easy for new workers to get on board with the project. Hence a clear to do widget is an absolute must have feature for a top bpm solutions provider.
11. Job Management:
Apart from managing workflows, a top BPM solution provider should also feature relevant job management functionality that allows you to link jobs within a workflow and integrate efforts to achieve the underlying project objective.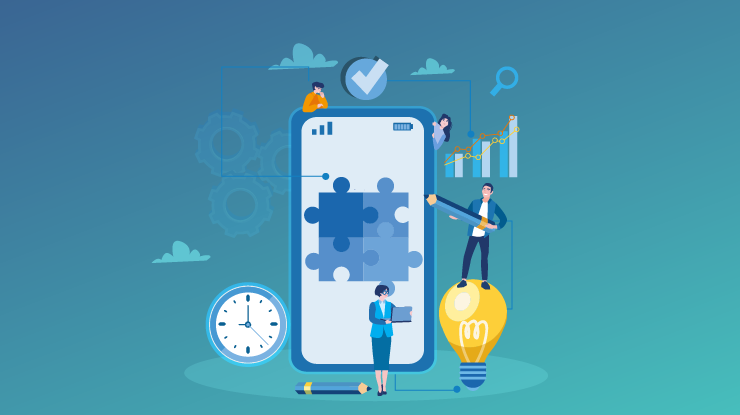 12. Process Optimization:
The end goal of any BPM solution is process optimization. That is, they should help you clarify jobs, remove ambiguities, automate redundant tasks, reduce errors and make sure that processes are performed in the most efficient way possible. In this way, they are essentially helping you optimize your processes and improve productivity. Thus, your top BPM solution provider should ideally provide specific job and project management features as well as integrated management features that allow you to optimize entire processes as well.
13. Data Collection and Management:
Last but not least, BPM solutions should ideally be your bank account of important information. It should enable efficient collection as well as management of data, and allow you to use the data to control the affairs of your company in a much more effective way. Most top BPM solutions providers offer a safe and secure data collection environment.
Conclusion:
The above mentioned 12 features are the holy grails of a top BPM solution provider that will do wonders for your business. Apart from these features, you should also look for one that offers the most flexibility so that you can implement it according to your unique business model. You need a software system that best adapts to your organizational structure and allows you to reap maximum benefits in terms of productivity and efficiency.
Many management tools and processes that are available to address organisational issues are based on the assumption that there is a definable relationship of cause& effect between identified elements that can inform strategy& interventions... After all, management software systems works best only if you clearly define the relationships and roles of each entity in your organization.
Bpmapp is your best bet, both in terms of adaptability as well as features. It offers the most benefits in a cost effective and flexible platform.
Discover Why BPMApp Stands Out
#1
Unlimited Process Automation
#2
No-code Process Modelling
#3
Notifications and Triggers
#4
Auto Execute Capability
#5
Integrate with over 8 Apps Including Gmail
#6
Effective Form Designer
#7
Pre-built Automated Flows
#8
Intuitive, Drag-and-Drop Process Designer
#9
Unbelievable pricing - the lowest you will ever find
#10
Everything your business needs - 50 apps, 24/5 support and 99.95% uptime
Join the SaaS Revolution
All-in-One Suite of 50 apps

Unbelievable pricing - ₹999/user

24/5 Chat, Phone and Email Support