15 Surefire Ways Business Process Management Tool Will Drive Your Business Growth
For the best business process management tool that will drive business growth visit us today. Discover how technology can improve productivity and resource use here.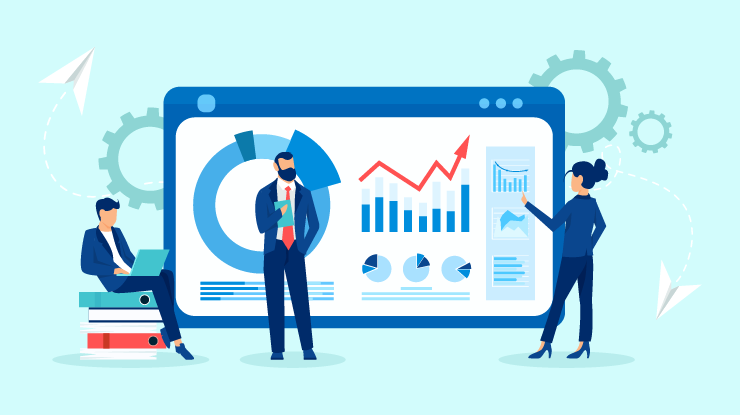 With BPMApp, it becomes possible to have a clear overview and control over all the activities that make your business run. But these tools are for more than just observation. They help organizations define every step along the processes and figure out ways to make them more efficient. Efficiency is an important concern, especially during lean times when resources are far reduced. It helps ensure maximum productivity and effective use of limited resources. Let's dig a little deeper into how BPM works.
How does Business Process Management Works?
There are three main ways in which BPM works. The first is horizontally. This refers to the introduction of new processes. The second is vertically. This concerns existing processes that are adjusted to meet certain targets. The last method is full service. It is more comprehensive as it combines both horizontal and vertical frameworks. It involves all the categories that make up the BPM life cycle. Let's look at these categories below.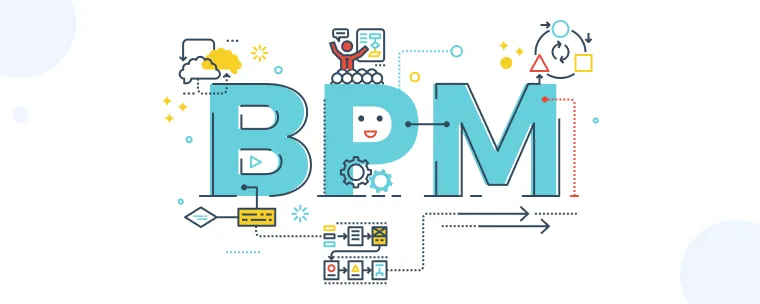 Design of Flowcharts – This initial stage forces on developing new processes, or making changes to the design of existing processes. It is used to visualize the workflow of each process and see where beneficial changes can be made.
Modeling and Testing – Once designed, these new processes must be tested. This means putting them through theoretical scenarios where one or more variables that can impact the business changes. This way they can see what impact will result. Where the model processes cope well with these changes they can move on to the next stage. Otherwise, there will be a need to go back to the drawing board.
Execution – This is where BPM is executed in the real world. Much of this is through the automation of workflows. There is a merging of IT and human resources achieved to put successfully tested processes into actual use.
Continual Monitoring and Analysis – Ongoing monitoring of processes is necessary to ensure they are performing as expected. It is also useful in identifying emerging trends that may be exploited for greater profit. This monitoring also helps in data collection that may be later analyzed for further use in developing new processes and reporting.
Optimization – This stage looks at how changes can still be made to improve processes. More so if variables have changed. Optimizing allows for any bottlenecks to be identified and removed. It also allows for emerging opportunities to be noted and strategies developed to exploit them. -These phases run on a continuous loop to achieve continuous improvements. With each cycle, new changes are made that add incremental benefit to the organization.
How BPM Tools Drive Growth?
1. Incentivize Employees:
With well-defined and streamlined systems in place, work becomes easier for employees. They derive more satisfaction from their jobs when repetitive and menial work is removed. When automating certain processes, many repetitive tasks are eliminated, freeing up employees to focus on more important aspects of their job. This makes them better able to achieve their targets and be more productive. Increased productivity is also achieved when a business operation management tool is used to identify bottlenecks. This evaluation of business processes and identifying areas of improvement will often help make for more efficient work that delivers faster results.
Your business growth is determined by your employee growth. Help them be great; help your business be great." - @DannyBrown @markwschaefer SEO Spider 13.0 - https://t.co/fILaERUTkF. Update includes -

😱 Near Duplicate Content Analysis

🐸 Spelling & Grammar Checks

🕷️ Improved Link Data (Link Position, Path, Target)

🍻 Security Checks

& loads more. Enjoy! pic.twitter.com/Lc7yhq8NVS

— Screaming Frog (@screamingfrog) July 1, 2020
2.Delight Customers:
Happy customers are more likely to become repeat customers and bigger contributors to the company's bottom line. Focusing on business processes that deliver client products and services to the market is vital. By ensuring they are delivered quality products in a timely fashion you can better ensure customer satisfaction. When satisfied, it becomes easier to earn their loyalty and have their patronage support the growth of the business.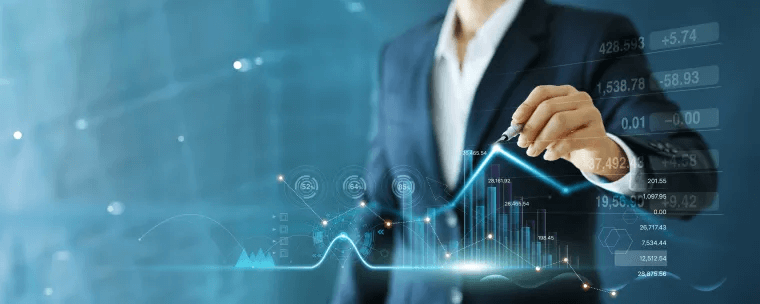 3.Development of Agile Processes:
Using a business operations management tool aids businesses to improve processes and eliminate those that are outdated and hamper growth. Well developed new processes attend to be flexible and able to better respond to new challenges. This responsiveness is necessary in helping businesses to survive and thrive during volatile times.
Start Automating Your Business Processes Now in One Spot Sign Up 14 Day Trial
4.Gain Insight Through Measurable Results:
Advanced reports from tools like bpmapp help to provide data and statistics that better inform the need to change and where. These results can also inform stakeholders as to the success of new processes that have been implemented. This makes a business operations management tool necessary for monitoring and reporting.
5.Reduce Costs:
By making business processes more efficient there is less waste and more resources to be redistributed elsewhere. Improved processes tend to more efficiently utilize resources. This means there is more left over for other areas. It also results in faster product and service delivery to customers. Elimination of bottlenecks and repetitive tasks also accomplishes the same goal of reducing unnecessary costs. Automation of certain functions can also aid in cutting operational costs. This is mostly seen in functions such as accounting, HR, and payroll. Man hours are saved and less time is wasted on corrections as the risk of human error is reduced
6.Improve Product/Service Quality:
As you fine-tune processes, become more receptive to customer needs, and give employees a better ability to focus, you are assured of a better product being delivered to the market. As customers begin to receive products of a consistently high standard, it will encourage their commitment to the business. Loyal customers are amongst the hallmarks of a thriving business.
7.Automating Repetitive Tasks:
This benefit frees up employees for more important work and makes these tasks more quickly accomplished. There are a variety of tasks that can benefit from automation. They can include HR requests, regular orders for supplies, IT support requests, and more.
By using the right business operations management tool, you cut down on the need for human intervention in processing many such requests. There is often a kind of trigger effect where the process leads to various little steps that are tiresome and repetitive. Allowing the system to take over frees up employees in the relevant departments to better focus on more serious tasks as the mundane is automated. Besides increasing productivity, such a move can also have a significant impact on morale. Most employees enjoy their work when it is challenging and better relates to their role. They feel more satisfied and capable of accomplishing set goals. this can in turn also enhance their ability to earn promotions and bonuses for their good work.
Automate and create more productivity from smaller numbers of people, and not by asking them to work incredible amounts of overtime. Create super efficient processes, nail down the actual work that needs to get done instead of wasted busy work that won't lead you down the right path.-Rand Fishkin
8.Promoting Better Collaboration:
Incomplete data, working in separate physical spaces, and having different personal goals can make it hard for different teams to collaborate within the business. BPM software allows for a clearer view of how work gets done and therefore where changes need to be made. When employees are better guided on the impact their roles play in processes and provided sufficient resources, better productivity can and collaboration can be achieved.
9.Simplifying Development:
To make improvements to processes, you need to do more than just automate and eliminate unnecessary tasks. You also need to introduce new technologies and strategies. But it can be difficult to figure out which technologies and strategies will have the desired effect and can be afforded. Business operation management tools provide an easy way to test these out and see the impact down the line. Without having actually spent money, you can see how these changes can benefit the business. Tweak and test to arrive at changes you can afford and have the desired impact on your processes. This is a more reliable way to develop your business with low risk and amplified productivity and profit-making.
10. Better Management:
As business processe modelling are more easily viewed and adjusted, it leads to enhanced transparency. This in turn allows management to make better-informed decisions that will reduce wastage, boost productivity, and ensure good resource allocation. Management teams also benefit from not having to micromanage their staff. Because they are not wasting time on repetitive tasks, they are better able to meet their targets, leaving their bosses less frustrated at the poor pace of work and accomplishment.
11.Boost Revenues:
As businesses cut down on costs, BPM also stimulates revenues. With improved processes and elimination of bottlenecks, products and services are delivered faster to customers. This improves customer satisfaction and their receptiveness to marketing and sales efforts. More money is made by businesses from repeat sales to existing customers. Leaner and faster-running processes help nurture this trend. When productivity is improved, there is also more focus from employees on areas that have a more significant impact on business performance. Sales and marketing teams can focus more on how to boost revenues and profit rather than attending to repetitive internal tasks that have little bearing on the bottom line.
12. Improved Compliance:
When automating processes, there is often the removal of the human element. Certain processes can move along without the need for intervention. This reduces the risk of human error and often makes compliance issues disappear. With the use of a business operation management tool, it is easier to set up a system that complies with whatever regulatory body. Part of running a business means having to comply with industry and government standards and laws.
Strict procedures can be instituted and monitored for compliance. Issues such as safety standards can be more easily and consistently adhered to. A rigorous compliance system can also encourage employees to be careful in observing safety rules like maintaining privacy on internal matters.
13. Appointing Process Leaders:
Having someone responsible for overseeing specific processes helps provide accountability and encourage efficiency. As a business process leader, you can manage expectations as you await feedback from the BPM cycle. You also need to think about what changes to work practices you will need to introduce to achieve BPM goals. Having someone that can oversee transformation, measure the results of these changes, and give a report is recommended when trying to gauge process performance.
14 Encourages Adjusting Over Introduction:
With sound BPM tools like bpmapp, businesses can focus on improving existing processes rather than invest in new ones. This is far more cost-effective and will result in more immediate growth. Where you want to see faster results from your investment in a business operations management tool, this works best. New processes often require far more resources to bring into operation. When working on existing processes, the adjustments are less costly. Eventually, however, you will need to introduce new processes and phase out old ones.
15.Track Risks:
From vendor to IT threats, BPM tool are a central store of compliance documents that can be effectively used to monitor and track risks. Automation plays a big role in helping develop auditing processes that in turn assist in identifying and tracking financial risks. Through compliance with industry regulations, external legislation, and internal standards, there is better risk management. BPM aids businesses to avoid the waste and damage that can result from noncompliance. Though optimization businesses can ensure the highest standards are being met in achieving the best results.
Conclusion:
Technology is proving to be the most powerful driving force for change in the business world. Digital transformations are creating new opportunities for better processes and enhance business performance. But to succeed this way, businesses must be ready to embrace these changes and adapt. This is particularly important when you see a drop in performance. Key numbers like profitability and production are indicative of a need to re-evaluate how your business processes are running.
With the right choice of business operations management tool businesses can develop more transparent systems whose performance can be better measured. This makes it easier to seek to continually improve processes by making changes to workflow and getting a clear understanding of their impact. These business solutions can be key to making your business run more efficiently, increase productivity, and cut costs. Achieving all this is what will drive the growth of your business to the next level.
Discover Why BPMApp Stands Out
#1
Unlimited Process Automation
#2
No-code Process Modelling
#3
Notifications and Triggers
#4
Auto Execute Capability
#5
Integrate with over 8 Apps Including Gmail
#6
Effective Form Designer
#7
Pre-built Automated Flows
#8
Intuitive, Drag-and-Drop Process Designer
#9
Unbelievable pricing - the lowest you will ever find
#10
Everything your business needs - 50 apps, 24/5 support and 99.95% uptime
Join the SaaS Revolution
All-in-One Suite of 50 apps

Unbelievable pricing - ₹999/user

24/5 Chat, Phone and Email Support