13 Must-have Features for an Effective BPM Platform
Discover 13 of the most important features of your next BPM platform, and learn how they enable brands to view business processes in a new light.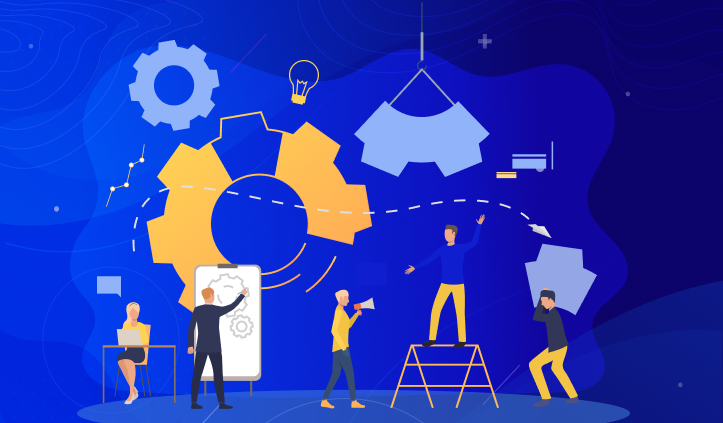 A business, no matter the size, is made up of intricate processes that serve a variety of purposes. Business Process Mapping Tools enables organizations to have a panoramic view of how individual processes flow. BPM also reveals how various processes remove and mitigate bottlenecks on the way to ensuring a smooth flow.
A BPM platform answers the how, why, where, and when of each process that takes place. This has led to an increase in demand for automated BPM platforms and apps from the business community worldwide. The reason these solutions are so useful is that they offer a visualized platform for stakeholders and managers to digest processes that are otherwise complex and hard to grasp.
A business consists of numerous processes that can be optimized with a BPM platform. Effectually, BPM platforms enable businesses to optimize each step in a process for enhanced productivity. What's more, they enable teams to align new processes with the needs of their customers or clients.
According to Markets:
Forecasts say that the BPM platform market is currently growing at a Compound Annual Growth Rate (CAGR) of 10.5%.

The market is expected to grow from $8.8 billion to $14.4 billion by 2025.

BPM platforms and software solutions are getting smarter with the use of AI and Machine Learning technologies. The demand for such solutions is increasing manifold because smart and intelligent automated systems like these mitigate human error. As a result, there's a steady growth in interest and adoption levels of BPM platforms across a number of industries.

With the increase in the demand for BPM platforms and software solutions, there have been hundreds of platforms have hit the market. Such BPM platforms and apps come with different features making it somewhat difficult for users to decide which app is best for their brand.

Some are available on the cloud while others are on-site. Some apps can be personalized for your distinct needs and requirements, and some are rigidly structured. Some are charged one-time while others are priced monthly. A business, no matter the size, is made up of intricate processes that serve a variety of purposes. Business Process Mapping (BPM) enables organizations to have a panoramic view of how individual processes flow. BPM also reveals how various processes remove and mitigate bottlenecks on the way to ensuring a smooth flow.

Besides these, there are technical features that the BPM platform must fulfil. These are features that you need for sure to derive maximum benefit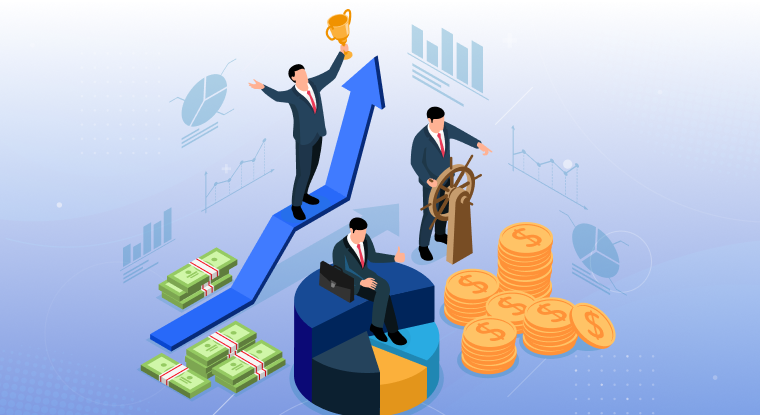 What are the Best Features of a BPM Pltform?
The following 13 features are just a few of the must-have features to look out for when choosing a BPM platform for your business. BPM platforms help teams locate problem areas and optimize processes for success.
1. Project Management Integration
One of the foremost features of an effective BPM platform is cross-platform integration. This means that the tasks and data can be shared seamlessly between all the interconnected systems and apps used in your workflow.
This is obviously required because if it is not the case then there would be an intermittent flow of critical business information and data. With the systems not integrated properly, there is surely going to be disruptions in the business workflow software.
The BPM platform should be such that it can be integrated with all your existing software programs so that communication between multiple hardware systems is effortless. Without this level of integration, the entire objective of the BPM is lost, as there would be too much manual work required to feed data into one system and take data from another.
The objective should be to successfully manage end-to-end scenarios in a project ecosystem of sorts.
Start Automating Your Business Processes now in One Spot Sign Up 14 Day Trial
2. Enterprise Architecture Modelling
Enterprise Architecture Modelling makes way for visual modelling of the platform, leading to a bird's eye view of the entire process. This modelling goes beyond projects, departments, and tasks. With the help of the visual process diagramming tool, it's possible to have a look at the automated workflow diagram of the process. BPM platforms should have a visual interface that makes the app user-friendly, helping the end-user follow the primary path that the process goes through. This interface offers structure to the path that the process follows, helping users visualize every step in a particular process.
3. Social Collaboration Features
Social collaboration facilitates knowledge-sharing among internal and external stakeholders of the organization. Thus, software programs that contain social collaboration features facilitate important discussion.
Due to the presence of the social collaboration feature, employees and external users can share notes, communicate meeting times, dates, and deliveries, and discuss ways to improve or optimize processes. With this level of collaboration, organizations can work at optimizing employee performance and team productivity.
4. Data Capture, Management, & Analysis
It's common knowledge that data is crucial for running a business. This is the era of big data. That's why your business needs a BPM platform that is adequately equipped to capture and manage data effectively, and then offer easy analysis.
Thus, starting from capturing leads to processing purchase orders, keeping a track of assets and spares, to offering a series of other processes, the BPM platform should offer a unified data model that enables comprehensive analytics and optimization.
If your BPM is unable to offer insights into the handling of critical data, you should look for another system or app that facilitates data handling. It's an important feature of all value-driven systems today.
5. Choice of Cloud or On-Site Deployment
Cloud computing is revolutionizing the way businesses are working today. With reduced investments and 24x7 connectivity, cloud-based systems facilitate efficiency and optimization at a scale rarely obtained before. Cloud apps involve lower costs without the responsibility to upgrade systems that are completely dependent on the service provider.
Some companies, however, prefer on-premise systems, as they already have complex legacy systems that they cannot do away with or replace. What's more, with cloud computing, there is always the issue of security, and big companies or organizations working in industries where confidentiality of data is crucial prefer the peace of mind of apps that are secure on-site.
6. Mobile Accessibility
This is an advanced feature that enables your employees and other stakeholders to access the app from their smart devices like mobile and laptop. This is possible when the system is in the cloud. The other aspect of mobility is that the system should be smart and intuitive so that employees if required, can transition into a personalized workspace or working environment with the help of such a system.
The BPM platform should be compatible with iOS and Android and other operating systems making it easy for connectivity round-the-clock, from anywhere and anytime.
7. Comprehensive Data and Document Management
It's important to collect a volume of data that different business processes are generating. Your BPM platform should be able to offer solutions that meet the challenges of document management that most companies face today.
Never lose sight of the fact that data equals knowledge. The more data you have at your disposal, the better position you'll be in to make good decisions and take advantage of new opportunities.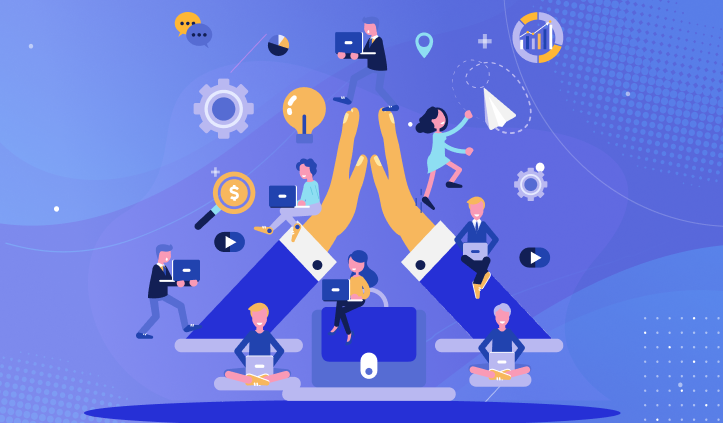 8. KPI Measurement
Key Performance Indicators (KPIs) of the organization are crucial, offering real-time monitoring of productivity of the processes within a company. It's important to finalize performance metrics so that impediments or blockages in the processes are easy to identify.
KPI monitoring enables you to collect the data you need to optimize your processes.
"Data should always be the first thing you look at when allocating a budget or informing a new campaign," says CrazyEgg CEO Neil Patel "If the data doesn't show you the entire picture, you risk dumping your budget into efforts that simply won't produce results."
9. Real-time Monitoring
BPM Apps that are in the cloud make it easy to monitor the processes and tasks in real-time. This allows managers and stakeholders to always know if the system is running optimally or not. Real-time monitoring also helps brands collect invaluable data quickly, leading to more timely optimization of business processes and projects.
10. Adaptive Case Management
This applies to business processes that are unstructured and for which there is no formal BPM method to handle. With adaptive case management, it's possible to address non-structured processes and create customized cases to handle unique processes. The existing BPM software and the case management tool integrate seamlessly, allowing a smooth transition from one to the other.
11. BPMN 2.0 Support
Business Process Modeling and Notation support should be a must-have feature of a BPM platform. Using this feature, users can import BPMN diagrams, get a top-down view, offer intuitive user experiences, and enhance modelling capabilities.
12. Performance Tracking
The BPM platform must offer connectivity to your required number of users. You need to find out the number of customers that the vendor has and what platform the system has been built upon. Is it possible for the vendor to scale up or down? Does the system have the flexibility to improve when there is a growth in the number of customers?
It is important to research all these aspects before investing in any BPM platform.
13. Reporting and Analytics
Reporting needs to be strong and robust! The app should provide detailed and custom reports. With the built-in reports, you gain insight into how the business processes work. With customized reports, it's possible to optimize your data analysis and get real-time insight into business processes.
Conclusion
The Right BPM platform can greatly enhance the productivity of your business. It is important that the solution has features that are designed to help your brand with unique needs and challenges.
Discover Why BPMApp Stands Out
#1
Unlimited Process Automation
#2
No-code Process Modelling
#3
Notifications and Triggers
#4
Auto Execute Capability
#5
Integrate with over 8 Apps Including Gmail
#6
Effective Form Designer
#7
Pre-built Automated Flows
#8
Intuitive, Drag-and-Drop Process Designer
#9
Unbelievable pricing - the lowest you will ever find
#10
Everything your business needs - 50 apps, 24/5 support and 99.95% uptime
Join the SaaS Revolution
All-in-One Suite of 50 apps

Unbelievable pricing - ₹999/user

24/5 Chat, Phone and Email Support