13 Tips for Successful Adoption of BPM Automation
Introducing BPM automation to businesses is not an easy affair. You need to get the support of your employees, from top to bottom for successful adoption. Let's look at why this is important, before how to get it done.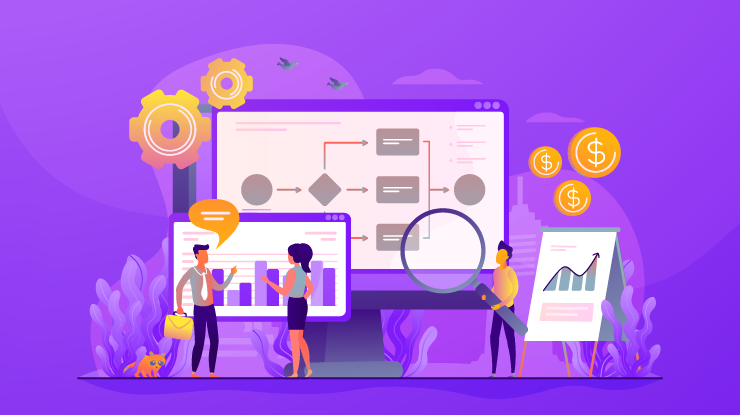 Business Process Management (BPM) platforms help to achieve greater efficiencies in businesses by streamlining tasks. A better understanding of business processes and the tasks they entail aids in identifying areas where cost savings can be made and productivity increased.
Every organization has multiple end-to-end processes that can be varied in terms of length and complexity. Finding ways to improve efficiencies and eliminate wastage of resources can ultimately make achieving business goals quicker and easier. BPM automation allows for the integration of IT systems in business that aid in the development and use of applications that support making changes for improvement in business processes. This can be particularly important during a volatile period when the business must become more agile to survive and flourish.
Why You Need BPM Automation in Your Business?
Gain a better view and understanding of processes – Through automation, BPM solution users can get a better overview of processes, track their performance, and gain insights into how to achieve better efficiencies.

Enhance customer satisfaction – With any improvements made to business processes, there is a benefit gained by customers. From better product quality to faster customer care response's, it all adds up to improved customer satisfaction. A happy customer is more likely to become a repeat customer and therefore a source of gained revenue and profit for the business.

Reduce risks – As business processes become automated, there is consistency achieved. This helps reduce the risk of errors. It also enhances transparency, allowing stakeholders to better spot any inefficiencies.

Improve efficiencies and reduce costs – The better visibility of processes and tasks makes it easier for stakeholders to spot inefficiencies and areas of waste. This offers a chance to make changes and reallocate resources that will lead to better productivity and business performance.

Eliminate repetitive tasks – When business processes are modeled, one of the most important achievements is in identifying repetitive tasks. These can then be automated, freeing up human resources to work on more profitable and productive work.

Improve compliance and security – As processes are improved upon and automated, it creates consistency. During modeling and adjusting, efforts are made to ensure that government, industry, and company regulations are met. With the right BPM automation tools, data security is also assured as users only get to access what they need.

Better collaboration between business and IT - Business process automation is one of the best examples of business and IT coming together for the greater good. The software provides a means by which to virtually replicate the business environment. These models can then be used to organize and analyze data. It becomes a cost-effective and faster means of understanding how to better operations and improve business performance.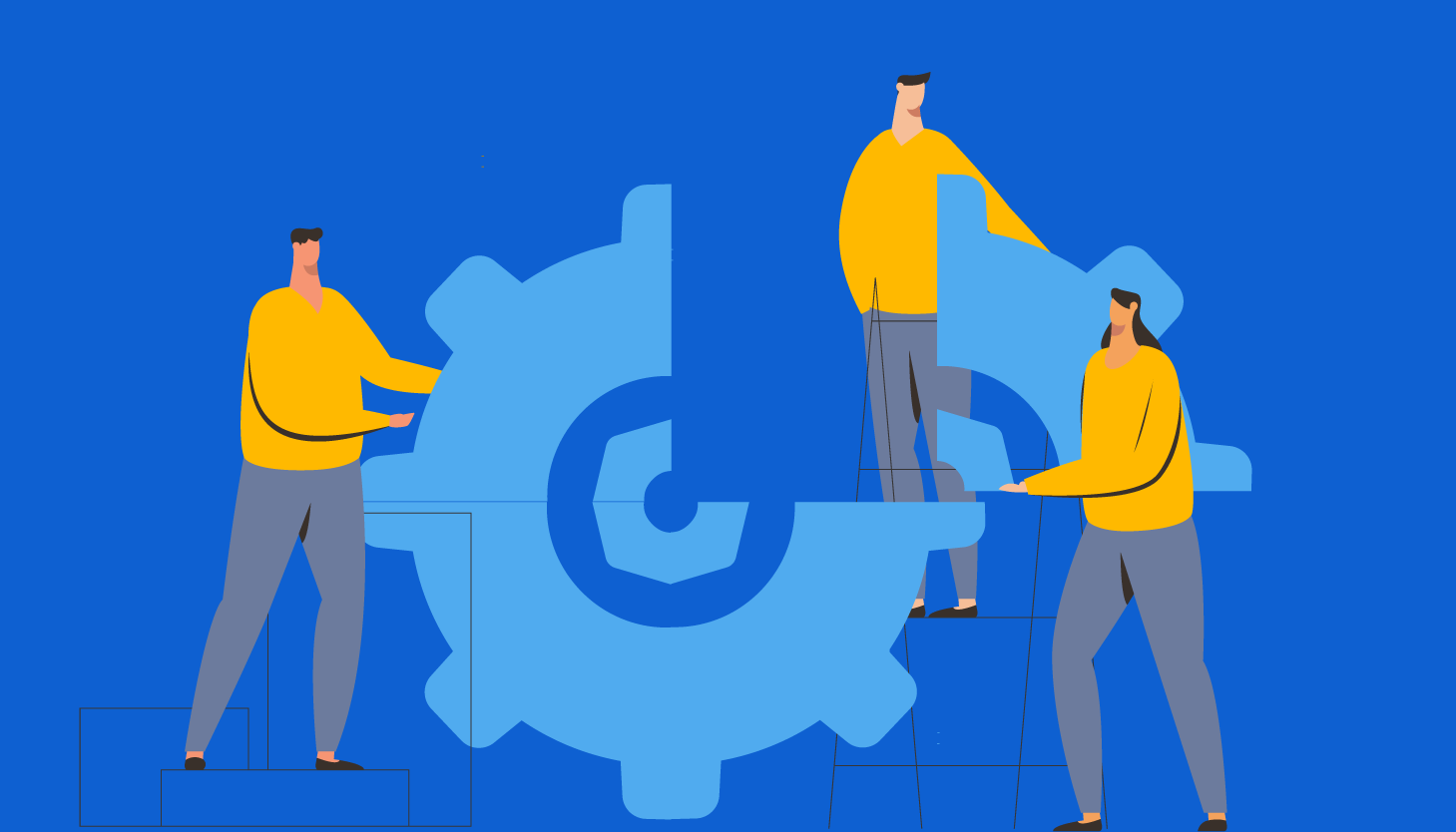 Best Tips for implementing BPM Automation
1. Involve Your Team
The best way to get team members to adopt new technology is to involve them from the start. Trying to force them into adopting new technology can often lead to resistance and affect employee morale. Take time to discuss how BPM Automation can benefit the business and specific departments early on.
Have them involved even before the acquisition. They can help in identifying what kind of features and tools the system should have. They can also aid in selecting what areas should be first to test the new system. A shared vision of what this system can do for the business and their benefit is helpful. It means quicker adoption of the system when introduced and willingness amongst team members to help each other learn.
2. Define Your Goals
Before you can choose BPM automation software you need to work out what processes it will be used for and what goals you wish to achieve with its use. Discussion with various teams and departments can help to define these priorities. As you consider the various business processes within the organization, you need to pick out those with the most meaningful impact and that would benefit most from automation.
For businesses new to BPM automation, it may be advisable to start out with simple processes when testing out such systems. This will provide a good way to test new applications and see how users are adapting to their use before launching the same across the organization.
So true. "Digital transformation is a process, not an event, and the goals and priorities of the journey are different for every company." @tomfishburne https://t.co/SexrsQdQ5w pic.twitter.com/d1xd9nbqHq

— Lee Odden (@leeodden) August 17, 2020
3. Choose the Right Software
Find the software that matches your goals. these should be the goals you and your team have established. The opinions of the internal teams should matter most as they are the ones that will have to make use of this investment.
Try to choose an option like BPMApp that allows for customization. Features that can be prioritized and configured will better suit your unique needs. Ensure that the software also fosters good communication and collaboration between users. If you do not have an in-house programmer or IT department, consider low or no-code options.
4. Hire Consultants
When first initiating such new projects, it helps to have experts that can aid in transitioning. They can facilitate knowledge transfer, gradually enabling teams to get up to speed and no longer need external support. Someone with experience helping similar businesses to adopt new technology is a safe bet.
A consultant will also have good insider information on how various software performs. They help in narrowing down to top choices best suited to your circumstances. they will know which developers offer good support, an issue that may be of importance where you do not have an IT professional on staff. They can also help in integrating legacy systems, where needed, to allow for a smoother transition.
The more complex the tool, the more you're probably going to need external help unless you have someone on your team with extensive experience implementing these tools across different environments. A lot of these tool providers are good at selling their products, so you can't solely go by the messages on their websites to make your decision. -Ian Cleary
5. Start Small
It can be confusing to adopt new technology across the organization all at once. The better approach would be to start with one or a few key processes. The simpler the better. This will make it easier for users to become accustomed to the new system and spot gaps in knowledge. Piloting allows you to test out the response and make appropriate changes for better adoption as you scale up.
Opting to implement in phases rather than across the entire organization allows the business to gradually see how this new technology is going to be beneficial to their efforts. It will also encourage more users to get on board, especially when they have peers they can turn to for assistance when needed.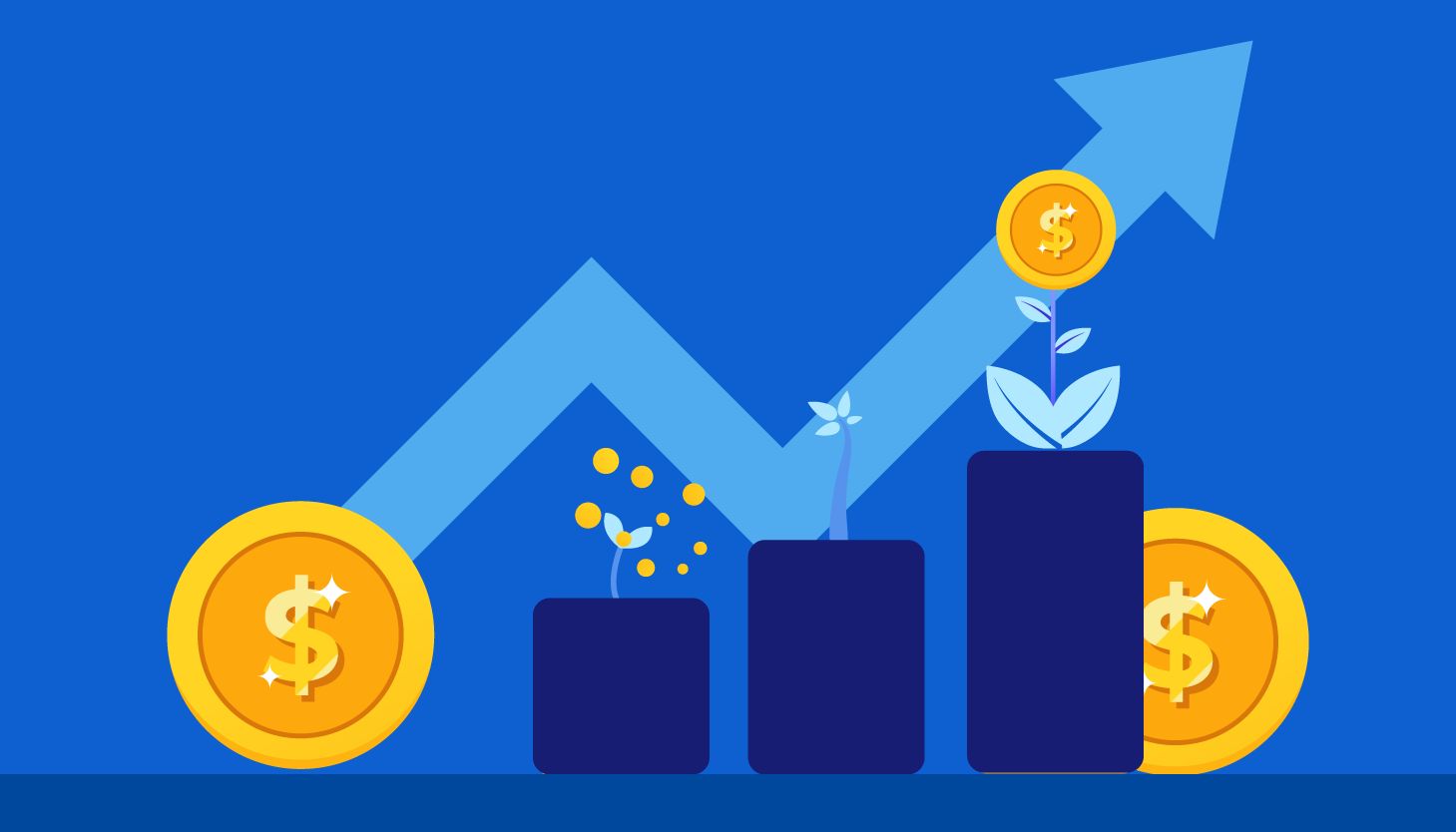 6. Reflect Real Workflows
Before you can make changes to processes, you need to develop virtual models that mirror the real ones. The business will need to invest in the best possible automation BPM tools that will make this possible. They should be matched to the particular industry and types of processes the business utilizes. This way you get more accurate results with whatever changes you make. Including identifying redundancies and repetitive tasks.
The workflow models should never deviate from reality for these systems to be of any use. Having a transparent system can give stakeholders a chance to review the system and make contributions to better improve its accuracy. There is no one better to advise on the particulars of a task than the person who actually performs it.
Start Automating Your Business Processes Now in One Spot Sign Up 14 Day Trial
7. Keep Workflows Simple
At the start, it is advisable to begin testing any new BPM automation applications on the simplest key processes. This will help make adoption easier as the process users will easily learn how to apply the various tools. Using BPM software makes it possible for them to quickly learn and utilize new systems, reducing the likelihood of errors.
With time they will have become accustomed to the technology and will be more willing to apply it to more complex processes. While patience can be useful when introducing new technology, it should only be allowed to go on for so long. You will want your users to get on board quickly to derive the benefits to business performance that BPM automation can bring.
8. Control Access
While BPM automation does provide greater transparency of the automated workflows it does not mean all the information should be accessible to everyone. In business, certain information should be restricted. There is no need for the front desk receptionist to know who supplies key ingredients for production. Not to mention that in many roles too much information can be confusing and distracting.
Investing in BPM automation should come with tools that allow for controlled access according to the various levels of users. They should have just enough access to do their job. This will reduce even the temptation to want to leak what should be confidential.
9. Leadership Support
Process Management has to take a leadership role in ensuring team support and dedication to digital transformation. They need to inspire confidence in this adoption. Junior staff will not be as easily convinced if they feel that their seniors are not onboard. Education and communication that starts from the top will be key in ensuring everyone gets on board. It will also help alleviate fears against change that can often encourage resistance.
They must also ensure sufficient resources are allocated for this purpose. Any shortfall that affects areas such as equipment and training may leave teams feeling burdened. Ensuring this material support will leave little room for excuses.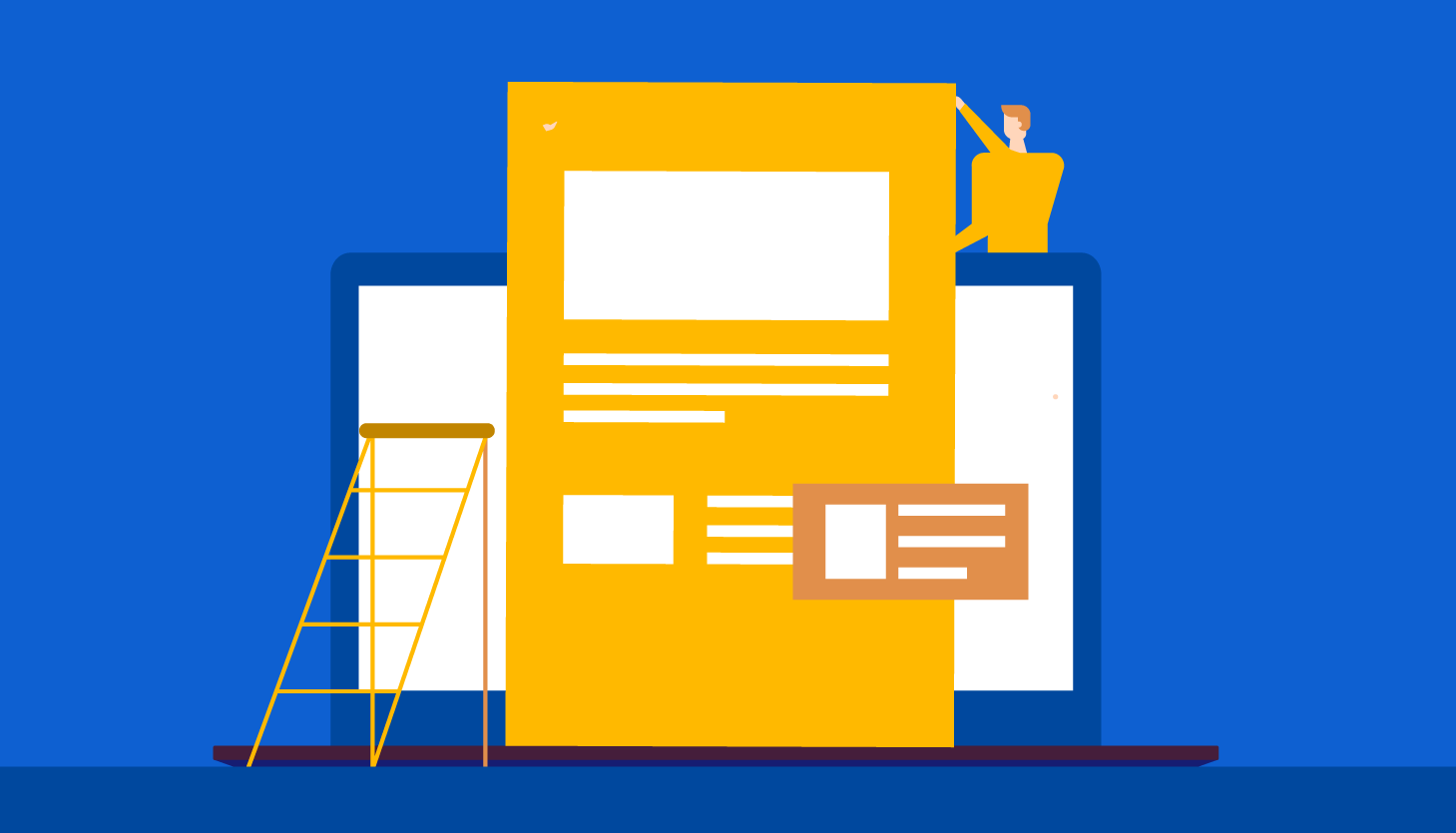 10. Resource Allocation
As said, ensuring sufficient resource allocation is vital in terms of budget and time. Besides equipment and training, you need to also ensure the system being brought in suits the needs of the business.
This is why hiring a consultant can be very useful when you lack in-house expertise on BPM automation. It can seem an extravagance, but such consultants can help save on time and money by narrowing down to the best-suited software for your business and offer valuable support in ensuring good adoption. Plus, their assistance is typically just needed at the beginning. Businesses also need to ensure that the range of features and ongoing user support will be adequate.
11. Plan for Project Documentation
Documentation is key when adopting BPM automation. A document allows for a detailed account of all the activities, resources, and functions that go into every task in a project. Tracking all that will go into starting and implementing this change will help in later review.
The development team members should provide this detailed and technical documentation. This will also aid in budgeting.
12. Ensure Effective Legacy Integrations
Some legacy systems will need to continue being used. When choosing BPM solutions you may find some with ample tools and features that eliminate the need for some legacy systems. But rarely will they replace all of them. Most businesses make use of various software for multiple purposes. This does not necessarily change when BPM automation is introduced. To avoid frustrations during BPM automation, ensure that they are compatible with the incoming technology and that team members are suitably trained on how to still access and use them.
Where you are unsure, seek the help of your consultants. Make them aware of what IT competency you have in-house so they can identify BPM automation systems that match up. There are low and no-code applications that can be used to integrate, with or without APIs.
13. Adapt Training to the Employee
Not all employees will catch on to new technology at the same pace. Often the younger set is more adaptable, while older team members will need extra help in understanding how to use new systems.
To ensure better adoption, try to customize training to individual employee needs. Some may be able to make do with online tutorials, while others may require more personal attention. Ensure you set aside enough of the budget to support the various kinds of training. Also, consider having team champions. Those that can quickly learn the ins and outs of the system and can offer support to other team members that are lagging behind.
Discover Why BPMApp Stands Out
#1
Unlimited Process Automation
#2
No-code Process Modelling
#3
Notifications and Triggers
#4
Auto Execute Capability
#5
Integrate with over 8 Apps Including Gmail
#6
Effective Form Designer
#7
Pre-built Automated Flows
#8
Intuitive, Drag-and-Drop Process Designer
#9
Unbelievable pricing - the lowest you will ever find
#10
Everything your business needs - 50 apps, 24/5 support and 99.95% uptime
Join the SaaS Revolution
All-in-One Suite of 50 apps

Unbelievable pricing - ₹999/user

24/5 Chat, Phone and Email Support