10 Best Business Process Modeling Tools in 2023
Businesses use process modeling tools to enhance the transparency and performance of their operations, including efficiency, effectiveness, and compliance. Evidence from case studies indicates that process modeling can significantly reduce waiting times for critical processes, such as case resolution and approval, by up to 85%.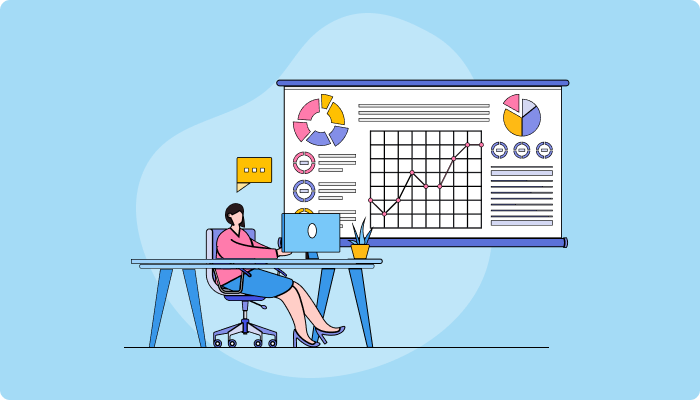 Despite the advantages, selecting a business process modeling tool can be difficult due to two reasons.
Firstly, the functionalities of modeling tools have evolved significantly in recent years.
Secondly, the selected tool must align with the end goal of the modeling initiative.
If a company aims to automate its processes, it must select a tool that provides the required detail and capabilities to accomplish the automation objective. We've mentioned the top 10 best Business Processing Modeling tools to make your job easier.
Business Process Modeling: An Overview
Business process modeling tools visually represent processes to enhance efficiency, effectiveness, and compliance.They can create different models, like flow diagrams and swimlane diagrams. Key features include a drag-and-drop interface, collaboration, version control, and simulation. They're used in various industries, like finance, healthcare, and manufacturing. Businesses should consider tool functionalities, cost, and scalability when choosing a tool.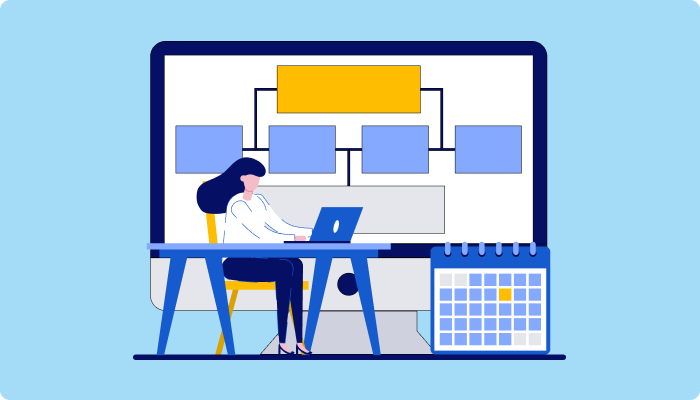 10 Best Business Process Modeling Tools
The most popular BPM Software used worldwide is listed below.
BPMApp
BPMApp is a business process modeling platform developed by 500Apps software studio.
The tool is available on multiple operating systems, including Cloud, Windows, and Linux.
BPMApp allows easy creation and management of workflows using nodes for automation.
Customized forms can be created and previewed in real time.
The software enables easy organization of contacts and flow automation.
The responsive forms feature gives full control over all the responses to your forms.
Get started with the leading Business Process Modeling Tool today! Sign Up 14 Day Trial
Appian
Appian is an industry leader in business process modeling.
Its cloud-based, low-code platform offers a rich set of capabilities.
The tool supports both technical developers and business experts.
It facilitates the entire BPM process, from analyzing workflow automation needs to deployment.
Appian provides an integrated set of hyper-automation tools, including iBPMS, RPA, and AI components.
The core product is iBPMS, which features advanced process modeling and API capabilities.
Visual models enable performance analysis and process mining.
Low-code applications generated by the process modeler can be improved using Appian's AI and RPA programs.
Bizagi
Bizagi Modeler is a reliable tool for process modeling and workflow automation.
It uses BPMN symbols to create low-code applications. This includes data use, performance monitoring, and application interfaces.
The tool supports specialized symbols for interface design and data management features.
The tool offers capabilities like Process Modeling, Digital Process Automation, and Case Management.
The tool supports multiple platforms, including Windows, Mac, Linux, iOS, Android, and Windows phones.
The tool offers deployment options, including both on-premises and cloud-based options.
Blueworks Live
The Blueworks Live iBPMS platform is a cloud-based suite of products for workflow automation and continuous improvement.
It offers low-code process mapping and performance monitoring.
The platform supports all BPM functions, including application generation.
It uses simulation, RPA, AI, and machine learning.
The platform integrates with a variety of IBM products.
Blueworks supports global collaboration.
It offers social networking features to enable team interaction.
Blueworks Live provides three views for data handling, including Discovery Map, Process Diagram, and Documentation.
Kissflow
Kissflow is a cloud-based iBPMS tool platform that uses low-code and rapid application development.
The platform enables companies to improve and reinvent their operations.
Users can streamline their workflows and processes using model-driven, rules-based application design.
If needed, the design can be tested through the simulation capability before generating a new system and application.
Provides immediate digital paper trail of all process steps
Offers process optimization
Allows for visual process design and creation of visual workflows
Automatically routes items based on SOPs.
Reassigns items to relevant team members after process initiation
After initiating the process, the items are reassigned to the appropriate team members.
Orchestly
Orchestly assists in managing, optimizing, and automating a broad range of activities associated with business processes.
The application features a role-based access control system and can only sync with Active Directory.
It facilitates integration with third-party applications, such as Zoho Flow and Zapier.
A marketplace is available for acquiring built-in extensions such as Dropbox, Google Drive, and Slack, among others.
It has features such as:
Visual Workflow Management
Request Tracking
Process Modeling & Designing
Management of Business Rules
Customization of forms
Compliance Tracking
Business Process Automation
Alerts/Notifications
Access Controls/Permissions
Savvion Business Manager
Savvion Business Manager is an iBPMS platform that is low-code and cloud-based.
It is a comprehensive platform that supports the redesign, construction, automation, and deployment of processes.
Analytical tools are incorporated into the platform that tracks customer activity and aid companies in customer retention.
Savvion's Future of Commerce Cloud aims to assist businesses in streamlining their operational complexities.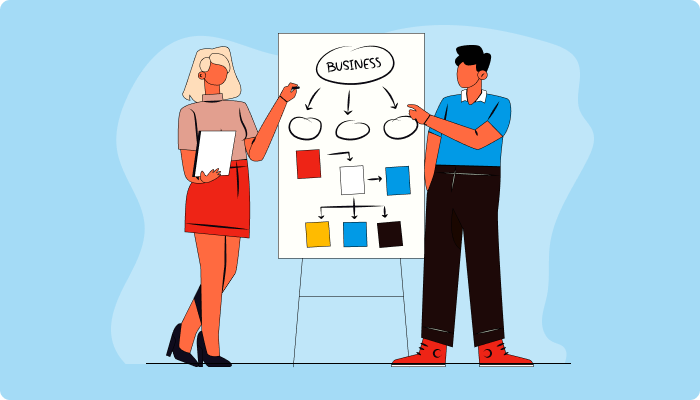 Oracle BPM Suite
Oracle BPM Suite is a cloud-based collection of products for business improvement.
Users can create workflows through process mapping with drag-and-drop symbols.
Features include machine learning, AI, RPA, analytics, simulation, work assignment, and decision management.
The suite forms an advanced BPM tool for collaborative business design and development.
Jira Service Management
Jira Service Management is a platform for IT teams to set up a responsive service desk for employees and customers.
Jira is a collaborative tool that provides a powerful interface for teams across the enterprise to handle work.
The platform offers complete visibility into the company's IT infrastructure.
Knowledge bases can be set up using Jira to facilitate self-service.
SLA metrics can be created to report on process performance in real-time.
Pegasystems
Pegasystems offers a digital iBPMS platform that is highly regarded among larger companies.
The platform is known for its superior ability to scale and support large numbers of concurrent users.
The platform excels in analytics, with a particular emphasis on process mining and reporting.
The platform has advanced low-code application generation for complex business processes.
The component products in this group are highly scalable.
They drive collaborative process improvement and facilitate innovation.
The products enable:
Workflow performance management
Rule definition
Flexible screen design
Comprehensive business modeling
How it is Benefitting Small Businesses
Business process modeling tools improve operational efficiency for small businesses.
They document processes, identify inefficiencies, and optimize workflows.
These systems standardize operations and enhance consistency across teams and locations.
They provide a visual representation for easier communication and collaboration.
These platforms automate routine tasks, freeing staff time for higher value-added activities.
Simulations and testing help minimize risks and avoid costly mistakes.
Business process modeling tools enable small businesses to stay agile and make data-driven decisions.
They help small businesses to save costs, increase profitability, and ensure compliance.
These tools improve customer satisfaction by streamlining processes and reducing errors or delays.
Conclusion
Adaptation and growth are necessary for a business to remain viable. A good strategy is essential to achieve this, as remaining stagnant will lead to an uncertain future. This is where business process modeling comes in. It helps identify opportunities for improvement and enables businesses to adapt quickly to changes.
Process modeling involves breaking down the current business process. It analyzes its components to determine areas of success and areas needing improvement.
By focusing on improving efficiency, modeling tools help businesses to better understand their processes and identify ways to optimize them. These tools are especially useful in clarifying complex factors within a business process.
Discover Why BPMApp Stands Out
#1
Unlimited Process Automation
#2
No-code Process Modelling
#3
Notifications and Triggers
#4
Auto Execute Capability
#5
Integrate with over 8 Apps Including Gmail
#6
Effective Form Designer
#7
Pre-built Automated Flows
#8
Intuitive, Drag-and-Drop Process Designer
#9
Unbelievable pricing - the lowest you will ever find
#10
Everything your business needs - 50 apps, 24/5 support and 99.95% uptime
Join the SaaS Revolution
All-in-One Suite of 50 apps

Unbelievable pricing - ₹999/user

24/5 Chat, Phone and Email Support