How to Manage Business Processes for Amazing Productivity
Every business runs using hundreds of processes. Every department in a business has its fixed methodology to do every activity. Every person working in the business unit does his or her work in a pre-fixed format or sequence. Thus, data that is critical for running any business needs to flow in a certain fixed manner, also called sequence in the organization for tasks to get completed. These are called business processes.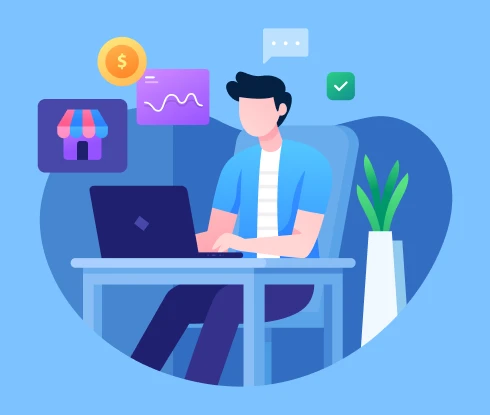 Business processes, as we see, are the foundation for any business to survive and sustain. As businesses grow and evolve further, the need to change becomes an important parameter. Change is inevitable and it should be for the good. Similarly, business processes that determine how tasks and jobs get completed in an organization need to be enhanced and improved with time for numerous reasons. One of the foremost reasons is that organizations need to be active and dynamic in culture. Improving business processes help them do so. Else, redundancy can creep in soon!
This effectually means to say that persistent efforts to keep improving business processes are the key to stay afloat in a very aggressive cut-throat market. The businesses will start to feel the pressure of sticking to legacy systems and processes - if your business is unable to understand these signs and indications, stagnation and decline is nearby. In a nutshell, businesses must keep improving their business processes with the help of Business Process Mapping. This is not only to stay ahead of their competition but also to survive in a market that is characterized by the entry of a new player at regular intervals, and there is the adoption of forceful and pioneering tools and techniques by existing and growing players.
The solution – Business Process Mapping. Look for the right automated system that can play a crucial role in making your repetitive business processes automated. Automation has its own set of advantages and proven records that show beyond doubt that optimization can be achieved in the true sense of the word with the use of modern methods.
Business Process Mapping apps and tools have come forward as the best solution for small, medium, and big enterprises, helping them enhance performance on many fronts, be it managing or optimizing their business processes.
What is Business Process Mapping?
Just like maps used in other domains, the concept of Business Process Mapping is similar. With the help of business process maps, it is possible to visualize processes within a business framework. It helps to get a panoramic or top-down view of the working of the business. Business Process Mapping can be conveniently said to be a process of self-introspection and re-assessing the existing processes within the business with the purpose to understand the efficacy of the processes. Without taking the help of a mapping tool, it is almost impossible to get the over-view that you want of your business process.
With the help of the Business Process Mapping, one can answer crucial questions related to processes – what, how, when, where, who, and why. Historically, the tools used for business process mapping include flowcharts and symbols.
A brief history of Business Process Mapping
The mapping of the business process started as back as the first half of the 20th century. It came into being when the flow process chart was introduced to the ASME (American Society of Mechanical Engineers) and gained popularity across the globe because it made understanding processes so simple and easy.
How Business Process Mapping helps businesses to achieve amazing productivity?
It is obviously that there are multiple benefits that businesses derive when they use the business process mapping techniques and tools.
Start Automating Your Business Processes Now in One Spot Sign Up FREE for 10 users
Some of the benefits of using BPM are:
Visualization The biggest benefit and in fact, the reason behind using the BMP tools is that it helps businesses in getting a bird's eye view of all the intricate processes that make the business work. From answering who is responsible during the process, to where and when it happens, to why the process is not yielding the desired results, business managers get the answers to different questions and then help optimize the process. So, we can say that with the help of business process mapping techniques, you get a macro-micro view of your business processes.

Ensuring best practices Over a period, BMP has come to being recognized as a best practice in the industrial domain. Now, all business organizations use these techniques because it has proven to produce effective results across the board. From minimizing wastages to reducing duplication of work, there is a holistic improvement throughout the entire system in an enterprise. Whether an existing system is performing optimally or if a process is underperforming, it is possible to identify the good and the bad that helps the management make better decisions.
Business Process Mapping
Boost productivity because it enables enhanced problem-solving As mentioned here, the top and the middle management can have a macro and micro view of all processes which makes detecting issues, bottlenecks, and impediments easy and fast. Once spotting such problems and issues become easy, looking for the right solutions to resolve such issues also become convenient and easy like never before.

Risk management is simplified Before the advent of the BPM tools, understanding existing risks was a mammoth task. The use of BPM tools proved to a great saviour as they helped businesses to view their processes microscopically and detect risks of compliances, legalities, or safety aspects faster and more effectively. So, BPM tools play a very significant role in helping businesses resolve a lot of stuck-up issues that somewhere deep down affect their performance and productivity. The crux of the matter is that every big or small process can now be drilled down to the micro-level to understand the effectiveness of each aspect of every single process.
Introducing Business Process Mapping Apps
With the advent of technology, it has now become easier to understand and manage your business processes. A smart BMP app is the boon of modern-day technology. Instead of manual-drawn flowcharts and symbols, there is an automated tool with the business that helps them to visualize the processes and optimize them effectively. Automation also helps in processing the information available with the business faster, with precision, and in a more optimized manner.
Thanks to the advancement in technology, BMP apps today are available in varied forms and shapes, and different price ranges. Some different features and add-ons offer a range of options to businesses of all scales.
In the end, these applications help businesses in streamlining their processes to get amazing productivity because rather than depending on manually-driven tools, it is all automated with advanced technology now.
The Benefits of Business Process Mapping with Business Process Mapping Apps
Why use apps for Business Process Mapping when it can be done with simple processes like flowcharts and symbols. This question becomes even more relevant when we are aware that the conventional pen and paper methods have been used for ages – almost 100 years – now. The issue is that processes that the traditional methods are plagued by human errors giving rise to inefficiencies and ineffectiveness.
The best way to overcome these shortcomings is to make use of Business Process Mapping software systems that automate the entire process. However, legacy software systems had issues too. These involve huge costs because it implied the use of heavyweight hardware and software systems which became issues for small and medium scale businesses. Plus, using such systems also meant uprooting a lot of the existing business processes and having the employees get used to newer ways of doing things.
Cloud-based business process mapping apps are the latest in the industry and without a doubt; they are helping businesses drive their productivities with more effectiveness.
There are many robust apps in this industry today; businesses need to find the right fit that matches the business needs and requirements.
Using BMP apps helps you to carry out certain tasks that make your business process mapping easy and fast. This is how it is done:
Gathering stakeholders – Business Process Mapping help the stakeholders in getting a perfect visual of every single process in the organization. It is big assistance because it helps them understand who's, how's, why's, what's and where's of every process and then detect if there are any issues, finally finding the right way to resolve the same. Also, in the cloud, stakeholders can access the app anytime, 24x7 from mobile devices to enable them better decision-making. Stakeholders can identify which processes need to be mapped using the BMP app so that these can be made more effective and smooth.

Set the task sequence – Business Process Mapping helps in looking at various sequences in processes and redo the tasks to make the sequences more optimized and effective. This is of big help because it lets everyone in the team know, for sure, their roles and at which position in the task sequence they are required. The app allows stakeholders to divide every process into smaller sub-processes and tasks sequentially so that eventually every single process becomes a total of small tasks and sub-processes.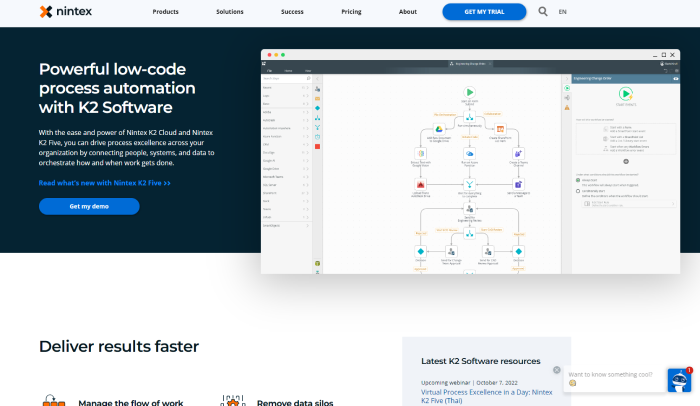 List Human Tasks – the automated Business Process Mapping system helps divide the process into human and non-human tasks. This is important so that there is more clarity in who is responsible for doing which task. Also, by understanding the process in its entirety, managers can work on methods to promote better working and more productive performance. The existing human resources are identified and allocated to each task. If required and there is a need to hire new resources, the same is communicated to the HR department and work happens on the same.

Listing of the system tasks – similar to human task listing, the Business Process Mapping system tasks can be listed too with the help of the app. Again, it drives better effectiveness and clarity in the business system, giving an overview of which system has been assigned to which task and how each is getting executed.

Assigning responsibility for each task – after the sequence of tasks has been set up, the human and system tasks have listed, it is time for assigning the responsibilities of completing each task to a human being, a system, or a combination of human and system.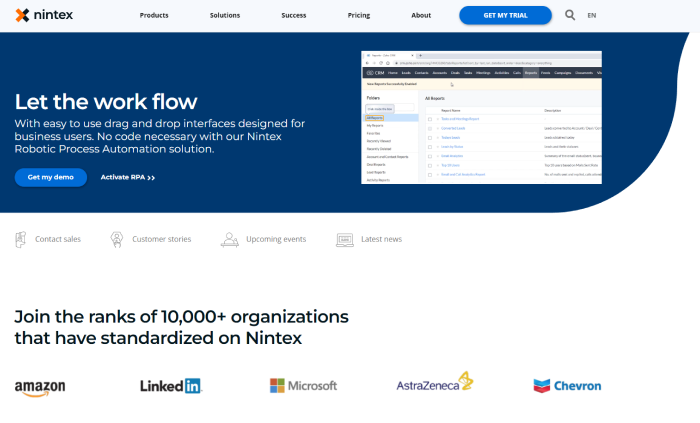 Identification of redundancies – every process, sub-process, and task has some redundant features, some duplication or repetitions, or some unrequired aspects that can be immediately worked upon. Doing this helps in streamlining processes, removing redundancies, and thereby helping to make processes effective and efficient. Finally, the entire process is viewed and analyzed so that the same can be made better and improved upon.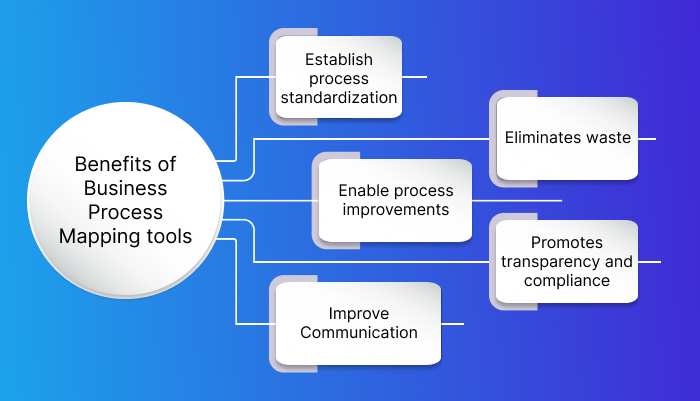 Using the right business process mapping apps can drive better business performance and enhanced productivity. It is a much-required asset for businesses because the right tool helps in
• the monitoring of how resources have been assigned and utilized,
• the reduction of risks and costs
• managing process better
• removing redundant and outdated tasks
• Optimizing processes with the creation of new processes
• And/or improve the existing processes.
• Create an agile business ecosystem.
• Boost teamwork and effective collaboration.
• Managers manage different workflows and tasks with the use of automated tools.
• In ensuring that the tasks and processes happen in total compliance with international standards and rules.
• Effective achievement of organizational goals and brings in positive work culture in the organization.
Summarizing
As is quite evident, business process mapping has proved to be one of the most effective tools in business operations, production, and other key processes in an organization. Automated mapping tools and apps have proved to be an asset in different processes because they help stakeholders and managers visualize the entire process and tasks involved. One of the most effective business processes mapping app with proven results and effectiveness is the BMPApp from 500aps. A robust app that will make a difference to your business process mapping method and drive a competitive edge to the business is the new-age BMPApp.
Tweet - Visit BPMApp to know more about how the app can help in Business Process Mapping and benefit your organization in boosting productivity. With the advent of technology, it has now become easier to understand and manage business processes.
Discover Why BPMApp Stands Out
#1
Unlimited Process Automation
#2
No-code Process Modelling
#3
Notifications and Triggers
#4
Auto Execute Capability
#5
Integrate with over 8 Apps Including Gmail
#6
Effective Form Designer
#7
Pre-built Automated Flows
#8
Intuitive, Drag-and-Drop Process Designer
#9
Unbelievable pricing - the lowest you will ever find
#10
Everything your business needs - 50 apps, 24/5 support and 99.95% uptime
Join the SaaS Revolution
All-in-One Suite of 50 apps

Unbelievable pricing - ₹999/user

24/5 Chat, Phone and Email Support